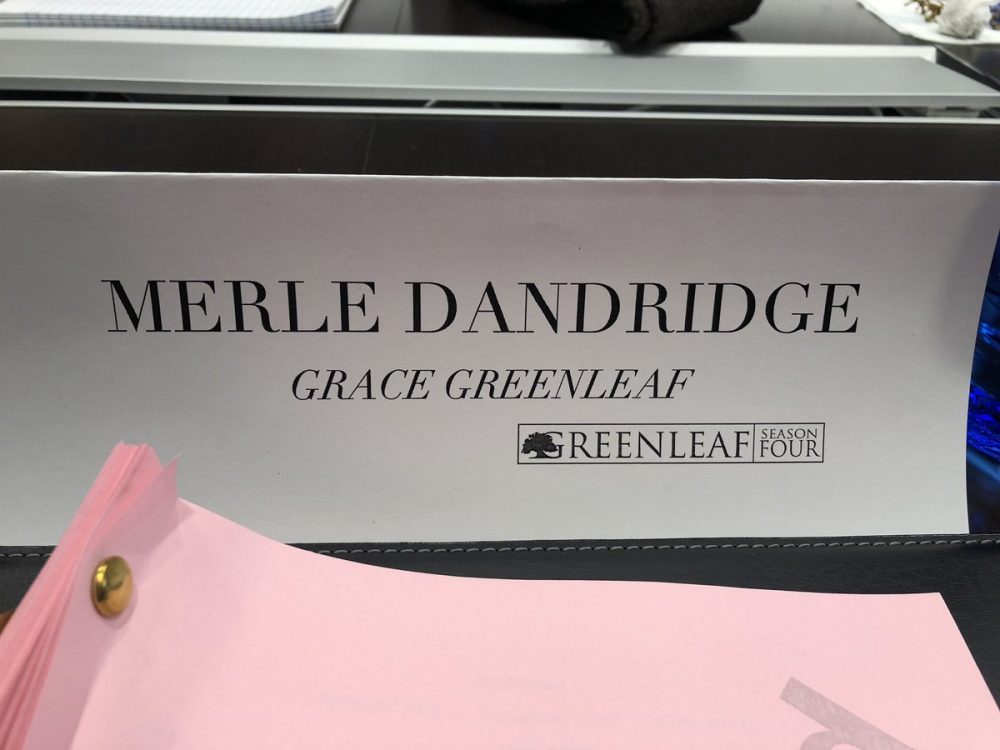 Hello World,
On this Sunday morning, it gives me great pleasure to tell you that OWN's "Greenleaf" has started filming here in the A! If you don't believe me, check out these social media posts I've rounded up from the cast!
On Twitter:
"In the beginning…" And we're off! #Greenleaf pic.twitter.com/oKhkI0z5hN

— Merle Dandridge (@MerleDandridge) January 17, 2019
On Facebook:
On Instagram:
I'm not sure exactly where they are filming in the A in Season 4 except for this location thanks to this AJC article by Rose Kennedy:
4650 Flat Shoals Pkwy, Decatur
This huge, beautiful church has featured in all three seasons as lead character Bishop James Greenleaf's home church, Calvary Fellowship. Organized more than 138 years ago as a Sunday School and prayer meeting group, it now ministers to five generations under the leadership of senior pastor/teacher Dr. E. Dewey Smith, Jr.
Some of the locations from Season 3 include:
6205 Best Friend Road, Norcross
All three seasons of Greenleaf have been filmed at Eagle Rock, according to location manager Patrick Rofoli.
"We have a portion of the Greenleaf Mansion built on stage, along with the offices and hallways of the churches, including an amazing coffee shop that we added this season to the church set."
The parsonage and various swing sets are all also shot on various Eagle Rock stages. "Both Norcross and Gwinnett County are film-ready communities with great support from the citizens and the government," Rofoli added.
1031 Lawrenceville Highway, Lawrenceville
 Season 3 of Greenleaf involved the fictional Thompson Casket & Funeral Service, filmed at the family-owned Wages & Sons Funeral Home, which has served metro Atlanta's funeral and crematory needs for more than 50 years.
And if you're in the metro Atlanta area (or if you're willing to fly in I guess) and have a baby, you can be on set THIS week!
From Project Casting:
Greenleaf season 4 is now casting babies in Atlanta, Georgia.
CAB Castings is now casting two African American toddlers ages 6 months 8 months old for the 4th season of OWN's hit TV series Greenleaf. Casting directors are looking for kids with a brown complexion who are between 21 to 23 inches with filming on January 30th in Atlanta, Georgia. Babies will be compensated $100/day.
Check out the rest of the post on projectcasting.com.
And if you want to be an extra, you should probably bookmark Project Casting's web page for more casting calls! I'm sure there will be more opportunities available!
Finally, I'm not sure when Season 4 will air, but I hope it's sooner rather than later…
Happy Sunday!
Any thoughts?
Comments
comments