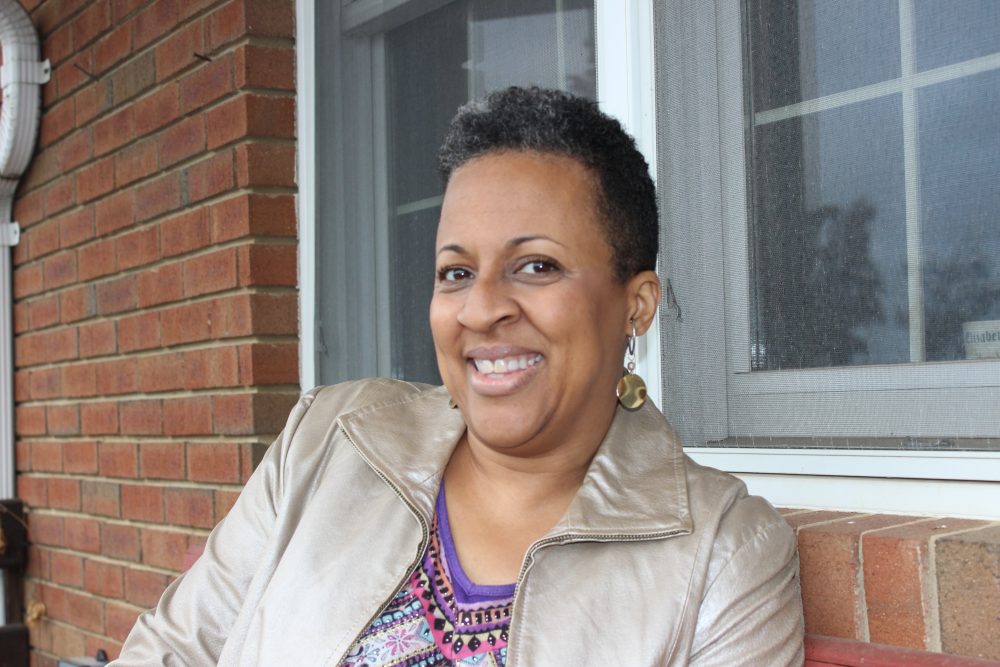 Hello World,
During Women's History Month, I've launched a new feature featuring First Ladies! In thinking about my mother who was the First Lady of Central Christian Church in Atlanta, Georgia for 38 years before my father retired in 2017 and after reading Kimberla Lawson Roby's final Rev. Curtis Black book "Better Late Than Never" which explored Charlotte's desire to not be a typical First Lady, it dawned on me that I should feature First Ladies, which are revered positions particularly in the black church. Everyone is always talking about what the pastor of this church and that church is doing, but First Ladies are equally as important as the pastors to whom they are married! So once per month, on a Friday of course, I am featuring a First Lady. So if you know of a First Lady who should be featured, please e-mail me at jacqueline@afterthealtarcall.com because I'm looking for notable First Ladies to feature!
So with that being said, let me present to some and introduce to others the First Lady of Word Ministries Christian Outreach Church in Harrisonburg, Virginia, Pastor Denedriane (Dee Dee) Dean…
Below is her biography followed by my interview with her. Read, enjoy and share!
Pastor Denedriane (Dee Dee) Dean is a lover of God and of people. She is a native of Hampton, Virginia, and a 1992 graduate of James Madison University. JMU is where she met the love of her life, Pastor Art Dean. They wed in 1993, and have three smart, funny and creative young adult children: Tre, Dominique, and Adia. Pastor Dee has co-pastored Word Ministries Christian Outreach Church in Harrisonburg Virginia, alongside her husband, since 2004. She oversees the ministries of Worship & Arts, Intercessory Prayer, and Thrive, a ministry to women. Together, Pastors Art & Dee are commissioned to build people, build community, and watch God change lives by the power of His Word!

*note: Denedriane is pronounced Dee-KNEE-dree-en 🙂
1. How do you feel about the term "First Lady" and is Word Ministries Christian Outreach Church the first church where you have served as First Lady? 
So I will answer it backwards. Yes, it is the first church that we have served as co-pastors. First and only. We started in 2004. It has been an adventure and a blessing. We started out as co-pastors right out of the gate. It was something that my husband really wanted so when he was installed as lead pastor, senior pastor, he recognized that I was in the trenches with him so to speak. I was ministering to people as well, not necessarily on the same level as him because he was the one who was called and appointed to be a pastor. By that same token, I was alongside him, ministering, going to visit people. You know, just very active. So he wanted a title for me that reflected that involvement in ministry. We started attending our church as college students. Eventually, we were invited to be youth pastors. It was right before we got married.

Now, as far as the term 'First Lady' is concerned, I think any woman who serves alongside her husband should be honored with some type of title. But I'm not hung up on titles at the same time. I'm just for giving honor when honor is due. We learned from our spiritual parents. I didn't want to be too casual with our interaction with our spiritual parents, and I learned to give honor even in a title. I'm very comfortable with that title, but we don't happen to use it that much at Word Ministries. They just called me co-pastor right off the bat. I think the term 'First Lady' is a bit regional too. Like in this part of Virginia, it's not so popular. We're in the northwestern part of Virginia so it's a little bit rural and a little bit city. But the term co-pastor stuck so that is their term for respect and honor.
 2. What is the "job description" of a First Lady?
She is a 'co-carer' for the flock. For me, it's distilled down to that. I lead various ministries but that is going to be different for each First Lady because each woman has different strengths or different callings with respect to her gifts. But when it comes down to it, I think our best job description is to care for the people alongside my husband.
 3. What is the best part and what is the worst part about being a First Lady?
The best part is to be able to influence and bring opportunities to other ladies. As God is giving me opportunities to see and experience new things, He's also given me a heart to share that with the ladies, not only to ladies, but primarily with ladies in the church. I can share there is another way of operating, whether it be spiritually or practically, in life. I'm not perfect, but as I learn more, I want to share that with the ladies and be a positive influence. I share what God has done for me and where He has brought me from.

I think 'worst' is a strong word. But sometimes, being in this role can be a little bit isolating so I have to make intentional steps to be very connected to my family and other women who are in similar positions, other First Ladies, other co-pastors. There are things that we walk through and experience that you just cannot land with just anybody. They have to be strategic people that God has placed in your life who can handle what you are carrying or bearing.
4. What are some misconceptions that people have about being a First Lady?
I think sometimes we can be misunderstood in terms of approachability. People may think I can't really talk to her because she's the First Lady or co-pastor. She's up there and I'm still working through my own stuff. Maybe I can't be as open or as vulnerable as I need to be. But I think that me being willing to be vulnerable with them makes them more able to be vulnerable with me.

Some people may think we're stiff, like I'm only going to wear this or think this way or whatever. So each First Lady has to be who we are genuinely so people can know, just because you're in leadership doesn't mean that you don't enjoy life. It doesn't mean that you don't have things that you just gravitate toward. Like I love NASA! I'm interested in anything that has to do with space and my whole church knows that!
5. You are over the Worship & Arts Ministry at your church. Tell me more that ministry and your involvement.
I became worship leader the year before we became pastors. Over the years we've had arts involvement, but it's mostly been worship. So we have seen different iterations of our worship team. We've had a full band. We've had a not-so-full band. It's been an adventure. But we praise Him with whatever we have.
6. You blog on two different websites – your website refreshingtalk.com and travelingmom.com. How did you get into blogging and tell me about these two websites? 
That was related to my homeschooling experience. I homeschooled all three of my children at different points of their lives: the oldest and youngest all the way through and the middle one went to public high school in ninth grade. In saying that, I wanted them to write more so in 2010, I thought well, I'll start a blog and they can write for the blog. Their blogging lasted for a hot minute, but mine continued. I discovered that I liked blogging and here I am, nine years later, still blogging. With the travel blog, it was something that I looked into. I found that it was a good match for what I wanted to do. I wrote for that blog for a year, but my children  started going through different seasons, like going to college, so I had to focus my attention elsewhere. But recently I have reconnected with travelingmom.com so I hope to do more travel writing.

Recently, I went to the NASA Space X launch out of my love for all things space. I was born and raised in Hampton, Virginia so if you know anything about the book 'Hidden Figures' and the people who that book is about and even the author, they are from the NASA Langley area or Hampton. We were kind of surrounded by NASA and all things space just growing up. It was a part of my  upbringing.  So NASA has what they call 'Socials' and you can apply to attend an event. If you get selected, you get to witness a launch or whatever the focus is and you get the opportunity to speak with people who may have missions on that particular launch, who have been working on something for a decade and now their particular mission is launching into space. I was able to tour the facility at Kennedy Space Center which was really a treat because that's where all the history of NASA and all of the Apollo missions are located. It was a great blessing just to be able to go and feel that for myself. This is the second social that I've attended.

Click on THIS LINK to see a news report about Pastor Dee Dee's NASA experience!

My first one was in Hampton, Virginia earlier this year. When NASA made their big Moon to Mars announcement when they laid out their plans to go back to the moon and then from there to Mars. So I was selected to attend that event. It was a one-day event. I've been bitten by the NASA Social bug so I plan to apply others as they fit in my schedule. My family and church schedule comes first so it was a blessing that this last event worked around my two priorities.
7. As you have three young adult children, are you an empty nester? 
They are still here. One just graduated from college. My oldest son is Tre and he's 23 years old. He graduated from JMU this past May. Our middle and oldest daughter Dominique is a rising senior at JMU so she will be coming out in 2020. Our baby daughter Adia will be 19 in August. She's trying to figure out what she wants – if her path will look similar to her brother and sister's path at JMU. That is where Art and I met and that is how we got to Harrisonburg period. We met, finished school, got married and never left the area.

How sweet!
Again, if you know of a First Lady who should be featured, please e-mail me at jacqueline@afterthealtarcall.com because I'm looking for notable First Ladies to feature! And if you would like to have conversations about faith, relationship, pop culture and more, please click on this link to subscribe to my blog 
! Finally, if you missed the second post of First Lady Friday, please click on It's First Lady Friday Featuring…Kirstyn Mayden, First Lady of Mt. Zion United Methodist Church in Upperco, Maryland!
Any thoughts?
Comments
comments