Hello World,
It says in the Word that we should rejoice with those who rejoice. And who wasn't rejoicing with Cyntoia Brown after she was freed from prison last week after spending 15 years of what was originally a life sentence in prison? She was in prison for the death of a real estate agent Johnny Michael Allen, but thankfully, her sentence was commuted. Allen reportedly solicited the then  16-year-old for sex and at some point during this encounter, she began to feel that her life was threatened by the 43-year-old man. She shot him and was given this extreme sentence despite the fact that she had been forced into sex trafficking and had been abused in other ways as well. I don't condone what she did, but to send a teenager to prison for life after she was forced into sex trafficking and had to defend herself is also wrong.
All that being said, in addition to celebrating her freedom. Cyntoia Brown is a "…recently married woman," according to The Christian Post. She married Christian rapper J. Long before her prison release last week. The image below is what is on the rapper's Instagram page…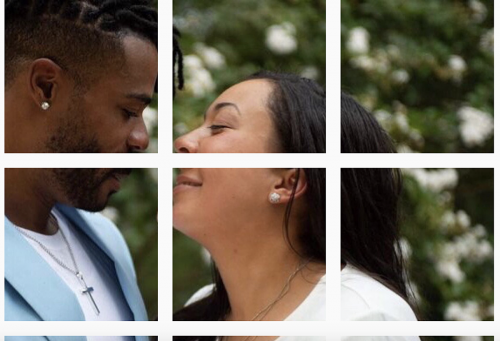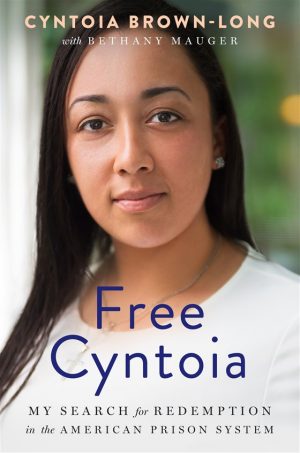 Cyntoia will tell how in the world she snatched up a husband while in the slammer and more in her new book Free Cyntoia: My Search for Redemption in the American Prison System to be released by Atria Books on Oct. 15 By now, you know I love a good love story! And this one is most unusual as although I've heard of men getting married to women while they are incarcerated, I don't know that I've heard of free men finding wives behind bars. Here is the official description below:
In her own words, Cyntoia Brown shares the riveting and redemptive story of how she changed her life for the better while in prison, finding hope through faith after a traumatic adolescence of drug addiction, rape, and sex trafficking led to a murder conviction. 

At the age of sixteen, Cyntoia Brown, a victim of sex trafficking, was arrested for killing a man who had picked her up for sex. Two years later, she was sentenced to life in prison.

In these pages, written over the fifteen years she was incarcerated, Cyntoia shares her most intimate experiences as an inmate.

A coming-of-age memoir set against the shocking backdrop of a life behind bars, Free Cyntoia takes you on a spiritual journey as Cyntoia struggles to overcome a legacy of family addiction and a lifetime of feeling ostracized and abandoned by society.

Born to a teenage alcoholic mother who was also a victim of sex trafficking, Brown reflects on the isolation, low self-esteem, and sense of alienation that drove her straight into the hands of a predator.

Though she attempts to build a positive path and honor the values her beloved adoptive mother taught her, Cyntoia succumbs to harmful influences that drive her to a cycle of promise and despair. After a fateful meeting with a prison educator turned mentor, Cyntoia makes the pivotal decision to take classes at Lipscomb University and strive for a better future, even if she's never freed.

For the first time ever, Cyntoia shares the details of her transformation, including a profound encounter with God, an unlikely romance, and an unprecedented outpouring of support from social media advocates and A-list celebrities, which ultimately lead to clemency and her release from prison.

Giving a rare look at the power of love, forgiveness, and self-discovery in the darkest of places, Free Cyntoia is a deeply personal portrait of one woman's journey for redemption within a system that had failed her from childhood.
But allegedly, Pam Long of the R&B group Total says that Cyntoia should be careful regarding her new husband because J. Long, who was once married to Pamela, is not the man he claims to be. What she allegedly told The Neighborhood Talk is below…

According to VIBE magazine, J. Long "…was previously married to Pamela Long of the R&B group Total, for six years. The former couple's divorce was reportedly finalized earlier this year…" So my questions are: If his previous marriage was just recently finalized, was he married while he was getting to know Cyntoia, AND how in the world did he meet her in the first place?!!!
I hope for Cyntoia's sake that she is receiving wise counsel as she moves forward with her life, but I don't have the best feeling about this…Hopefully, I'm wrong…
Any thoughts?
Comments
comments