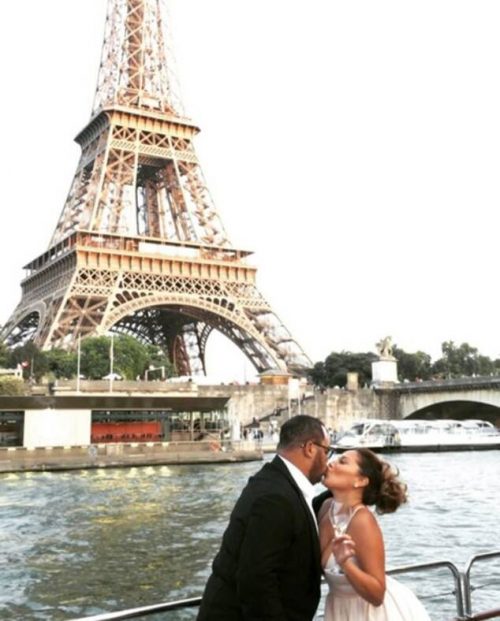 Hello World,
On Saturday, my husband and I celebrated our sixth wedding anniversary! I love him more now than I did when I married him on August 10, 2013. On our anniversary, we also attended the wedding of dear friends. And then on Sunday, we officially celebrated our anniversary since we had no other commitments other than church. It was a weekend bookended by love. My husband and I and our friends weren't the only ones who celebrated our marriages this weekend. Gospel singer Israel Houghton and his wife Adrienne Bailon, who is a co-host on "The Real" also celebrated their third "askiversary" on Aug. 11.
Israel posted a beautiful Instagram message to commemorate this special date. See below…
That is sooo sweet that Israel and his wife Adrienne, in addition to their wedding anniversary, also honor the day that they proposed to one another! But one of Israel's followers, instead of posting a congratulatory message or saying nothing at all, chose to question the fact that they have yet to have children together. See the rude post AND Israel's response below…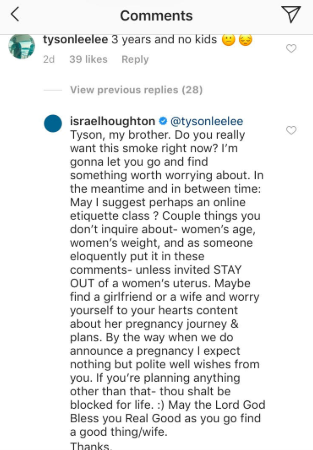 I agree Israel…Don't ask a woman about her age, her weight and the status of her uterus unless you know her like that. You don't know if they have issues that prevent them from having a child or even if they have decided to not have children altogether. Either way, it's their business to tell or not tell.  Lastly, I'm glad he found classy words to defend his wife as even he tells Tyson to find his own "good thing/wife."
What say you?
Any thoughts?
Comments
comments