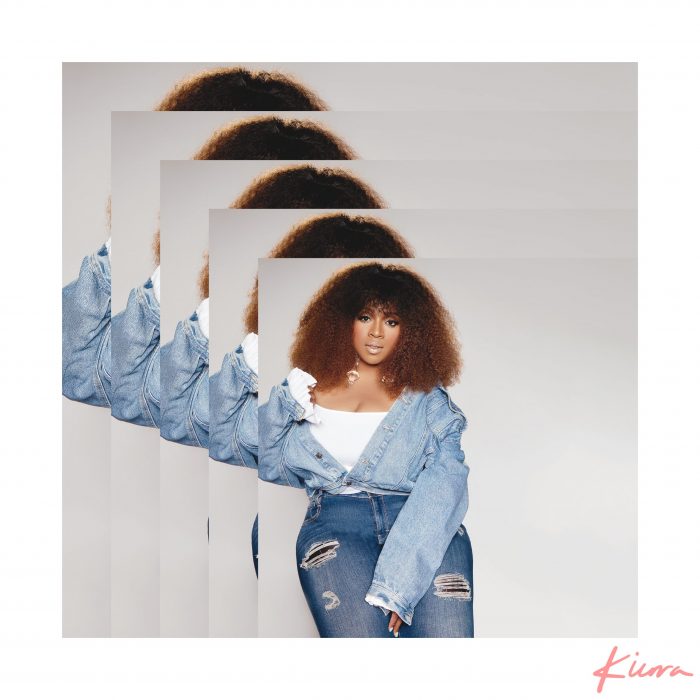 Hello World,
On the heels of the major success of the recent Lifetime TV original movie The Clark Sisters: First Ladies of Gospel, Kierra Sheard is celebrating yet another impressive accolade:  Her self-titled album KIERRA (Karew Entertainment / RCA Inspiration) is  #1 on Billboard's Top Gospel Album's chart, #1 on Billboard's Top Christian/Gospel albums chart, and #2 on Billboard's Top 200 Christian & Gospel Consumption chart! Released on April 17th, KIERRA has knocked the longstanding #1 Jesus Is King out of the top position, and has garnered more than 3 million streams in its first week.
The album includes 15-tracks with sounds ranging from Pop, R&B, Hip-Hop, and Gospel, and features some live recorded songs which Kierra performed before a sold out crowd in her hometown of Detroit, MI. Demonstrating her lyricism, Kierra either wrote or co-wrote all of the tracks on the album including the beautiful ballad "Grateful," the authentic and raw "Human," and "Better." Assisted by a dynamic team, KIERRA features production from her frequent collaborators, Harmony "H-Money" Samuels and her brother J. Drew Sheard, as well as songwriters Mia Fieldes, Varren Wade, Edgar "JV" Etienne, Justin Brooks and rising Chicago artist Sir the Baptist. In addition to Missy Elliott and Tasha Cobbs Leonard, the album features vocals from other star Gospel Artists Todd Dulaney,  Le'Andria Johnson and Kierra's nephew Jacob Sheard.
See Kierra's jubilant Instagram post below:
However, as you can see, Kierra mentioned that she wishes she could tell her happy news to her Nanna. Her grandmother on her father's side, Willie Mae Sheard, 84, passed away on April 19 due to COVID-19 complications. (Read an excellent article about her grandmother HERE.) Kierra had revealed on Good Morning America that both of her grandparents were sick with COVID-19 at the beginning of this month. See her touching post about her grandmother below.
See what Kierra's mother Karen Clark Sheard, who Kierra portrayed in the movie, posted about her mother-in-law below.
As Kierra said, she is experiencing a bittersweet moment in life…Congratulations to her and her family on her success, and I pray that her and her family will be comforted as they grieve the loss of their precious matriarch.
Any thoughts?
Comments
comments