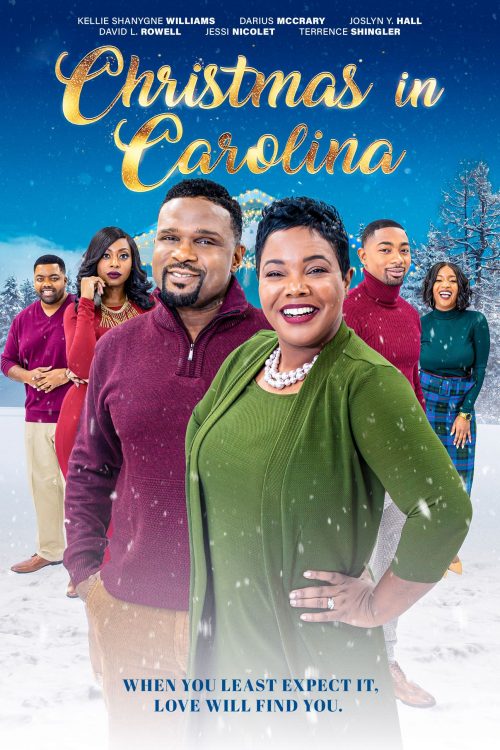 Hello World,
I must confess. I'm already in the Christmas mood. A week or so ago, I was shopping at Wal-Mart, and I heard Christmas music as I was checking off  items on my grocery list. Normally when I hear Christmas music before Thanksgiving, I get annoyed because it demeans Thanksgiving into just a stop on the way to Christmas. But this year, with all that has unfolded, the message of Christmas, that God is with us, is a message that I need in a way that I haven't felt before. But I'm still not overlooking Thanksgiving. Check out my Thanksgiving post above! I've got some very meaningful things to be thankful for this year. That being said, one of my favorite things about the Christmas season are the Christmas movies, and here is one you may want to check out this Christmas!
One of my favorite shows while I was growing up was Family Matters, and now, Kellie Shanygne Williams and Darius McCrary, who portrayed siblings Laura Winslow and Eddie Winslow on the show, are starring in a new Christmas movie Christmas In Carolina. Below is more information about the movie!
Legacy Distribution and Stacie Davis Films are proud to present the festive new holiday film that celebrates love and family, Christmas In Carolina. Directed by Peggy Williams and written by Stacie Davis, this sweet holiday romance about opening up to love is sure to ignite the Christmas spirit in everyone this year. Starring Family Matters stars Kellie Shanygne Williams and Darius McCrary, who reprise their roles as siblings, as well as Jocelyn Y. Hall (Atlanta), David L. Rowell (Comp-li-cat-ed), and Terrence Shingler (Power), Christmas In Carolina ​is widely available on  across VOD transactional platforms.
After losing her parents in a car accident, Elle (Joslyn Y. Hall), a career-driven investment banker, has given up on love and Christmas until she meets Wesley (David L. Rowell), a former NBA player and CEO of a small marketing firm. Impetuously, Wesley invites Elle home for Christmas in South Carolina with his family. With hesitation, Elle accepts and gets a much bigger present than she could ever have imagined!
Dana Webber, CEO of Legacy Distribution, shares, "We are incredibly proud to share this uplifting, positive story, especially this year, as we move into the holiday season. It is exactly the dose of happiness we all need!"
"Being able to bring the story of Elle and Wesley's romance to life was an absolute joy, especially as I was able to incorporate Christmas into it!" says writer/producer, Stacie Davis. "I sincerely hope that everyone finds some holiday cheer in 'Christmas in Carolina'!"
Check out the trailer below:
Follow the excitement on social media with #ChristmasInCarolina.
Any thoughts?
Comments
comments