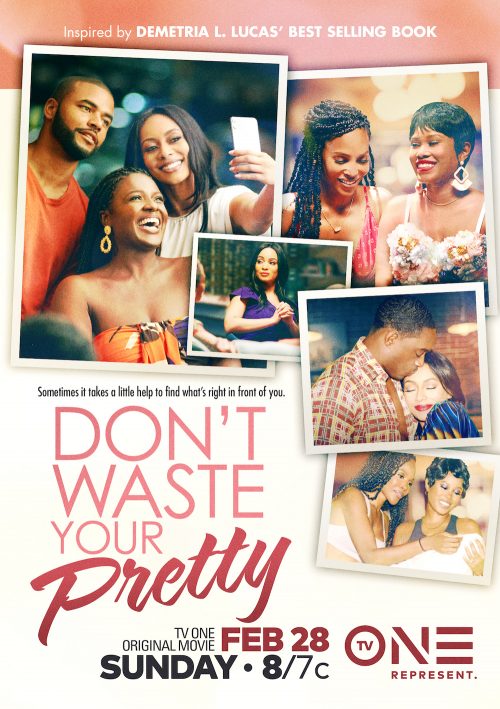 Hello World,
Although I'm still sad that OWN's Greenleaf has ended, I'm happy that the actors from the show are being featured in other projects. Deborah Joy Winans aka Charity is one of the stars in the upcoming movie DON'T WASTE YOUR PRETTY, which will be on TV One on Sunday, Feb. 28 at 8 P.M./7C. Below is the synopsis:
DON'T WASTE YOUR PRETTY follows a group of tightly knit friends as they sort out their turbulent life issues and love lives – always turning to one another to figure out their next move when jobs, romance or family interactions prove more complicated than they had ever anticipated. The film is based on the eponymous novel penned by award-winning author and media personality Demetria L. Lucas. The cast of DON'T WASTE YOUR PRETTY includes Keri Hilson ("Think Like A Man," "Almost Christmas"), Redaric Williams ("The Yard," "The Young And The Restless"), Deborah Joy Winans ("Greenleaf"), Jasmine Burke ("Saints & Sinners"), Kaye Singleton ("American Soul") and Rainey Branch ("Being Mary Jane," "Grey's Anatomy").
Check out the trailer below: (Y'all Charity is wearing a septum ring!)
Any thoughts?
Comments
comments