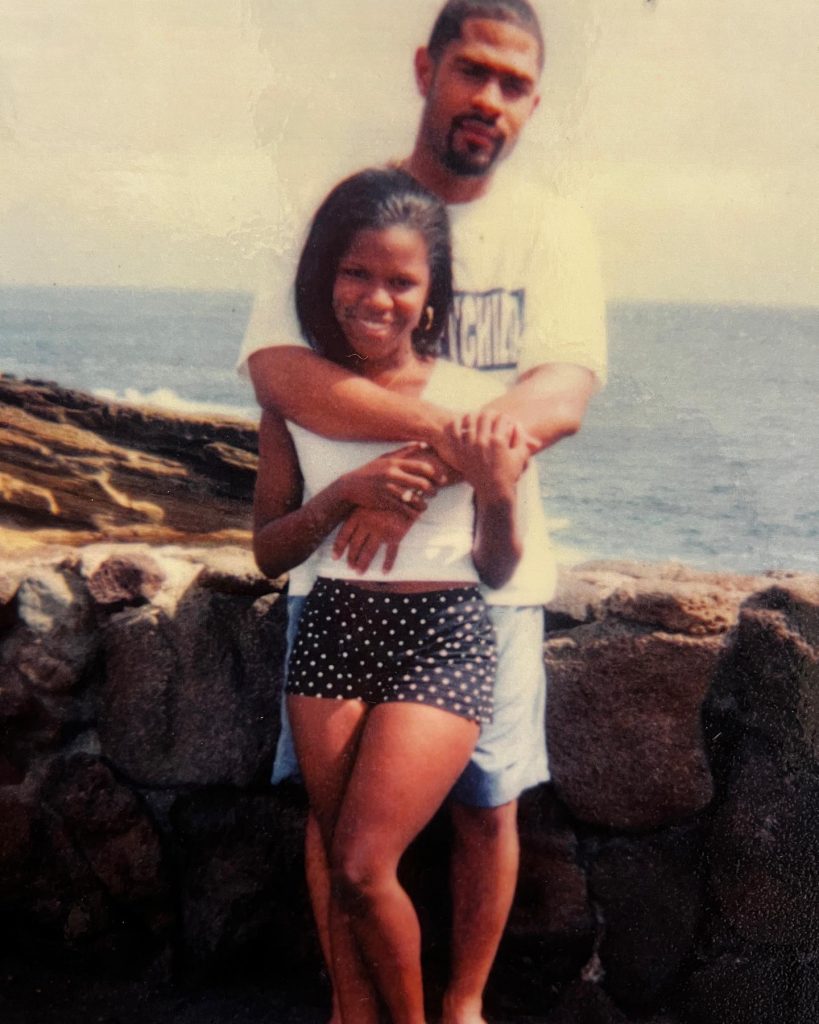 Hello World,
What is happening on the West Coast with cute and Christian celebrity couples?! Back in December, DeVon Franklin & Meagan Good announced on social media that their nine-year marriage was coming to an end and now, Pastor Wayne Chaney, who leads Antioch Church of Long Beach, has announced in an Open Letter on social media that he and his wife are getting divorced after nearly 17 years of marriage?! The announcement included five parts…I will post the entire announcement with some snippets below…
*Neither of us ever imagined, when we stood before one another, God and witnesses, in our early twenties, that our union would not endure a lifetime. Sadly, however, after nearly two decades together, Myesha and I mutually agree our time journeying together as husband and wife has come to a loving but necessary conclusion…

*It was not infidelity, abuse, or any gross immoral act that brought us to this point. Rather, we have simply evolved into expressly different people than we were in our early twenties when we eagerly clung to one another and set out to make a life for ourselves…

*While sharing this news with the church, Body of Christ and all who have been inspired by our marriage and ministry is difficult; it pales in comparison to the crushing pain of not being able to reconcile or fix the reality of my children's deepest longing…
All heartbreaking, right? If you're not familiar with Pastor Wayne Chaney, back in 2013, he along with several other pastors such as Bishop Noel Jones and Pastor Dietrick Haddon were featured on a reality show entitled "Preachers of L.A." Click on this LINK to read one of my posts about the show. And I interviewed Myesha Chaney when she released her book "Hiding Behind the Lipstick." Click on this LINK for that interview. I wonder why she didn't include the divorce announcement on her page if it was a mutual decision. Additionally, what she did post is kind of mysterious. See her post below…
And on her IG page, just last month, she posted this…
View this post on Instagram
Finally, this post seems bittersweet…
I don't want to question their judgment but if their pending divorce was not caused by any "infidelity, abuse, or any gross immoral act," then what could possibly warrant breaking up after all that they have built together? But I guess that's not for me to know…
I said this before, and I will say it again, barring "infidelity, abuse, or any gross immoral act," I would have to be unhappy for a looong time before I consent to a divorce…but y'all, I cannot help but think the pandemic contributed even in a miniscule way…Of course I cannot say how, but I just believe I'm right…I truly think we will be experiencing the ravages of the pandemic for years to come…I'm referring to more than our health…
Let's pray for the Chaneys…maybe they will find a way to come back together…All things are still possible with God…
UPDATE: Unfortunately, there have been more developments in this story…Click HERE to learn more…
Any thoughts?
Comments
comments