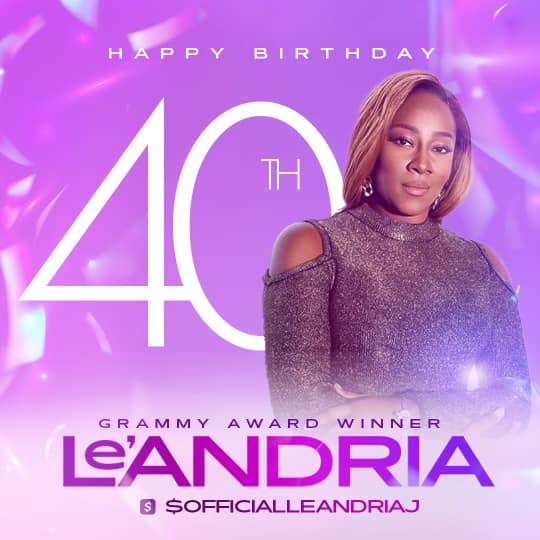 Hello World,
Grammy Award- Winning Gospel singer Le'Andria Johnson recently turned the big 4-0 and is embracing this milestone birthday with a glamorous photo shoot and party! See below…
And she may have more looks that she will post…we shall see…
Below is a video from her birthday party!
And if you would like to give her a monetary gift, her cash app per her announcement is $officialleandriaj
I remember turning 40…I cannot believe I will be the big 5-0 this year! Close your mouth! I know I look young! LOL
Anyway, Birthday Blessings to Le'Andria Johnson!!! It is a blessing to get older with grace…
Any thoughts?
Comments
comments