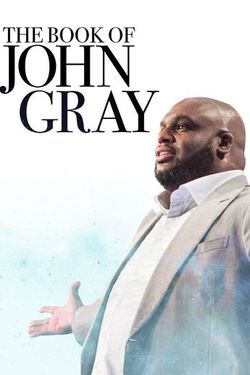 Hello World,
Either Pastor John Gray is relentless in his pursuit of "inappropriate relationships" outside his marriage or chicks are relentless in coming after the married man of God. Whether the former or the latter is true, I'm just about sick of hearing about Pastor John Gray and what he done did or didn't do…
I had heard over the weekend that another woman had accused Pastor Gray of acting like he was single and unsaved, but I wanted to wait until I saw the story on more conventional media platforms before I wrote about it. Since The Christian Post has covered the story, I feel more comfortable about airing out my opinion. Below is an excerpt of the story:
Lawyers for megachurch pastor John Gray said Monday that he is being blackmailed and extorted after the leader of Relentless Church in South Carolina was accused of engaging in another inappropriate relationship.

"There are allegations that there were phone conversations between the two parties, and that's essentially the extent of the allegations," attorney Devon Puriefoy of the law firm Truluck Thomason told Greenville News. "When you take her own words, she says there was no affair, no physical contact, they never met each other, they never saw each other."

Puriefoy was not immediately available to discuss the situation when contacted for comment by The Christian Post Tuesday.

The latest allegation against Gray came last Friday from a 48-year-old Houston woman who identified herself as "Mary" during an interview with online personality Tasha K, which was broadcast on YouTube. The Houston woman said during her interactions with Gray, she sent him partially nude photos at his requests and he video-chatted with her while revealing his underwear. She claimed that he also met with her in Houston and invited her to visit his home and she declined because she feels he may have wanted to sleep with her.

Read the rest of the story HERE.
If the allegations are true, who cheats during a pandemic? Like it's dangerous to go to the grocery store and folks are actually out here sharing air and God knows what else with people who haven't promised to love and care for you in sickness and in health! That's just dangerously dumb.
And then when you look at some of the receipts this Texas woman has provided, I'm just appalled. In one video, Pastor Gray involves his son and asks his son what does he eat every night. When his son replies pizza, he explains that is what happens in a household where no one is cooking. So basically he's saying his wife is not cooking for  him nor their children. He threw his First Lady, his "good thing" under the bus. Ain't he the one who found her? That's the word says. Was she cooking when he met her? And what's wrong with his hands? Clearly, he can drive, make a video and question his son at the same time so he's ambidextrous. Those are qualifications enough to cook! And if this video is as crazy as it seems, I think Pastor Gray may have an untreated sex and love addiction. The existence of this video is downright reckless as he is a man with a pretty big platform (although it will continue to get smaller even if he is truly this senseless…Remember he  used to have a television show..). Did he not think this woman would save the video?
Again, I don't know if this is true, but all manner of scandals and such keep circulating around Gray. And this was before 2020 in which we've all had our share of suffering. But Gray of all people, particularly as the shepherd of a congregation, should know that 2020 is not to be played with – especially when you've admitted to similar behavior before…
I guess that's all I have to say about this. Pastor John Gray, if you're reading this and the allegations are true, either get help or just do and be better. And if these allegations aren't true, please watch yourself and your associations because your name stay in some scandals…
Any thoughts?