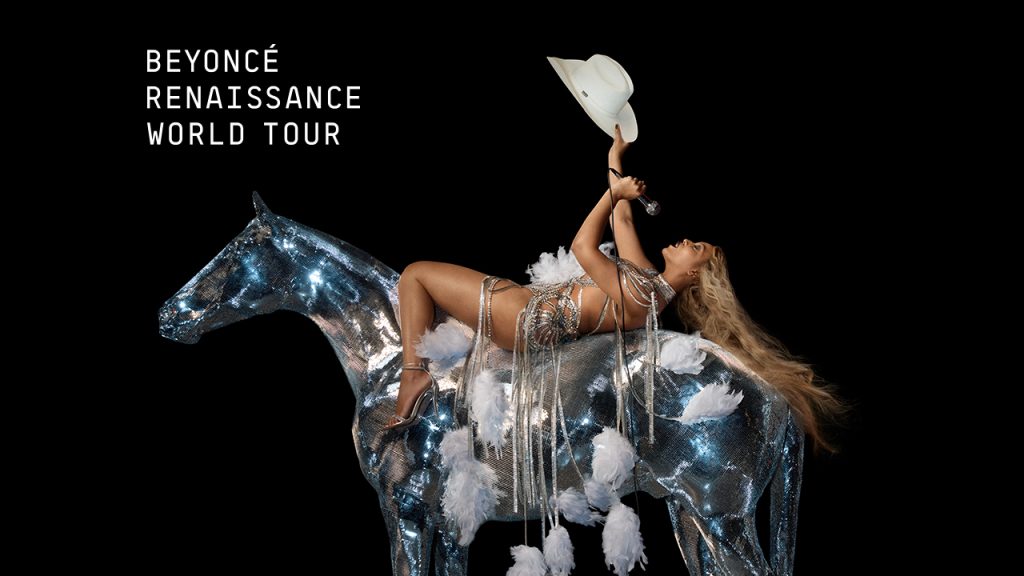 Hello World,
So in addition to folk getting up in arms about the ticket prices to Beyoncé 's "Renaissance World Tour," which was announced last Wednesday, folks are also criticizing Tasha Cobbs Leonard for praying for Beyoncé. More specifically, they are criticizing her for the actual prayer that she prayed. Below is her prayer that she posted on her IG page.
View this post on Instagram
I don't necessarily see anything wrong with that prayer although it probably could have been a private prayer but in our social media-driven lifestyles, much of what we formerly kept to ourselves is now fodder for our feed…
Marcus Rogers, whom I must admit I've never heard of before today, but who is a minister according to his website,  did not respond to the prayer in the way that Tasha Cobbs Leonard anticipated. Below is his response:
View this post on Instagram
How do I feel about his prayer? I feel he has a right to pray in the way that he wants to just as much as Tasha Cobbs Leonard has a right to  pray the way she wants to…I will let the good Lord decide which prayer He intends to answer. Or may He may answer both but it may not be in the way that either of them intended when they prayed…I will say this, after the pandemic, if your personal relationship with God doesn't include discernment regarding spiritual matters, you should pray for discernment because otherwise you will be dumb out here…I would not go to a Beyoncé concert for spiritual direction and furthermore, she does not market herself as an artist who provides spiritual direction…I would go for entertainment purposes only as I enjoy some of her music. However, on the other hand, there are some secular artists who openly provide spiritual direction. I went to a Kem concert (Soul II Soul Tour) last night, and he had everyone stand up and give God praise for making it through the pandemic so…
Incidentally, this spring, the powerhouse women of Gospel and Christian music are coming together for a must-see worship experience. Kicking off on Tuesday, April 25 at James L. Knight Center in Miami, FL. GRAMMY-winning artists Naomi Raine and Tasha Cobbs Leonard, 9x GRAMMY-nominee Natalie Grant and globally renowned vocalist TAYA will join together for "It's Time Tour 2023."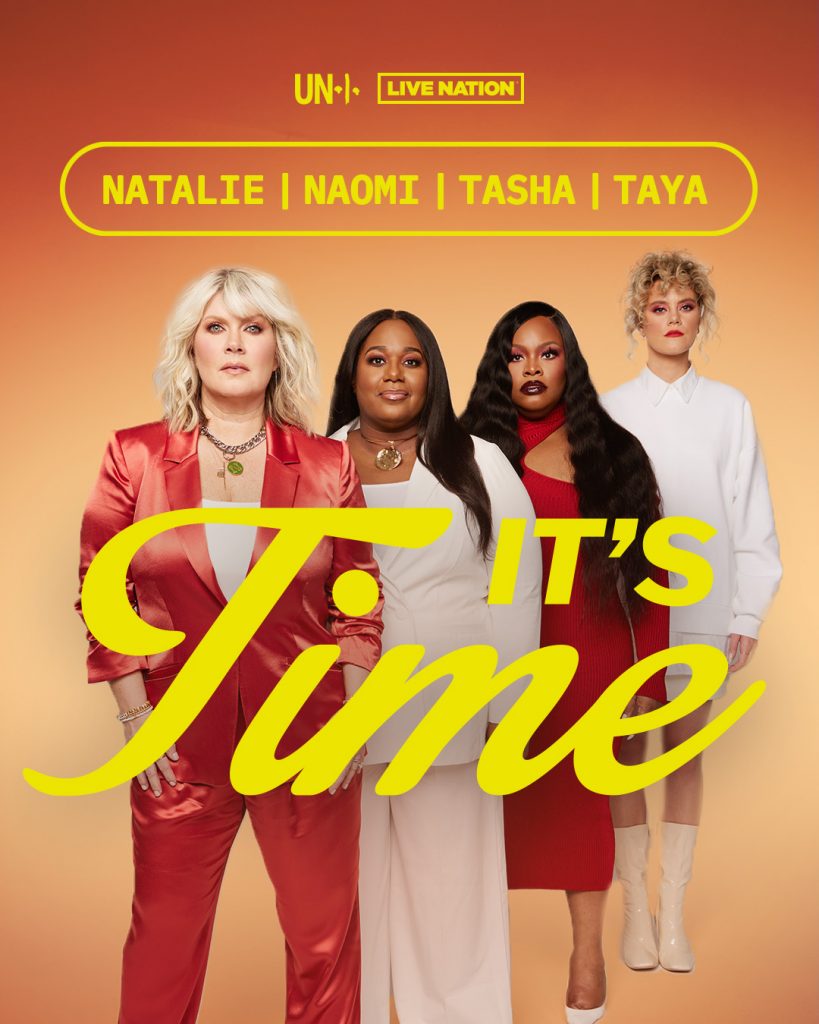 "It's Time" will visit 21 cities across the U.S. including Atlanta, New York and Houston. Fans can expect to see solo performances from each artist. The co-headliners will also share the stage for a few songs each night.
IT'S TIME 2023 TOUR DATES:
Tues., Apr. 25 | Miami, FL | James L Knight Center
Wed., Apr 26 | Bradeton, FL | Bayside Community Church
Thurs., Apr 27 | Orlando, FL | Calvary Orlando
Fri., Apr. 28 | Jacksonville, FL | Florida Theater
Tues., May 02 | Atlanta, GA | Fox Theatre
Wed., May 03 | Charlotte, NC | Ovens Auditorium
Fri., May 05 | New York, NY | Hulu Theatre at Madison Square Garden
Sat., May 06 | Philadelphia, PA | The Met
Sun May 07 | Washington, DC | The Theater at MGM National Harbor
Tues., May 09 | Boston, MA | Boch Center Wang Theatre
Thurs., May 11 | Wallingford, CT | Toyota Oakdale Theatre
Thurs., May 18 | St. Louis | Faith Church
Sun., May 21 | Houston, TX | 713 Music Hall
Mon., May 22 | San Antonio, TX | Summit Christian Center
Wed., May 24 | New Orleans, LA | Saenger Theatre
Thurs., May 25 | Birmingham, AL | BJCC Concert Hall
Fri., May 26 | Southaven, MS | Landers Center
Sat., May 27 | Nashville, TN | Ryman Auditorium
Tues., May 30 | Cincinnati OH | Princeton Pike Church of God
Wed., May 31 | Indianapolis, IN | Murat Theatre at Old National Centre
Thurs., Jun 01 | Wyoming, MI | Grand Rapids First Church
Click HERE to buy tickets…
Anyway, that's all I have to say about that…
What say you?
Any thoughts?