Hello World,
I know I haven't posted in about a week but your girl was sick with the flu. I mean I was in-the-fetal-position, hubby-had-to-spoon-feed-soup-to-me-sick, but I'm almost completely well again, praise God! And today's post got me snorting over here and as the Word says a "joyful heart is good medicine!"
So last night I received this Christian Post article in my inbox from a Facebook friend: David and Tamela Mann Release R&B Album Offering Christian Couples Clean Music to 'Make Love' To by Jeannie Law.
Apparently the gospel powerhouse couple feels there is a void of clean music that Christian couples can listen to the bedroom. So in an effort to continue to commemorate their 30-year wedding anniversary (which has included release of their new memoir, Us Against the World: Our Secrets to Love, Marriage, and Family ), the couple has now released their first R&B album "Us Against the World."
"It was different for me, it was really different, even though I was happy to think about the man that I love [while singing]," Tamela told The Christian Post. "It made me even look at him differently, and in all honesty, we tested it out and it really worked."

"It's making baby music," David interjected about the album.

Produced by the couple and their son, David Mann, Jr., Tamela said her 30-year-old son pegged the album, "back in the day" music. They were so happy to be able to provide a project like this for the body of Christ.

"Even though you knew we were talking about love, it wasn't nasty love music," Tamela explained.
All of that sounds good, but Hello Beautiful is reporting that Black Twitter is clowning the clean love music from the Manns…Below are a few of the most hilarious comments in my opinion…
"Pastor roll up the partition please…" 💀💀💀https://t.co/sYWJCD5ciM

— 🖤Coco Malik🖤 (@cocodontpop) December 18, 2018
David and Tamela Mann already give me grandparent vibes so they can keep that once a year anniversary sex music

— Hypebeast Jesus (@WhiiteBoiDre) December 18, 2018
Tamela Mann saying Take Me to the King have a different meaning now pic.twitter.com/hLQxoziNo8

— Had no Clue What To Put (@Getthebagcoach) December 18, 2018
I bet you snorted out your coffee reading those comments, right? LOL
Before you judge, check out the first single "Good Love" below…
So what y'all think? I like the song and I love the Manns, but I'ma be honest, the only man I want in my bedroom is my hubby. The same people who are responsible for taking me to the King won't help my king take me…I can't go from hearing you sang blessings and glory and honor, they all belong to You and then you sanging I don't see nothing wrong with a little bump and grind…
And what's wrong with "nasty love music" anyway when it comes to what Christian marrieds are doing in the bedroom? The Word says the marriage bed is undefiled so if a Christian couple decides they enjoy "nasty love music" in bedroom, what is wrong with that? And maybe the Bible is even suggesting that Christian couples can listen to songs like Jay & Bey's "Drunk in Love" in the bedroom?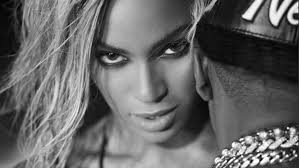 Have y'all seen this verse?
"She is like a beautiful deer, a lovely fawn. Let her love satisfy you completely. Stay drunk on her love." Proverbs 5:19
Do you prefer "Good Love" or "Drunk in Love?" Do you prefer clean love music or nasty love music in the bedroom? Or can you listen to Bey & Jay and David & Tamela Mann in the bedroom?
Any thoughts?
Comments
comments