Hello World,
Since Sunday, social media sites, blogs, radio programs and television outlets have been buzzing about a new song Beyonce' released on her Tumblr account. "Bow Down/I Been On" is a shocking departure from Beyonce's female empowerment anthems and beautiful ballads. In this expletive-laced song, Beyonce' commands women to bow down to her. And she raps although her voice is unrecognizable as it distorted. She pays homage to her Houston roots by shouting out the Geto Boys and UGK as well. If all publicity is good publicity, Beyonce' is still running the world as she stated in one of her more radio-friendly hits. But the mom force is not to be trifled with either, and many mothers have stated that Beyonce's latest song may get her banned from their children's playlist…
Below is just a sampling of blog posts from mothers in an uproar…
OK Beyonce' – First We Run The World, Now Should We "Bow Down?!"  by Radio Host Mo Ivory on Atlanta.CBSlocal.com
Beyonce's New Song is Bad News For Blue Ivy by Jeanne Sager on TheStir.Cafemom
and below is the perspective from a Christian publication…
NEGATIVE REACTIONS: Beyonce' Says 'Bow Down' to Her Pepsi-Sponsored Throne  by Rebecca Johnson on EEW Online Magazine
What do I think? There is a part of me that thinks that Beyonce' should abide by the principle in Philippians 4:8″…Whatever is true, whatever is noble, whatever is right, whatever is pure, whatever is lovely, whatever is admirable—if anything is excellent or praiseworthy—think about such things." And then there is a part of me that says that artists should be free to express themselves…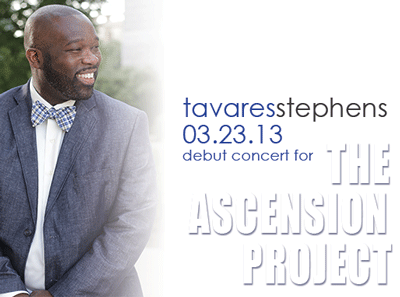 At any rate, I love positive and uplifting music! One of my fellow Georgia Bulldogs Tavares Stephens will be hosting his debut concert on Saturday, March 23 at the 14th Street Playhouse, 173 14th Street, Atlanta 30309 at 7 p.m. He will be performing gospel and spoken word songs from his new CD The Ascension Project. Tickets are $20 in advance and $25 at the door. To buy tickets, go to woodruffcentertickets.org.
"The Ascension Project reminds listeners that communion with God can ignite their faith in order to uplift, heal and overcome. It is a testimony of the love, grace, and redemption of God expressed as notes, melody, and verse." For the record, I only bow down to my Savior, the Lord Jesus Christ…Can I get an "Amen?"
Listen and be blessed…
Any thoughts?
Comments
comments