Hello World,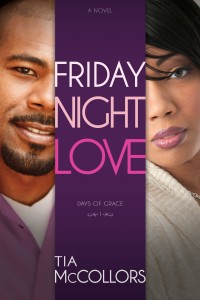 Just so you know I didn't post on Mother's Day because I was out of town for most of this weekend, but I LOVE my mother and check out "Alice May, It's Your Day (Happy Mother's Day to All Mothers)" which is one of my favorite posts about my mother…
In addition to loving my mother, I also LOVE books, and my writer friend Tia McCollors has written a new book about my favorite topic: marriage…Only in this case, it's a troubled marriage…Presenting Friday Night Love (Days Of Grace) –
CAN LOVE HEAL WHAT INFIDELITY TRIED TO DESTROY?

Zenja Maxwell was widowed in her twenties; she never thought she'd be a divorcée, too. Yet that's the destiny she resigns herself to after learning of her husband's dalliance with infidelity and kicking him out of the house. She plans a cruise with her best friend, Caprice, to take her mind off Roman and celebrate moving on with her life.

But Caprice won't let her give up that easily, especially when Roman seems committed to reconciling. She and her husband invite Zenja and Roman to Friday Night Love, a weekly event for couples. Zenja hesitates, but the promise of food and fellowship prevails. She figures she can put up with Roman for one night.

At the events, the women are issued a series of Bible-based challenges designed to help them cultivate respect for their husband. Zenja struggles at first; she isn't even sure she wants to rekindle the relationship. But Roman is persistent in his pursuit of her, even when he finds out that she nearly cheated on him. Through tragedies, triumphs, and trusted friends, the couple learns never to underestimate the Author of marriage when husbands and wives surrender to Him.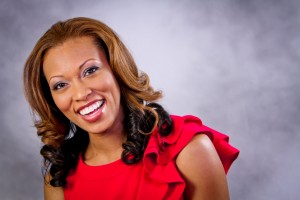 About the Author
Tia McCollors used to dream of being a television news anchor, but her destiny led her behind the pages instead of in front of the cameras. After earning a degree in Journalism and Mass Communications from UNC-Chapel Hill, she went on to build a successful career in the public relations industry. In 1999, a job layoff prompted Tia to discover and pursue a writing career as an author. Following the birth of her son in 2006, she left the corporate arena to focus on her family and her expanding writing and speaking business.
Tia's first novel, "A Heart of Devotion," was an Essence Magazine bestseller. She followed her popular debut with four other inspirational novels including "Zora's Cry," "The Truth About Love," "The Last Woman Standing" and "Steppin' Into The Good Life." In 2012, she released "If These Shoes Could Talk," her first devotion book of The Prissy Purse Devotions series. "Friday Night Love" is Tia's sixth novel.
Visit the author online at:  TiaMcCollors.com.
Any thoughts?
Comments
comments