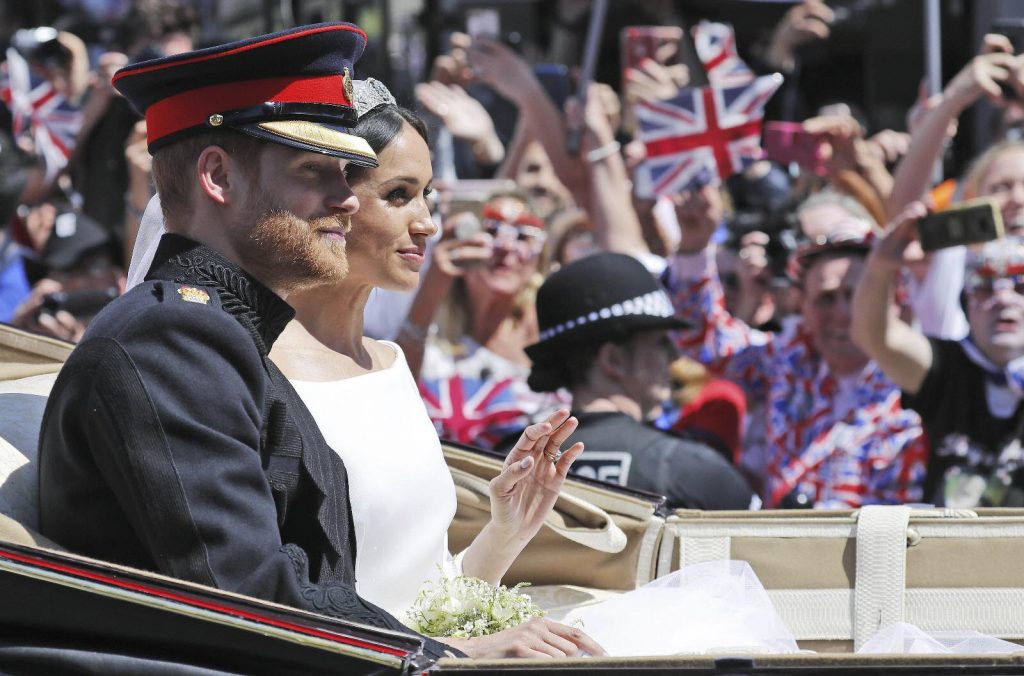 Hello World,
My husband couldn't understand why yesterday I was nearly as excited as I was the day I got married almost five years ago (Yes, chile, we are almost at our first five-year anniversary!) A Royal Wedding is the like the Super Bowl, the NBA championship and the World Series (am I getting that right? so not a sports aficionado although I pretend to be sometimes) for romantics the world over! What's better than an everyday wedding with a bride who feels like a princess and a groom who feels like a prince? A wedding with actual royalty!!! Bring on the Kings (with Dr. Martin Luther King Jr. being my favorite earthly King…more on that later…) Queens, Princes & Princesses. Yes, I know as a Christian, I am a child of the King, but until Jesus returns, earthly monarchies will have to do 🙂 And I will not be made to apologize for my fan girl behavior…so take all of the shade elsewhere…And please indulge me as I make the case why Prince Harry & Meghan Markle's Royal Wedding was the Best Royal Wedding Ever!!!
As a little girl, who just completed first grade, I woke up early with my parents and watched the wedding of Prince Charles & Diana on July 29, 1981. I actually do remember some of the details including her blue sapphire engagement ring. As the great lyricist Lil Wayne says, "bling bling." (I had become familiar with that concept after my father read "Cinderella" to me.) Similarly, I watched Prince William and Kate Middleton's wedding on April 29, 2011. I remember before William was born so it was nice to watch him grow up and get married.
But babay, when I learned that a shonuff sista (yes, I know she identifies as biracial and I respect that.) was the love interest of Prince Harry (my favorite of Diana's boys. Who doesn't love a red-headed bad boy?) I knew special attention must be paid. And my dues were worth it when they announced they were engaged on  November 27, 2017!  And from then, it was off to the races, galloping until their glorious wedding day May 19, 2018. And it was everything I hoped for and more…So without further ado, let's go…
1. It was the "Cinderella" story come to life! Complete with the evil stepsister Samantha Markle (the sister who is writing the book "The Diary of Princess Pushy's Sister"), Meghan Markle was supposedly not princess material. (I know she is officially the Duchess of Sussex but whatever.) Biracial. Divorced. American. Roman Catholic. Older than Harry. An Actress. A Commoner. All are attributes that were supposed to disqualify her from going to the royal ball like Cinderella, but Harry didn't care about all of that. She was the one and he knew that pretty quickly from what I've read. Ladies, if you love romance novels, "Cinderella" was likely the first one you read and this story showcases the same themes explored in this timeless love story. What others think of you and maybe what you think of yourself to some degree does not disqualify you from the best of what this life has to offer if only would believe.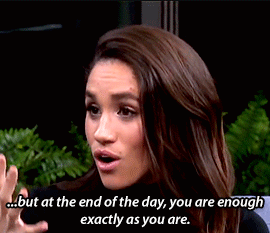 2. What would Cinderella be without her prince? The Royals are usually austere at least by appearances but Prince Harry was in his feelings yesterday and he let the world into his adoration for bride when he uttered these words when he first saw her, "You look amazing." Insert sexy lip bite and shy look from Meghan. "I'm so lucky." My heart just melted. Like the songstress Anita Baker says, "I was caught up in the rapture of love."
3. The inclusiveness of the wedding. As a black person, I was so proud that black culture was infused into the festivities. I'm pretty sure this is the first royal wedding to include an address given by a black minister. The Most Reverend Michael Curry, the first African American to serve as bishop and primate of the Episcopal Church, delivered a word on yesterday. You hear me! Replete with references to slaves in the antebellum South to Rev. Martin Luther King Jr., you could not only hear his address, you could feel it. "There's power in love!" Yeah, his message was a little lengthy, but that's how the black church rolls. LOL. And did you see that woman? The Church of England's Reverend Prebendary Rose Hudson-Wilkin, Queen Elizabeth's chaplain no less? Who knew the Queen got down with blacks like that? And I love a female reverend! And she is Jamaican! Wah Gwaan! And "Stand By Me" by Ben E. King as sung by Karen Gibson and The Kingdom Choir was magical in that moment! A gospel choir at the Royal Wedding?! And did y'all hear them sing"Amen" as the ceremony ended. Let the church say, "Amen." I cannot forget 19-year-old Sheku Kanneh-Mason and his cello! A prodigy he is…And most of all, a black mama with locs and a nose ring!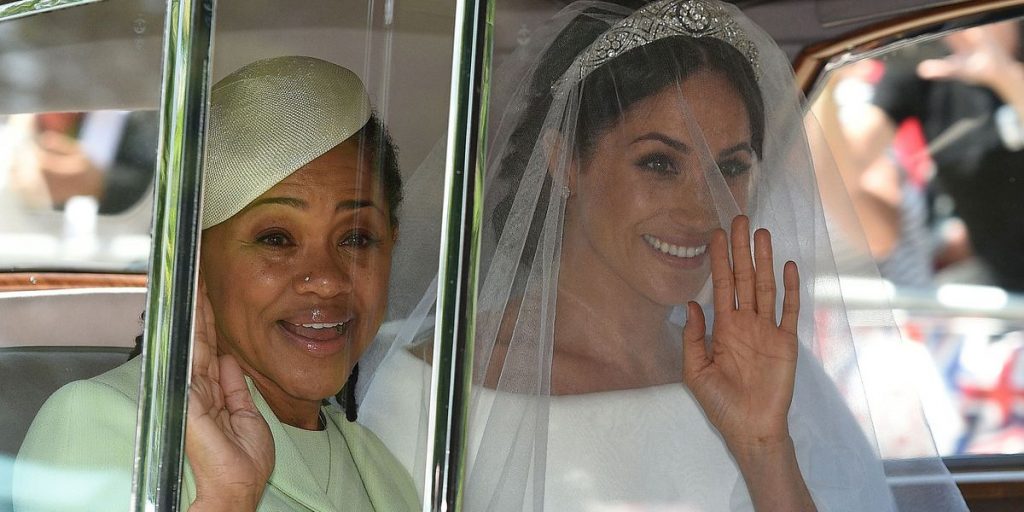 4. How Harry Remembered His Mama. If you are in my age group and older, you remember the tragic death of Princess Diana and the heartbreaking funeral featuring two lonely looking boys. I cannot imagine the pain they felt having to face the world (and what a big world they have) without the protection of their mother as they grew up. He was a mere boy of 12 when his mother passed away. But from various accounts, he thinks of her all of the time. And that was evident in the Royal Wedding. Princess Diana's sister Lady Jane Fellowes gave the reading and all of her siblings were there. Princess Diana's favorite flower, forget-me-nots, were featured in the bridal bouquet, and Prince Harry reportedly hand-picked flowers from their private garden at Kensington Palace for the wedding. Also, "Guide Me, O Thy Great Redeemer," a hymn sung at his mother's funeral, was also sung during the ceremony. Meghan's engagement ring also includes diamonds from her late mother-in-law. And Meghan is 36 years old, the age of his mother when she passed…Coincidence? Maybe, but maybe not…
5. The Celebs! I'm a pop culture Ph.D. so seeing some of my favorite celebrities in the mix made it all the more festive. New mama Serena, one of the sports wonders of the world, slayed with those gorgeous braids! The ever handsome George Clooney was giving me geriatric goosebumps. The newly married Idris Elba looked at home in his home country. (What the '90s Gucci Purse was his girl (wife) wearing though? The sweater dress in spring of it all!) Our American Queen, Oprah, was flitting about, seemingly spreading fairy dust, like the fairy godmother that she is. (Cinderella y'all?) There were others that I spotted but these are the ones that I was watching.
6. One of the Mulroney Twins' reaction when the doors opened to St. George's Chapel at Windsor Castle in England. His face captured how we all felt when Megan Markle was about to become the Duchess of Sussex! His toothless mouth agape with wonder was adorable and appropriate for the grandeur of what was to come…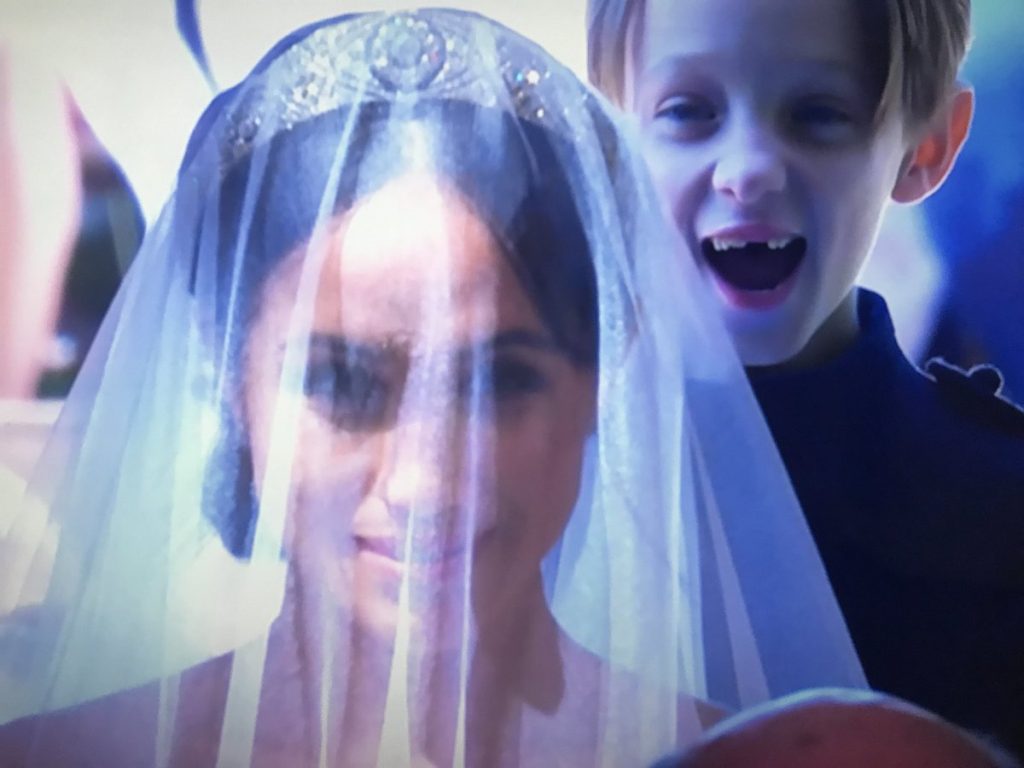 7. Meghan Markle's Wedding Reception Dress. I loved the demure quality of her wedding dress. But the dress that she wore to the reception "suits" her best…Not to mention it actually resembles the style of my wedding dress….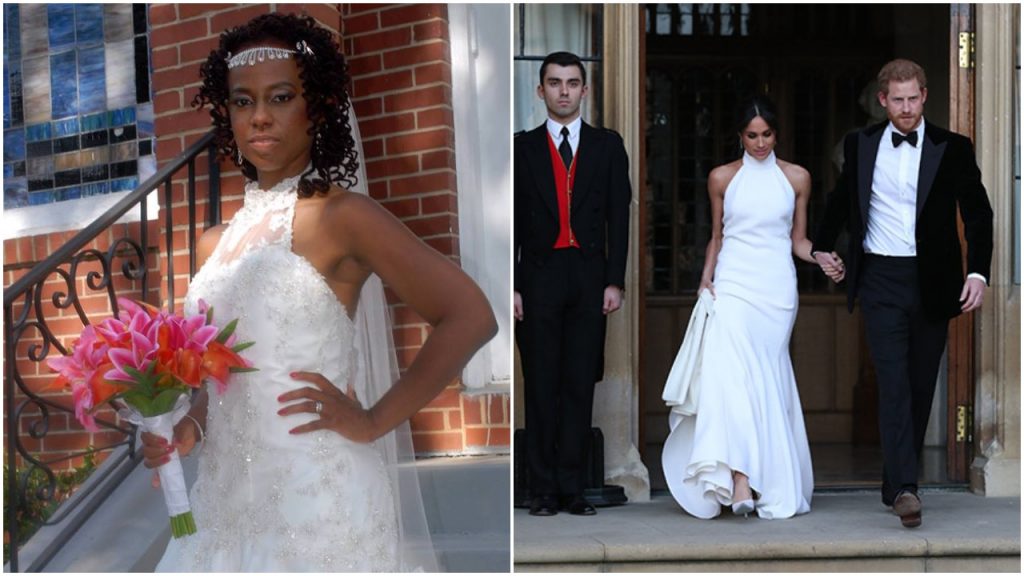 And I hope Harry turnt up just like dis at his wedding reception…
And there you have it…there's more I could say, but I've given you enough to relive the highlights the royal wedding…So did I prove my case? Do you agree? What are your top 7 reasons?
Any thoughts?
Comments
comments