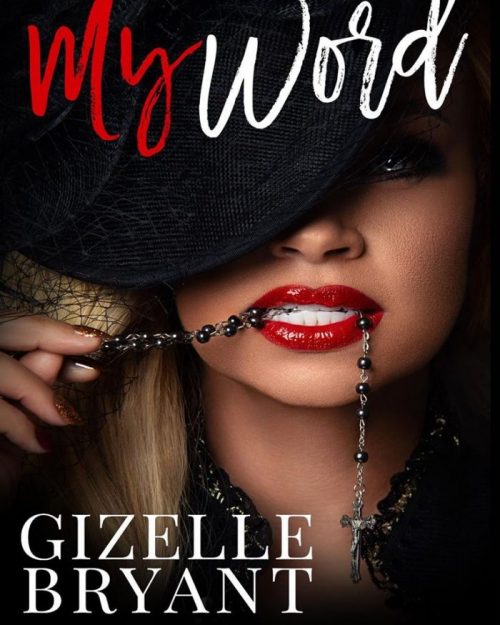 Hello World,
One of my favorite ways to relax on a Sunday evening is to watch The Real Houseswives of Atlanta. While Real Housewives of Potomac star Gizzelle Bryant doesn't live in the A, I wonder what her ex-husband Dr. Jamal Bryant, who recently became the new senior pastor of New Birth Missionary Baptist Church in Lithonia, Georgia thinks about his ex-wife's new book "My Word?" The novel, which is being published by Brown Girls Books, according to Gizzelle's Instagram page  is "loosely based on my dramatic, happy, fun, sad, crazy life."
Below is the description of the book, which can be pre-ordered before it's official debut on April 3o:
After marrying her college sweetheart, Ginger Williams gave up her own professional dreams to help her husband follow his dream of building a megachurch. It's not long before Ginger and her husband, Jeremy, turn a small D.C. church into a burgeoning empire….catapulting the couple into a popular powerhouse.

But with a bigger spotlight comes more temptation…and the power is corrupting Jeremy in ways Ginger never imagined. When she seeks the advice of her peers on the First Ladies' Council, she's shocked when they tell her to accept Jeremy's infidelities so she doesn't damage the church and affect the many business opportunities coming their way.

With every part of her life—family faith, and finances—hanging in the balance, Ginger must decide if she will continue to live in the shadow of the sins of her husband…or face life on the other side of the pulpit.
Is Ginger really Gizzelle? And is Jeremy really Jamal? That would only make sense…And Gizelle, with some rosary beads dangling from her red lips, is the cover model for her upcoming novel so….My Word For Real!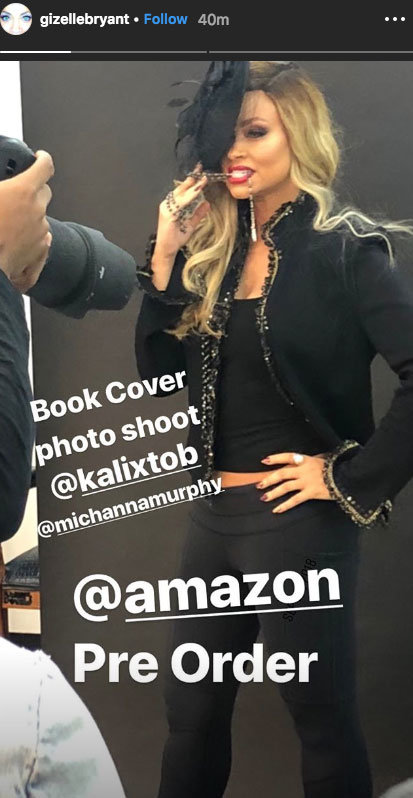 Gizzelle wrote about the inspiration for "My Word" on her Bravo blog…
"I have lived a very interesting life. I am now in a space where I want to share tidbits of my story in a fictitious way on my terms… Again, whether I wrote one book or 17, this is FICTION and I can't nor do I want to damage the black church…"
Although both Dr. Jamal Bryant and Gizzelle Bryant (or Jeremy and Ginger 🙂 ) have spoken about what broke up their marriage, they seem to be getting along well right now, at least according to Gizzelle's Instagram's page…
She congratulated him about coming to New Birth….
Dr. Bryant will officially be installed as senior pastor of New Birth Missionary Baptist Church on March 10!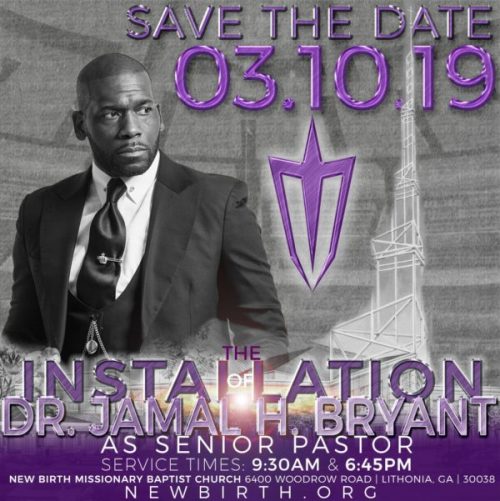 And on last Father's Day, Gizzelle said this about Dr. Bryant…
So will you be buying "My Word?"
Any thoughts?
Comments
comments