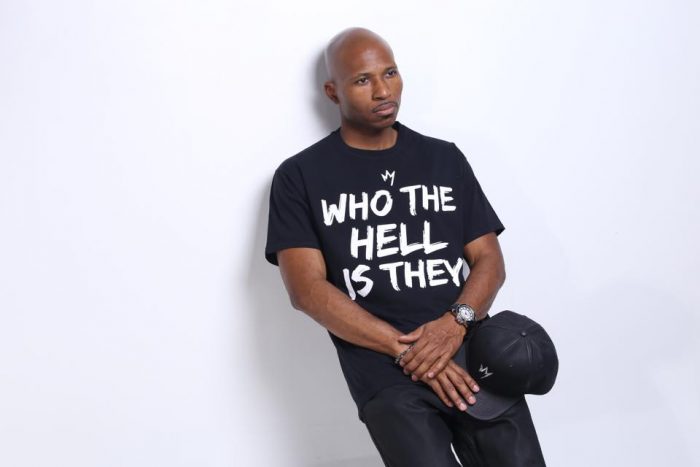 Hello World,
It's not easy being a preacher's kid. That's one thing among others I know for sure. I was one for 38 years so I know of which I write. The scrutiny by an entire congregation of folk.  The inability to make mistakes and be downright foolish as a young person in private. The expectation that you will grow up to be carbon copies of your parents. These situations are what I experienced as the pk of a small church pastor so I can only imagine that Edward Long experienced this on a MUCH larger scale as the son of New Birth Missionary Baptist Church's Bishop Eddie L. Long. The megachurch was once helmed by his father.
And Edward Long has had some other crosses to bear as well. His father passed away suddenly in January 2017 and although he wasn't immediately named as the new pastor after his father's death, he thought he had a chance to finally fill his father's shoes when the pastorate opened up again following the departure of Bishop Stephen A. Davis according to the AJC. He applied for the position and was among 138 candidates in a national search. Bravely, Edward Long shared his thoughts about the process and the ultimate decision in a recent sermon at New Birth Missionary Baptist Church. Below is what the AJC reported in the article "Edward Long Shares Feelings About Not Being Named to Lead New Birth."
"I'm standing in a place now where publicly my character is being judged," he said. "I can come out here and throw a pity party and cry like a baby because things didn't go the way I anticipated them going." Instead, he made the decision to "praise while I'm in the pit. I'm not going to have a pity party, I'm going to party in the pit."

Long mentioned Bryant in his sermon. "I didn't choose Dr. Jamal Bryant, but a choice was made so I'm not going to speak against him. I'm going to speak for him. I'm not going to talk trash about him. I'm going to love on him and pray for him."
Read the entire article HERE.
Truthfully, if I were in his position, I would be hurt too. But there is no law that says that just because your parents did something, you have to do it too or to the degree that your parents did it. And I'm sure being named after a parent causes even more pressure to be like that parent for which you are named. Martin Luther King III has his father's name but it is his sister Dr. Bernice King who has more closely followed in their father's footsteps. This expectation doesn't just happen in the field of religion. Willow Smith, who is named after her father actor Will Smith, rebelled when her father was trying to make her follow his path in entertainment. She mentioned having to forgive him for that on Red Table Talk, her show with her mother Jada Pinkett Smith and grandmother Adrienne Banfield-Jones. My mother has said that I'm just like my father except that I'm a female, but thank God she didn't see fit to name me Denzilla. Willow after Will is cute. Denzilla after Denzil. Not so much 🙂 But I digress…
Thankfully, following the disappointment and rejection he felt after not being chosen as New Birth Missionary Baptist Church's new pastor, Edward Long is carving out a career on his own terms according to the AJC's article "Eddie Long's Son Returns To First Passion: Radio."
On Jan. 31, during Super Bowl weekend, Long, the son of the late Bishop Eddie L. Long of New Birth Missionary Baptist Church, launched "Lit Nights With Ed" on Praise 102.5. The late-night show airs from 11 p.m. to 1 a.m. Mondays-Fridays and 10 p.m. to midnight Saturdays.

"It feels purposeful. It feels divine. It feels like this is what time it is," said Long, 36, about going back into radio, an interest he's had since he was a student at Stephenson High School. "I want to continue to move forward with the vision the Lord gave to me really since I was in high school and college and through my professional career and now."
Read the entire article HERE.
This is what Edward Long said about the AJC article on his Instagram account:
From one pk to another, I wish Edward Long much success in radio and wherever God leads him…
Any thoughts?
Comments
comments