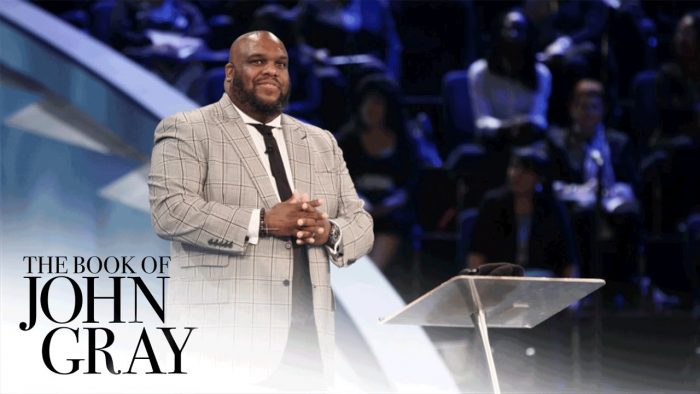 Hello World,
Welp, there is one less pastor on television as of 2020…For some that may be the good news but for others, not so much. I will let you be the judge of that…
Pastor John Gray's local newspaper The Greenville News reported that the Relentless Church pastor's show The Book of John Gray is "not being renewed for a fourth season on the Oprah Winfrey Network.
The website of the show at Oprah.com describes The Book of John Gray as a 'dramedy docu-follow hybrid about the life of John Gray and his uniquely humorous way of helping people.'
Officials at the network did not respond to follow-up questions about why the show was discontinued.
Gray and his wife, Aventer, meanwhile, are considering other TV and film opportunities, according to Holly Baird, their spokesperson.
John Gray has been associated with celebrities, renowned musicians and star athletes. On Wednesday, Aventer Gray shared photos on Instagram of her and John Gray on a yacht with actor Tyrese Gibson and his wife, Samantha Gibson, during a recent vacation."
But frankly, Pastor Gray's show being canceled is not even the worst of his current troubles…
You can read the rest of the article HERE and another one HERE.
And it was a year ago that I wrote this post: Why Pastor John Gray & His Wife May Not Be Wrong to Host A Relationship Conference in February After Cheating Rumors & Divorce Discussions…
And then there was this post I wrote last April: Hope Carpenter, former First Lady of Pastor John Gray's Relentless Church, Threatens Greenville News With a Knife, Saying 'I Cut People!'
If you've lived a few years by now, you know that the book of all of our lives have inspirational chapters, tragic chapters, fast-paced ones and slower than slow ones. From the looks of it, Pastor John Gray and his family have had a series of chapters that I'm reasonably sure that he hopes the "author and finisher of our faith" didn't have to write. Here's hoping that Pastor John Gray carefully reviews these past chapters of his life (as we all have to do) and continues to seek God's direction what has yet to be written…
I wish all of God's people well in this chapter of 2020.
Any thoughts?
Comments
comments