Hello World,
As the week of love begins today with Valentine's Day on Friday, I thought I would write about something that has been brewing in my mind ever since I heard the term "struggle love" a few years ago or so. According to the Facebook page "Just Say No Struggle Love," " below is the definition of "struggle love" –
And last week, I heard about the curious case of Bobby & Cheryl Love whose love story was featured in an 11-part Humans of New York Instagram Post…The gist of the story is that before Bobby Love was a husband to his wife Cheryl for 40 years, he was a criminal named Walter Miller. After Walter Miller escaped from prison in North Carolina, he traveled to New York where he began going by a different moniker and he married Cheryl, who knew nothing of his past. Bobby Love seemingly became a different man, having and raising four children with his wife and named a deacon in their church to boot.
This charade went on for 40 years until the FBI showed up at their doorstep on morning, and his secret was revealed to Cheryl and his new family. Bobby Love went to jail, but his wife advocated on his behalf, sending letters to the governor, testifying for him, getting testimonies from others who knew Bobby Love not Walter Miller including church members and children he coached. Luckily, he was only in jail for a year as Cheryl's advocacy worked. After he was released, Walter Miller officially changed his name to Bobby Love, and Bobby and Cheryl are still married today.
It was a fascinating love story of forgiveness that is worthy of a book and a movie…While Veronica Wells of Madame Noire writes that Bobby and Cheryl's love story was "beautiful," she notes the love story is not "romantic." She also writes,
"And while I certainly appreciate the story, the fact that they were able to work things out, and that Bobby is a free man. I want the Black community to place it in the proper context. It's not relationship goals. And honestly, while Cheryl and Bobby seem happy together, I don't think Black women should be applauding this type of narrative. Women shouldn't have to deal with not only liars but emotionally unavailable men for decades. They shouldn't have to marry men who are harboring life-altering secrets. Secrets are a trope in the Black community."
Veronica Wells did not use the term "struggle love," but based on the definition above, I would imagine that the writer of these "Just Say No to Struggle Love" Facebook posts would probably put Bobby & Cheryl's love story in this category. But I would like to submit that all love is struggle love. Yes, I will admit that I would not sign up for Bobby & Cheryl's love and this is an extreme case of the struggle love, but in all love, there are struggles. I know of another fascinating love story of forgiveness that I also wrote about the Sunday before Valentine's Day in 2011…I wrote about Betty T. Smith's story that she wrote about in her book, "Nothing Wasted: When Evil Befalls You, Know That God Keeps You Standing."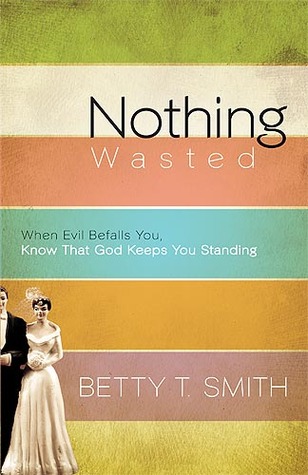 See the description below –
When her husband announces that he has been unfaithful and asks for a divorce after twenty-eight years of marriage, it appears to Betty that her dream has died. However, in the midst of her pain, God gives her a promise of restoration. Clinging to that promise, she chooses to stay faithful until her husband's return, however long it may take. With candor and courage Betty Smith shares her highs and lows, from the courtship, to the birth of her children, to seeing the man she loved walk out the door, and how she weathered the storm by standing on the promises of God. "Nothing Wasted" is a love story, not just between Betty and her husband, but also between Betty and the God who was always there, always faithful, and who never let her down.
Her husband Bob left her in 1978, and it wasn't until 2008 when he was sick and about to die that the two reconciled. He revealed to her that he had never stopped loving her and asked for her forgiveness, and Betty confessed her love as well. But secretly within, she grappled with other emotions…
"I had waited thirty years to hear those words, but they came from a broken man, and I never wanted that. I wanted my strong, virile Bob to knock on my door, confess his undying love, sweep me off my feet, and then we would have many more years of wedded bliss. But we were running out of time."
Bob died days later…After the funeral, Betty went to the cemetery to take fresh flowers to his grave. Mysteriously, one faded yellow rose lay on his grave.
"I took it home with me, for I recognized its name: Acceptance with Joy. My Lord retrieved for me one yellow rose as confirmation that He does not waste anything. He kept every promise and gave me a happy ending."
Betty dedicated her book to Robert Lee Smith, "her soul mate."
To me, that story is a "struggle love" story and is a white woman's story. Truly, I'm not envious of Cheryl Love nor Betty T. Smith, and I hope that I don't ever have to be in a love that requires that amount of struggle and forgiveness. Though all cases of "struggle love" may not be as extreme as these two cases, trust and believe that if you endeavor to love someone, there will always be a struggle…(Even self-love requires a struggle, but that is another post for another day…)
In the love chapter of the Bible, 1 Corinthians 13, it is stated that,
Love is patient, love is kind. It does not envy, it does not boast, it is not proud. It does not dishonor others, it is not self-seeking, it is not easily angered, it keeps no record of wrongs. Love does not delight in evil but rejoices with the truth. It always protects, always trusts, always hopes, always perseveres.
If love is not supposed to be "struggle love," why does love have to be "patient?" If love is not supposed to be "struggle love," why does love require not being "easily angered?" If love is not supposed to be "struggle love," why can't you keep a "record of wrongs? And then at the end, it is said that love "perseveres." By definition, to persevere means to struggle…
And in traditional marriage vows, where "better" is mentioned so is "worse," where "richer" is mentioned so is "poorer," where "health" is mentioned so is "sickness." And then at the end, staying together until "death" is mentioned. Staying with someone until they die is a struggle…
I understand that by coining the term "struggle love," it is meant to keep black women from making stupid choices in love. And there are stupid choices to be made. I understand that Lori Harvey is having fun with Future right now, and I get that as a young woman on the scene to be seen…But chile, please don't make him your future and become one of his baby mamas…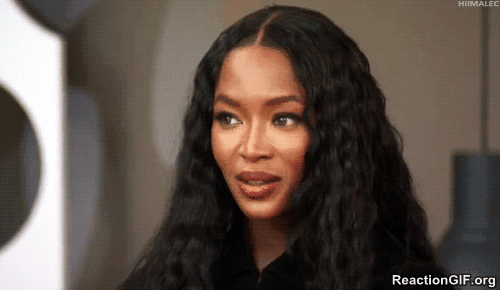 But I don't care if you marry Barack H. Obama, there will be a struggle or struggles…Now, every love story won't require what was required of Bobby & Cheryl Love or Bob & Betty Smith, thanks be to God who sits on High but yet looks Low, but if you aspire to be in love, know that a struggle will be required…All. love. is. "struggle love."
With that being said, Happy Valentine's Day, LOL?
Any thoughts?
Comments
comments