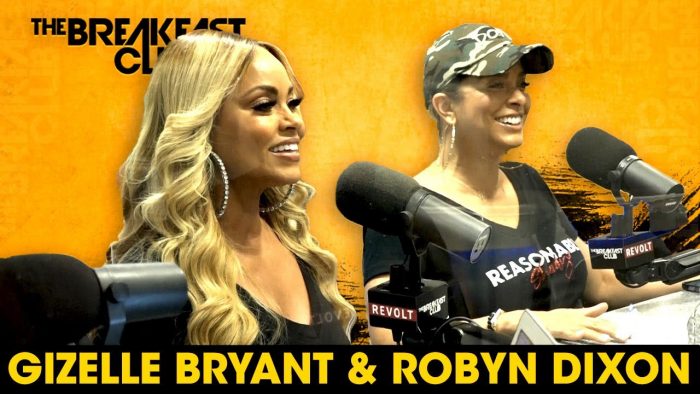 Hello World,
Well, since I can't recap messy fake pastor drama on OWN's Greenleaf anymore, recapping messy real pastor drama will have to do…
Former First Lady and current Real Housewives of Potomac star Gizelle Bryant recently told The Breakfast Club that she and Pastor Jamal Bryant, who were divorced but reconciled, are no longer dating after all. See her statement below…
"We were working on us getting back together and being back together but he lives in Atlanta and I live In Maryland and with the pandemic, we realize it's just not the right time. It's just not going to work."
Below is the entire interview if you're interested…
The last time I reported on Pastor Bryant it was in this post: Pastor Tunya Griffin, Alleged Former 'Girl Friend' of Pastor Jamal Bryant, Refutes Statements He Made in His Clap Back Video…
Hello World,

I hope you had a socially distant Christmas with your family, friends and loved ones! I did  So y'all, last week, I wrote this post Why New Birth Pastor Dr. Jamal Bryant Was Right to Respond to 'Real Housewife' Monique Samuels & Say He Won't Appear on the Show Again…Apparently, I made a mistake so let me correct that first of all. In the paragraph which starts with, "And most revealingly about Monique, he revealed that while she is steady calling him out, she has been calling him, trying to get a come up," I attributed the quotes that follow to being about Monique, but actually Pastor Bryant was referring to woman he dated who lives in New York. During episode of 1 of the RHOP reunion, Monique provided information regarding his former girl friend's texts with Pastor Bryant as well as some of the conversations he had with this woman. Read the rest HERE.
I don't think they broke up over the pandemic…I believe it has to do with what I wrote about in the above post…And some believe they had reconciled in the first place and that it was all for The Real Housewives of Potomac show…
The Real Housewives of Potomac will return for Season 6 in July 11 on Bravo.
Any thoughts?