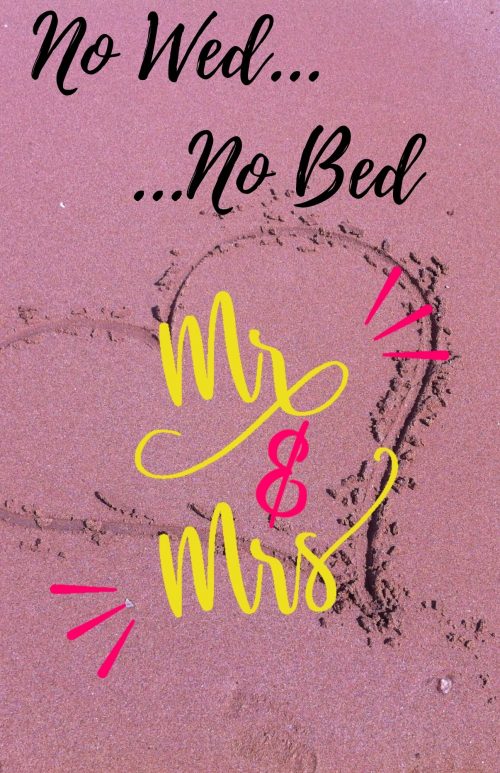 Hello World,
As TODAY is Valentine's Day, I think this sponsored post is very timely!
Below is my interview with Kim Wilson, founder of The Loretta Johnson Global Abstinence Movement and God's Active People/G.A.P Ministries.
Through The Loretta Johnson Global Abstinence Movement, Kim focuses on the urgency of promoting abstinence especially to black and Hispanic women and girls, who need it the most, but receive it the least. She also develops and presents specific workshops and seminars, such as "Experiencing God's Best for Your Life through Abstinence" (for women and girls), "Abstinence is the Cure" (for leaders and parents) and "Making Money God's Way" (for women and girls). The information from these workshops and seminar has been presented throughout the United States and in over 20 countries on 3 continents, to approximately tens of thousands of women and girls.

Her "The ABSTINENCE Handbook: For Women and Girls Throughout the World" is available in four languages: English, Spanish, French and Kiswahili and is in a FREE audiobook format as well! Click HERE to listen. Kim earned her bachelor's degree in Marketing from Indiana University in Bloomington, Indiana and an MBA in Marketing from Clark Atlanta University in Atlanta, Georgia. She lives with her husband in Peachtree City, Georgia (a suburb of Atlanta) and has one son.
1.Why did you create The Loretta Johnson Global Abstinence Movement?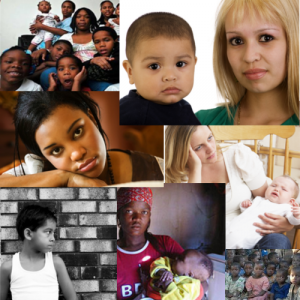 First of all, The Loretta Johnson Abstinence Movement started 11 years ago in 2010 and is named after my late mother, who was a nurse. So, I'm really carrying on her legacy too. My mother did a lot to help women – single women who could barely feed their children by the end of the month. She would take part of her checks and give them money to buy food for their kids. I saw that growing up. I remember when my mother was in nursing school, and I was a little girl of about eight or nine years old, I would actually go around with her, through a program she was involved in,  to very low-income areas, the projects, and provide healthcare for young girls who were pregnant and only about 12 and 13 years old. I saw that and it just impacted me a great deal.

And now as an adult, I see the consequences of not being abstinent and premarital sex. And how it was destroying the Black family and Black kids and all of the issues that come along with it. (According to a 2020 report from the United States Congress Joint Economic Committee, The Demise of the Happy Two-Parent Home, "although unwed childbearing has increased a great deal across all racial groups, it is higher among Black and Hispanic women than White women. Over two-thirds of births to Black women (69 percent) are to unwed mothers, and over half (52 percent) of births to Hispanic women are. Among non-Hispanic White women, the figure is just 28 percent, though that was up from only 2 percent in 1960.")
2.What have you done to promote the movement?
I have done a lot of traveling and seminars for women's groups and youth and leadership groups. My book is a key part of what I've done.  Because the book is written in Kiswahili and French, we have a huge following in Africa. And we started what we call The Loretta Johnson Abstinence Center, so we give the women over there the option of not having to do ungodly things such as prostitution in order to make a living. And to be able to abstain from sex before marriage and to be able to learn different vocational skills. There are several leaders over there who promote abstinence, and we call them Abstinence Ambassadors. My book has sold thousands of copies, but I also promote promote it by giving away thousands of copies. And we're in six different continents. All except Antarctica.
3.Your mother advocated for sexual abstinence with the young women that she cared for as a nurse. Did she communicate that same message to you?
I married as a virgin at 31 years old.
4. How were you able to remain abstinent?
Honestly, my love for my mother first. And my commitment to her because she sacrificed so much for me to have a good education and to go to top colleges and get my MBA and so forth. I had an intense love for her. And she passed on to me her love for Jesus. That's what I saw in her. So, it was for my mother at first. I didn't want to bring home any baggage, any unwanted babies. Or put any stress on her because she had already sacrificed so much for me. And once I actually developed a personal relationship with Christ, that's when I began to do it for Jesus, which I did up until the time I got married.

Did your father influence you in this decision at all?

Although I wish my father had been there more for me during my childhood, I love him very much, and I'm happy to say that he did accept Christ and became a Christian when he was in his 50s, way after my mother did.But he did sit me down as a young teenage girl and taught me how men think or how boys think and how their bodies work differently than girls' bodies. I was just beginning to obviously like boys. I'm originally from Alabama, but I grew up in Nashville and I finished high school in Atlanta at St. Pius. We moved here in my junior year. Men don't have the same emotions or feelings or attachments as women. They can actually have sex with you and then just cut it off. They don't have that connection or emotional attachment. They can just walk away and many of them do, especially if that's all they wanted. And if you have a child from that, you're stuck. So that was a lesson that he taught me, that I understood. And it helped  me to say no because usually that person was not interested in loving me. They just wanted sex to meet their physical need.
5. You wrote"The ABSTINENCE Handbook: For Women and Girls Throughout the World" Why? And tell me more about what will readers will learn.
It's based on Christianity. First of all, I tell them that premarital sex is wrong in the sight of God. Teenagers and even grown women don't know that premarital sex or sex outside of marriage is wrong. They have no idea. And they're Christians. Many of them I've met at Christian conventions. Many pastors at black churches and Hispanic churches won't address this issue because it drives away people. Many of these women, if not the majority, who have had children outside of wedlock, they are also at church. A black church is typically about 80 percent women so the women run the church and fund the church, even if the pastor is male. So, a lot of the pastors don't want to lose the majority of their congregation. The typical church is only about 90 people.  About half of those show up on a Sunday and even fewer than that are involved. If you're a pastor of a small church, about 80 of the people in a church of  100 people are women. And a large number of those women are having sex outside of marriage.

So, when you tell them that premarital sex is a sin, and you go to hell because of this sin like what is said in Galatians 5 and Revelation 21, they don't want to hear that. So that's when many of them will leave or they will stop giving the money. And the church won't be able to survive. And the black church is not dealing with this like they should. But what they should understand is that if this issue is not addressed, these same women and girls in their church could die from HIV or AIDs and will never be able to attend church again. And black men aren't going to church. We've probably reached more of them online since COVID-19 than we have for years.
6. You believe that two-parent black households are expected to continue to decrease. Why?
I'm a marketing person and I don't just look at what I read. When I'm out and about, I do a lot of observation. Around Father's Day, I look and see how many black kids are buying Father's Day cards. I don't see that many. At Christmas time, I don't see that many black families with a mother and father and kids going to shop. I only see the mother and the kids. I only see the mother typically with a grandmother or whatever. When I go to restaurants around Peachtree City or Fayetteville or Atlanta or throughout the U.S, you don't see black families. You may see a woman and man together but when it comes to a mother and father, who are married with kids, you don't see it. It's almost like they've become celebrities.

I've experienced that myself. With my husband and my son, we do volunteer work at my church, which is out in Fairburn. We do it in a pantry, giving out food. Sometimes, we come together, but sometimes we go individually. My son is a senior in college so he's grown and so forth. And one time, there was this particular man who saw us, and he had no idea we were married. But one day, all three of us were together. So he just exploded with joy. He said, 'So you guys are married and this is your son?' And I was like, 'Yeah,' and he was like 'Wow, that's great!' That should not be this rare. It's almost like you become a celebrity. And I often feel the same when I see or meet a Black or Hispanic family with children with 2 married parents.
7. Why do you feel that the coronavirus pandemic has made your work more critical?
When I started hearing those percentages of Blacks and Hispanics dying the fastest. (According to The Brookings Institution, "COVID-19 is currently the third leading cause of death for Black Americans" in the Racial Economic Inequality Amid the COVID-19 Crisis Report.) We're talking about days. And then it got closer and closer to home for me. Relatives being affected. I look at the overall picture. What I do is very global. So I began to do some research. And I said, I know we're frontline workers, but it's something else that's got this going. I researched through the CDC and I saw that premarital sex breaks every rule that they tell you to do to stay safe or to keep from getting infected. I have been promoting abstinence for all of these years based on avoiding HIV and AIDS because of the high number of Black and Hispanic people who die from that.  (According to a 2019 report from the CDC, Disparities in Incidence of Human Immunodeficiency Virus Infection Among Black and White Women — United States, 2010–2016, "although Black women accounted for 13% of the U.S. female population, 60% of new HIV infections among women were in Black women.") And they can die in about two years or so from that. But with COVID, you can die in two days.
For more information about The Loretta Johnson Global Abstinence Movement & G.A.P. Ministries and Founder, Kim Wilson, visit the website at www.gapmovement.net or contact us by phone/text at 678-491-8583 or email at kimwilson125@att.net.
Any thoughts?