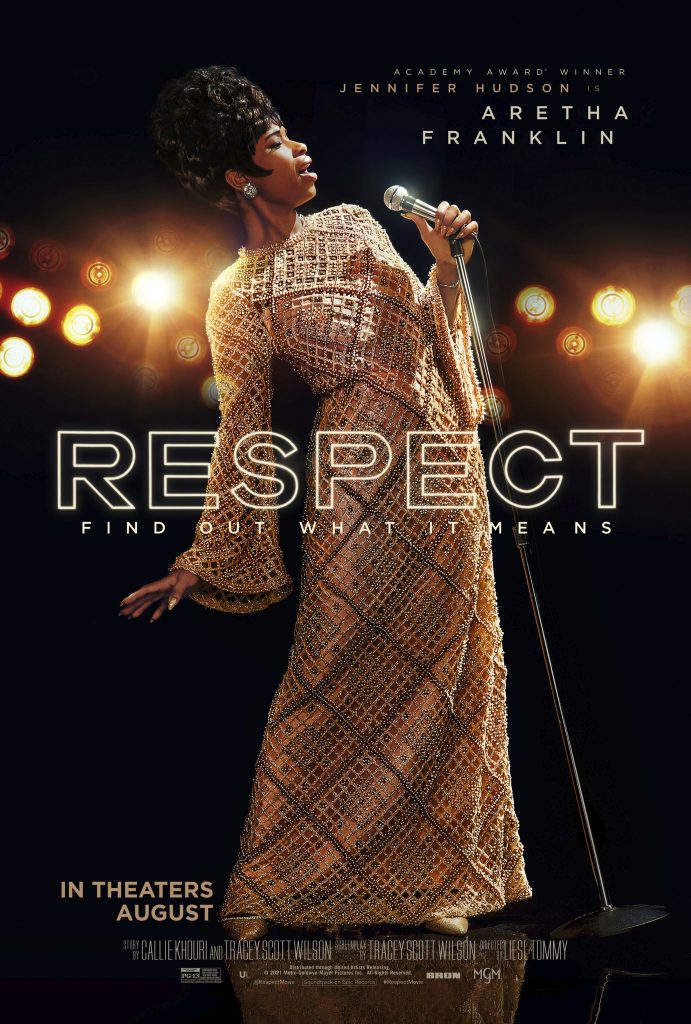 Hello World,
In just over a week, RESPECT drops in theaters on Friday, Aug. 13! Check out this new clip in which Jennifer Hudson chats about her journey to becoming Aretha as well as the rest of the wonderful ensemble cast.
Also Starring:
Forest Whitaker as C.L. Franklin
Marlon Wayans as Ted White
Audra McDonald as Barbara Franklin
Marc Maron as Jerry Wexler
Tituss Burgess as Reverend Dr. James Cleveland
and
Mary J. Blige as Dinah Washington
Be the first to see RESPECT with Fandango's Early Access Screening on August 8
Listen to Jennifer Hudson's rendition of "(You Make Me Feel Like A) Natural Woman"
Written by Gerry Goffin, Carole King and Jerry Wexler
Pre-Save RESPECT Original Motion Picture Soundtrack 
to Your Preferred Streaming Service
Following the rise of Aretha Franklin's career from a child singing in her father's church's choir to her international superstardom, RESPECT is the remarkable true story of the music icon's journey to find her voice.
DIRECTOR: Liesl Tommy
SCREENPLAY BY: Tracey Scott Wilson
STORY BY: Callie Khouri and Tracey Scott Wilson
PRODUCERS: Harvey Mason Jr., Scott Bernstein, p.g.a., Jonathan Glickman, Stacey Sher
EXECUTIVE PRODUCERS: Jennifer Hudson, Liesl Tommy, Sue Baden-Powell, Aaron L. Gilbert, Jason Cloth
CAST: Jennifer Hudson, Forest Whitaker, Marlon Wayans, Audra McDonald, Marc Maron, Tituss Burgess, Kimberly Scott, Saycon Sengbloh, Hailey Kilgore, Heather Headley, Skye Dakota Turner, Tate Donovan and Mary J. Blige
FROM METRO GOLDWYN MAYER PICTURES, IN ASSOCIATION WITH BRON CREATIVE AND ONE COMMUNITY
Site | Facebook | Instagram | Twitter
#RespectMovie
Any thoughts?