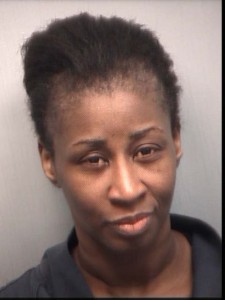 Hello World,
Y'all gon learn today…As is said in Matthew 7:21, "Not everyone who says to me, 'Lord, Lord,' will enter the kingdom of heaven, but only the one who does the will of my Father who is in heaven!"
Although I have always attended a small church, there is nothing wrong with medium-sized or megachurches…But I will say this, when you attend a small church, you have easier access to your pastor and can see up close the character of the man or woman you refer to as "pastor." And you also get to closely interact with their spouses and family as well. Some of these people who claim to be pastors and first ladies ain't living right and should not be followed to the corner store much less to heaven….
I'm not sending anyone to hell, but I believe the actions and or teachings of these pastors and first lady are questionable at best…
1. Remember Domonique Scott, one of the stars of TLC's "The Sisterhood," the canceled reality show about five preachers' wives in Atlanta? She was indicted last week on allegations of forgery….Read the story "Reality Television Star Accused of Forgery" on AJC.com.
2. If your pastor is dealing drugs, you may want to switch churches…I'm just sayin'…Bishop Edward R. Turner is "under investigation for housing a medical marijuana shop in a property he owns." Read the story "What Would Jesus Do? Pastor Pimping Weed in the Pulpit" at Cocoafab.com.  
3. And I saved the best for the last…The Reverend James David Manning of Atlah World Missionary Church has accused President Obama of having Miriam Carey assassinated because she had given birth to their love child…Maybe the reverend missed his calling…With his creative mind, he could probably be a good writer…I wonder if Shonda Rhimes is looking for any new writers for "Scandal?" LOL…Read the story "Preacher Accuses Obama of Assassinating Woman Killed in Capitol Shootout to Hide Love Child" on Newsone.com.
Any thoughts?
I have one…Be careful whom you follow especially when there is a church on every corner in some cities…