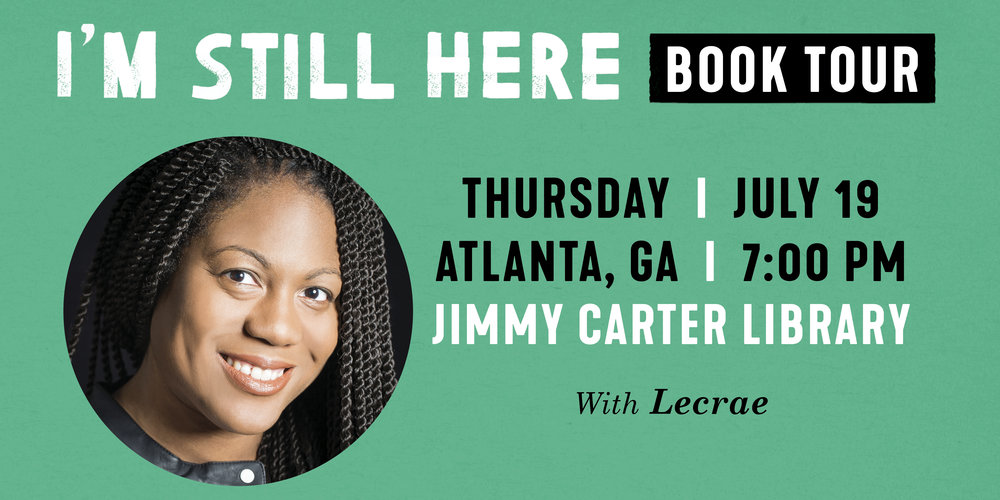 Hello World,
Austin Channing Brown's new book  I'm Still Here: Black Dignity in a World Made for Whiteness has been getting a lot of buzz, but if you haven't heard of it, see the synopsis below:
From a powerful new voice on racial justice, an eye-opening account of growing up black, Christian, and female in middle-class white America.

Austin Channing Brown's first encounter with a racialized America came at age seven, when she discovered her parents named her Austin to deceive future employers into thinking she was a white man. Growing up in majority-white schools, organizations, and churches, Austin writes, "I had to learn what it means to love blackness," a journey that led to a lifetime spent navigating America's racial divide as a writer, speaker, and expert who helps organizations practice genuine inclusion.

In a time when nearly all institutions (schools, churches, universities, businesses) claim to value "diversity" in their mission statements, I'm Still Here is a powerful account of how and why our actions so often fall short of our words. Austin writes in breathtaking detail about her journey to self-worth and the pitfalls that kill our attempts at racial justice, in stories that bear witness to the complexity of America's social fabric – from black Cleveland neighborhoods to private schools in the middle-class suburbs, from prison walls to the boardrooms at majority-white organizations. For listeners who have engaged with America's legacy on race through the writing of Ta-Nehisi Coates and Michael Eric Dyson, I'm Still Here is an illuminating look at how white, middle-class Evangelicalism has participated in an era of rising racial hostility, inviting the listener to confront apathy, recognize God's ongoing work in the world, and discover how blackness – if we let it – can save us all.
If you would like to know more about Brown's book and live in the metro Atlanta area, she as well as her special guest rapper Lecrae will be speaking about her book as well as the topics of racial justice and racial reconciliation on Thursday, July 19 at 7 p.m. at the Jimmy Carter Library and Museum,  453 Freedom Pkwy NE, Atlanta, GA 30307. For tickets, click on eventbrite.com. And if you don't live in the metro Atlanta area and want to know more about I'm Still Here, she will be visiting other locations in the country as a part of her book tour.   
Any thoughts?