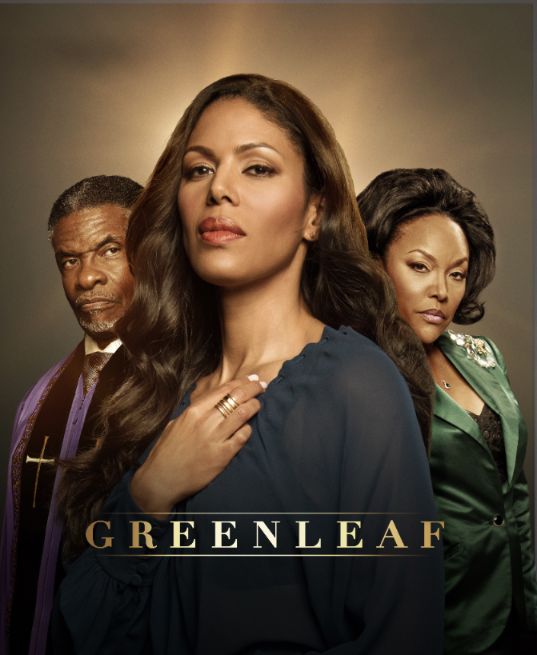 Hello World,
I promise you I'm not on the OWN "Greenleaf" payroll although I've dedicated several posts to "Greenleaf" since the show was announced some time ago! I really just enjoy the show! If you've never seen the show or you just want to be refreshed on what happened during its explosive Season 1 before season 2 kicks off on Wednesday, March 15 at 10 p.m. ET/PT, today is the day!  All 13 episodes of Season 1 of "Greenleaf" will air on OWN starting today, Feb. 19,  at 10am/9c! Also, you can catch up on the show's complete first season on Netflix beginning March 3!
Below is a quick video recap of Season 1!
And below is what is in store for Season 2!
The Greenleaf family tree will split at the root as Jacob (Lamman Rucker, "Why Did I Get Married?") ventures off to begin his new career with long-time rival church Triumph Ministries, breaking faith with his father, Bishop James Greenleaf (Emmy-winner Keith David, "Community") while his mother, Lady Mae Greenleaf (Golden Globe nominee and Emmy-winner Lynn Whitfield, "The Josephine Baker Story"), struggles with Jacob's decision to abandon the family. Meanwhile, after exposing her Uncle Mac's (GregAlan Williams, "The Accountant") crimes, but failing to bring him to justice, Grace "Gigi" Greenleaf (Merle Dandridge, "The Night Shift") finds herself intrigued with someone new, Darius Nash (guest star Rick Fox, "Dope"), a local journalist who's been closely following the ongoing threats plaguing the Greenleaf empire. Oprah Winfrey ("Selma") also returns in her guest starring role as Mavis McCready, the sister of Lady Mae Greenleaf and a close confidante to Grace Greenleaf.
Again, the first eight episodes of the new season will debut on Wednesday, March 15 at 10 p.m. ET/PT.  The remaining eight episodes of the series' second season will air in summer 2017.  "Greenleaf" premiered last June as the #1 series debut in OWN history and was 2016's #1 new cable series for women, averaging over three million viewers in Live+3 in its first season.
Any thoughts?