Hello World,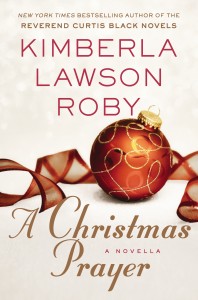 Although the Georgia warm weather may have you fooled, the countdown to Christmas has begun for many people…Even though we still have to celebrate Thanksgiving, it is a good time to plan for the Christmas gifts we will give to our family and friends…At the same time, there are some who would rather avoid the holiday altogether…New York Times bestselling author Kimberla Lawson Roby is back with a new book that would be a great Christmas gift for family and friends and addresses those who are not looking forward to the holiday…Presenting "A Christmas Prayer"
In A CHRISTMAS PRAYER, readers meet Alexis Fletcher, who hasn't had a merry Christmas in five years — not since her mother passed away. Every December she remembers the joy her mother brought to everyone during the holiday season and feels the pain of her absence, even more so now that she and her sister are barely speaking. More than anything, Alexis wishes her family could be whole again.
However, with her wedding fast approaching, Alexis might just be ready to make some holiday memories with a new family of her own. Alexis's fiancé, Chase Dupont, is everything she ever dreamed of. He's kind, handsome, completely supportive of Alexis's career and is CEO of a large company. But outside forces threaten to derail this happy couple from ever reaching the altar. As tensions rise, a dramatic event causes Alexis to question everything. Will fate give her what she needs to finally embrace the season that has brought her so much pain? Will Alexis finally have a happy holiday? Or will her Christmas prayer go unanswered?
"A Christmas Prayer" is the first Christmas novel in Roby's 21-book career, and one to which Roby — who hasn't fully celebrated Christmas since the passing of her mother — can relate.
About the Author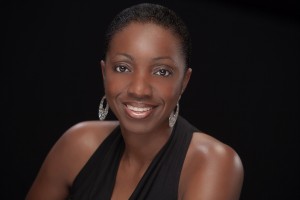 Kimberla Lawson Roby is the author of the acclaimed works "The Prodigal Son," "A House Divided," "The Perfect Marriage," "The Reverend's Wife," "Secret Obsession" (novella), "Love, Honor, and Betray," "Be Careful What You Pray For," "A Deep Dark Secret" (novella), "The Best of Everything," "Sin No More," "One in a Million" (novella), "Love and Lies,""Changing Faces," "The Best-Kept Secret," "Too Much of a Good Thing," "A Taste of Reality," "It's a Thin Line," "Casting the First Stone," "Here and Now" and "Behind Closed Doors." She lives with her husband in Illinois.
Visit the author online at kimroby.com.
Any thoughts?