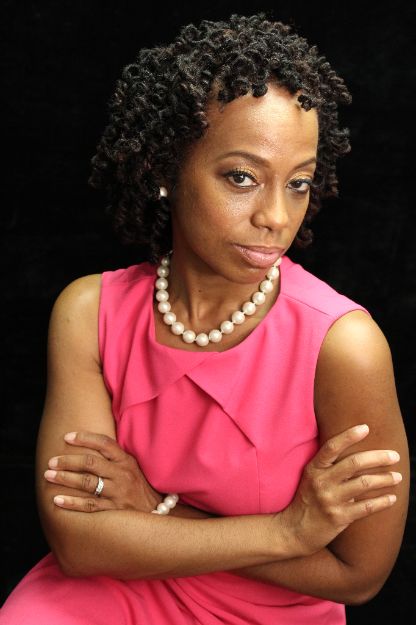 Hello World,
A year ago, I relaunched my blog with the intention of focusing on "blogging the cross section of faith, relationships and pop culture," my handy dandy tagline above! I've always wanted to be a celebrity journalist so I decided to hire myself AND I wanted to cover the important matters of faith in a mostly fun way. And in this first year after my blog relaunch, I did that.
My first very blog post on the day of my relaunch was interview with gospel music star Tamela Mann and her experience singing at the White House! Read Tamela Mann Shares About 'The Gospel Tradition: In Performance At The White House' & More: MY INTERVIEW…if you haven't had a chance to do so. I also interviewed Christian movie star Dayid Oyelowo in my blog post Actor David Oyelowo Captures Brian Nichols in Hostage Crisis Movie 'Captive': My Interview (With Audio) which was as a wonderful opportunity! I also wrote some scandalous posts such as Was It Wrong for 'Sunday Best' Winner Le'Andria Johnson to be Drunk Allegedly on Periscope? and Bishop Eddie Long Releases New Book 'The Untold Story' While Pastor Jamal Bryant Sidesteps Paternity Claim Today… as sometimes the situation call for that. But I've also delved into some series issues in blog posts such such as Jordan Davis's Mother Lucy McBath Stars in New Disney Documentary About Faith & Gun Control: My Interview (WITH AUDIO) or Mother & Daughter Survivors Treated for Breast Cancer One Year Apart, Inspired By Deceased Relative's Fight…And thankfully, my blog traffic has increased!
My page views have increased by 106.75 percent, and my users have increased by 117.86 percent! And yet, even as my numbers have increased I vacillate between satisfaction and discontent. Why? Because I cannot seem to stop playing the comparison game…smh…
My earliest remembrance of this destructive behavior in my life goes back to when I was about six years old. A single mother who worked nights lived next door to my family and me.  In neighborly kindness, I guess, the single mother's daughter, who shall go nameless, was allowed to stay over at our apartment each night. In the morning, her mother would come and get her. The girl was about a year younger than me and so we became fast friends.
But I quickly  noticed that this girl had things that I didn't have. She wore name name brand clothing for instance and had jewelry even. In my six-year-old mind, I deduced that the reason my parents didn't lavish name brand clothing and jewelry on me was that there was three of us and they couldn't afford to spend their money on such frivolities. And I also deduced that my friend's mama only had to cover two people, and that' s why her mama could spend that way. But I was still jealous…I would try to comfort myself by saying to myself, I bet she wishes she had a daddy and brothers like I do…And that sentiment would work for a while, but then I would find myself thinking of what she had and what I didn't have again. It got so bad that sometimes I would be up at night worrying about it all…Can you believe it? I was just six years old! That is sooo terrible…My friend slept in my room with me and that made it worse. Sometimes I would get up in the middle of the night and quietly open the door so the hallway light shone in the room and I would peer at a ring on her finger. I don't even remember what it looked like exactly, but I do remember it was sparkly and reminded me of one of my favorite fairytales – Cinderella.
Fast forward 30 plus years later and I still find myself dealing with this insidious habit. I remember when I was in 20s and I was making $10 a paycheck at my first journalism job. All of my friends were going on trips, getting fabulous apartments and starting investment clubs…With my meager earnings, I had to live at home, and the only trip I could afford was the trip to work and back. As far as investments were concerned, I tried to comfort myself with the knowledge that I was investing in my future by taking a job in my field and getting experience. But I was still seething on the inside…and sometimes the vitriol spilled out…My father gave me countless pep talks during this time…He assured me that "my time" was coming…And he reminded that I chose a field that often doesn't yield large earnings- at least at the beginning of your career, and I had to accept that or go into a different field. And he also told me that God had a purpose for my life and as long as I was in His will, I was where I needed to be.
Once I entered the blogging arena, I have found myself hating on other people's blogs or their careers. Here is what I think sometimes – Why her blog got all those comments? I'm a good writer too. Or why did she get a book deal when her topic is hackneyed at best?  I could write that story with one hand tied behind my back…Yes, it's gets really ugly in my mind sometimes…A friend wisely told me maybe one of the reasons why my blog doesn't get as many comments as others is because I am talking about religious topics and religion will never be as popular. That may be true, but one of my favorite blogs, a religious blog, got scads of comments…how come my blog doesn't? I swear I'm still six years old….
So by this time, I should be wrapping up now and telling you how I've overcome my haterism…I haven't…but sometimes, I have moments of clarity after I have whined about it to anyone who will listen…One particularly spiritual friend frequently states that I shouldn't compare my insides to someone else's outsides. What that means is that what someone has doesn't necessarily equate to happiness. Over the years I have learned that is true. Sometimes I've been told to pray for the person that I resent. I've found that if I pray for the person to get everything I want in my life, I often find that I don't feel as bad…And I recently discovered that some people want what I have. That makes me feel really good…I swear, I'm terrible, huh? And sometimes hate can be a good thing actually. Sometimes, it has propelled me to do things I wouldn't ordinarily do…For instance, I learned to be smart about my money and I've come a long way baby…And sometimes the answer is to stop thinking about myself and think of how I can help others…Self obsession is a trap for sure…prayer is a good tool too…
I will say this, and I'm thankful that God has given me this conviction: Whether 1, 10 or 10,000 people flock to my blog, each person is valuable. If God's angels are joyous about even sinner who comes to God, I'm thankful if even if only blog reader is encouraged or has fun in their faith in God or comes to know God through my words!
So happy blog relaunch anniversary to me, and I'll pray for you and you pray for me

Any thoughts?