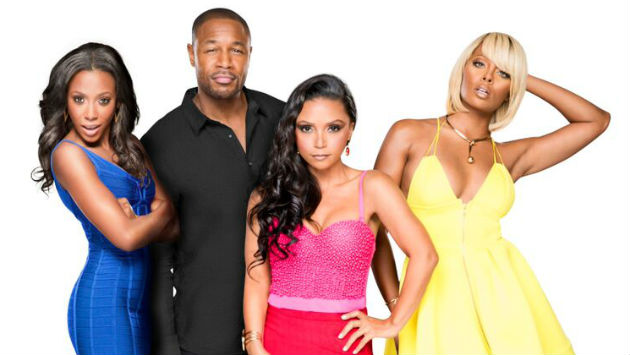 Hello World,
After a brief hiatus during January,  "Born Again Virgin" is back with new episodes! And in this episode, we get to meet Jenna's mama! It has been said if you want to know a woman's future, meet her mama! Jenna's mama is cuckoo crazy – which explains why Jenna is on the cuckoo for cocoa puffs spectrum herself. And that is why I decided to name this post "Mama Se, Mama Sa, Mama Coosa!" Remember Michael Jackson's song "Wanna Be Startin' Somethin?" He's all jammin' and then he breaks out into "Mama Se, Mama Sa, Mama Coosa," and you're like, "Whut? Is that his prayer language? Where did that come from?"
Well, when we first see Monica, Jenna's mama, she wanna be starting somethin' with the doorman of Jenna's building. She basically cusses the man out for asking to carry her bags, which Jenna gets to see as Donovan is showing her a video of the random crazy woman downstairs in the lobby…Unfortunately, that's no arbitrary crazy woman, that's Monica, Jenna's "Mama Se, Mama Sa, Mama Coosa!"
Just when Jenna thinks she is going to have a weekend free of writing deadlines, all the way from Colorado here come Monica,  who announces she is dying…(I'll get back to that in just a sec…So as a writer, I LIVE for weekends when I don't have any pending writing deadlines…but I digress….) The relationship between Monica and Jenna reminds me of the relationship between the free-spirited Freddie and her equally free-spirited mother Joni from "A Different World." Like Freddie, Jenna is biracial with a white mama and a black father. And the two also have very similar qualities. Monica refers to Jenna as the "ex-whore who is now celibate," but Jenna comes back with,"the nut doesn't fall far from the tree!" Monica precedes to praise Tara for being Tara and Jenna checks her mama again, reminding her that Tara is the product of a two-parent household. Rather than participate in the Monica v. Jenna madness, Tara and Kelly sequester themselves to Donovan's apartment to "help" him prepare for a trial. And speaking of two parents, Jenna then calls her father, who is glad his baby mama who he is divorced from is not bugging him for once. Jenna asks her father about her mother's health to which he responds, "She's not dying. She's dramatic. She's menopausal."
Yes, Monica believes that menopause is synonymous with death. Now that Jenna knows the real reason her mama is cutting up, she tries to get her to see the positive side of menopause – "Hooray. No more periods." Monica doesn't quite buy into Jenna's spin on menopause, but the two do make up – crazy recognizes crazy…
Also below are a few pics from the recent red carpet premiere for TV One's new shows "Here We Go Again" and "The Next :15" and the season 2 return of "Born Again Virgin."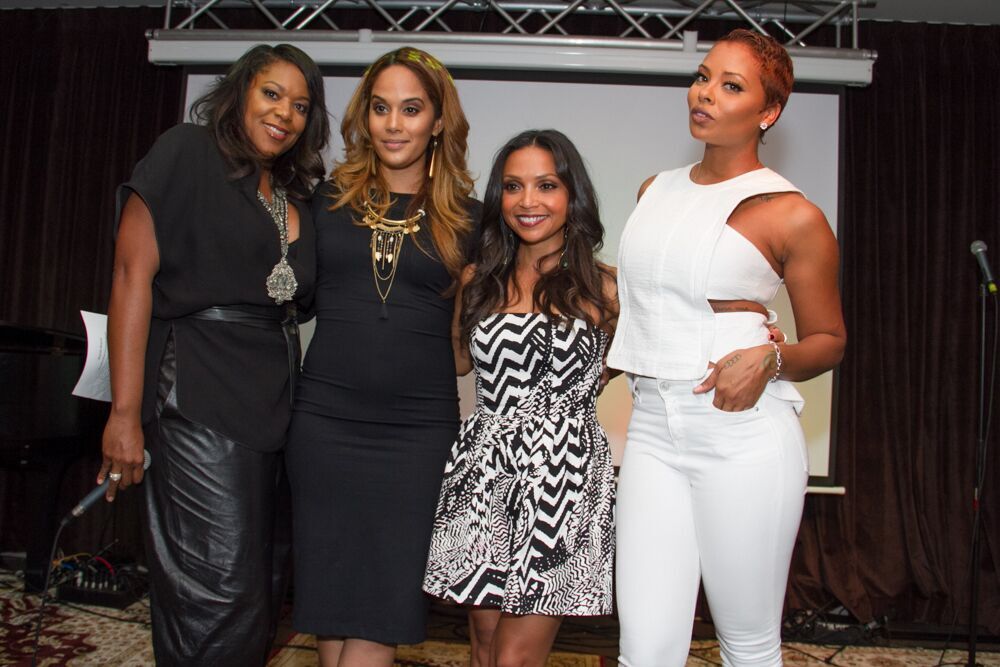 From left to right: D'Angela Proctor, Sr. Vice President of Original Programming and Production for TV One; Ranada Shepard, Creator of Born Again Virgin; Danielle Nicolet, who portrays Jenna and Eva Marcille, who portrays Tara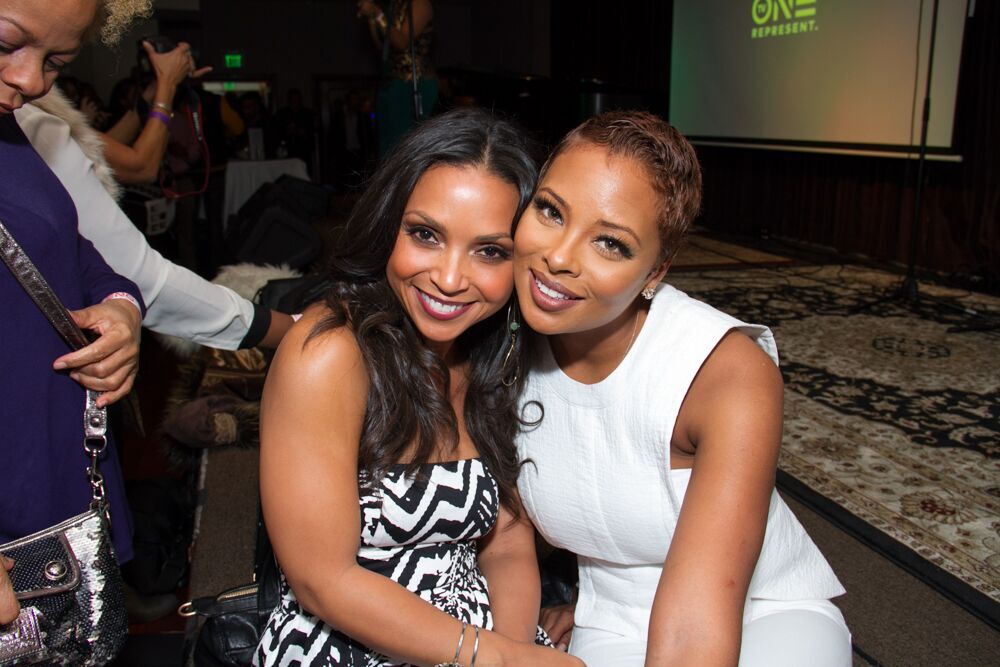 Danielle Nicolet  & Eva Marcille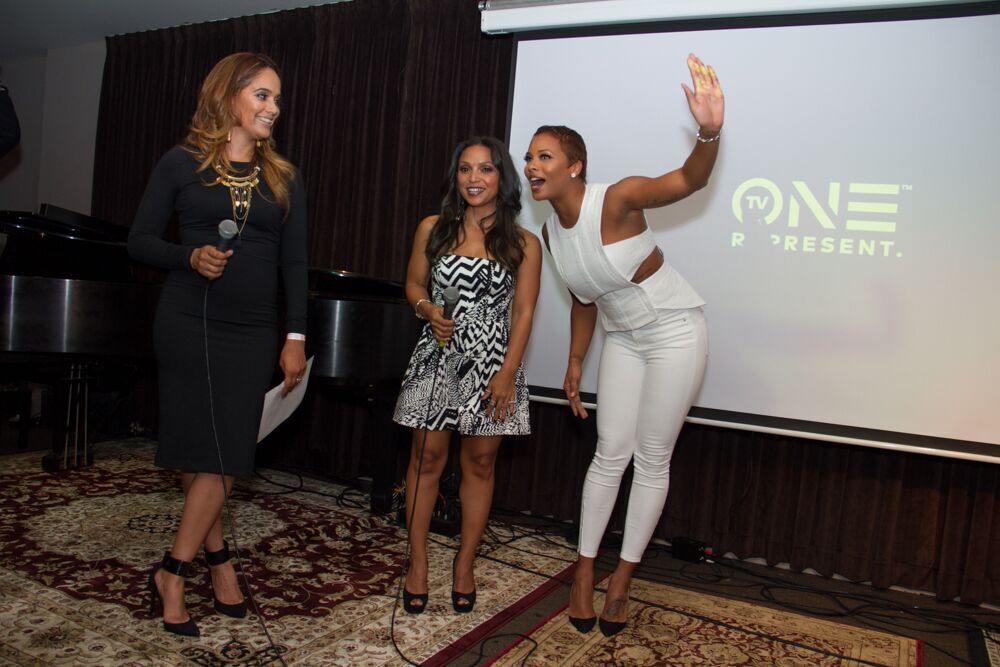 Ranada Shepard, Danielle Nicolet & Eva Marcille on stage…
Any thoughts?