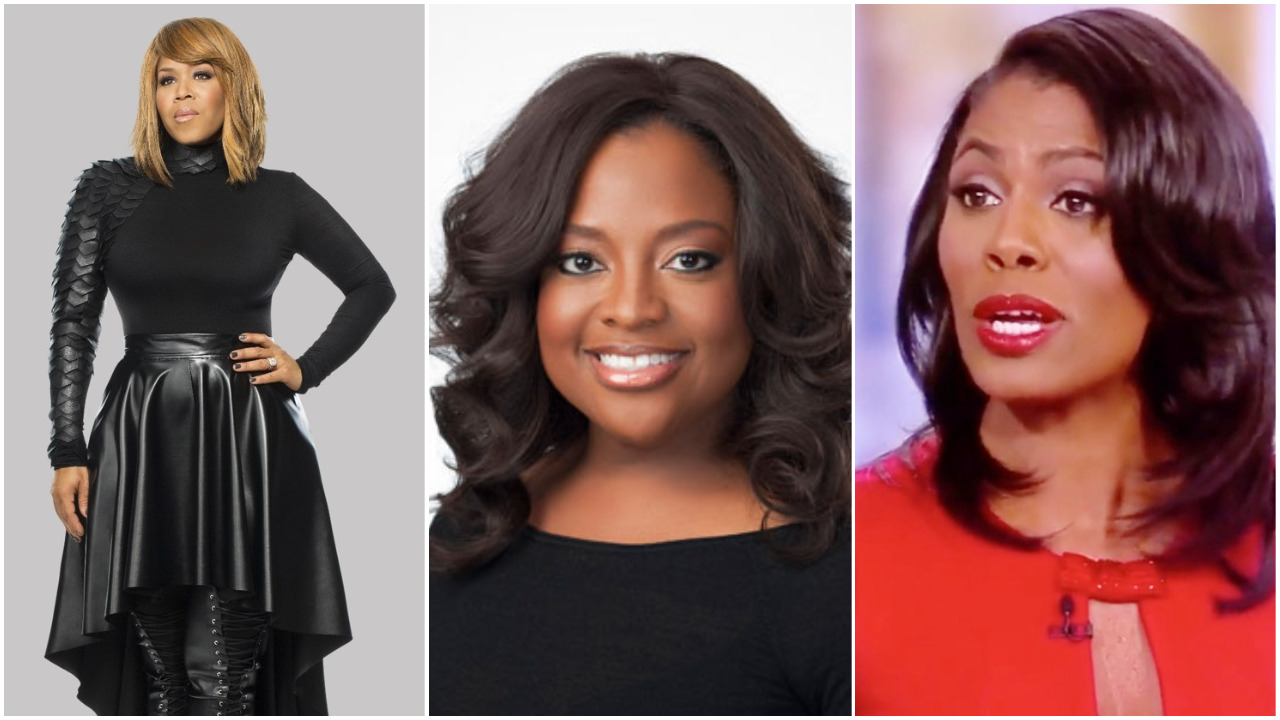 Hello World,
Here I am writing another post about Donald Trump which I didn't want to do except now he's President Donald Trump and attention must be paid…We are only just one week and some hours into his presidency and he continues to incite explosive reactions on either side. From raucous women's marches throughout the world the day after his inauguration to protests following his shocking Muslim immigration ban, the only thing that we can predict about his presidency is that it will be unpredictable. I readily admit that politics has not topped the list of my interests historically but in the wake of this historic election (as in the previous two presidential elections), I find myself engrossed in political discourse. And it seems that some of my favorite Christian celebrities are having a similar experience.
Tina Campbell of Mary Mary has received some criticism regarding on open letter she penned regarded her support of President Trump and shared on her Facebook page. Below are a few excerpts from the letter…
I understand that Mr. Donald Trump is our new president, not our God, so as a citizen I choose to have a sensible expectation of him, accompanied by much prayer for him, and a complete dependency on God to work through him, as well as the others that are in office, to secure the welfare of this nation. I choose to opt out of fear of the unknown but rather opt in to hopeful expectation because if God is for us nothing can successfully stand against us.

I believe that neither Mr. Donald Trump, nor any of us, are the sum of our mistakes, but instead, we are the sum of the potential and greatness that God, our creator, has deposited inside of us. I choose not to discredit that potential and greatness inside of Mr. Donald Trump simply because my previous perception of him has not been as great as the God who masterminded his existence.

I choose to believe in President Donald Trump. I choose to stand with him, and pray for him; because, as a follower of Jesus Christ and a firm believer in the Holy Bible, according to 1 Timothy 2:1-3, I have been commanded to: "The first thing I want you to do is pray every way you know how….. especially for rulers and their governments, to rule well…. This is the way our Savior God wants us to live." My prayer is that every person in this nation who has the unalienable right to choose their thoughts, their perspective, and their words, would make this same choice.

If you would like to read the entire letter, please see the link below…
I see nothing controversial about Tina's stance. Basically, she is saying that she willing to not judge his unfolding presidency (which although has already been volatile is still new) by her previous opinions of him. And she will also pray for him.
Just days before Trump was inaugurated, Sherri Shepherd shared with Hollywood Today that she is praying for him although she is scared about what will unfold in his presidency based on his past…Start at the at 1:14 mark…
I understand where Sherri is coming from…As a Christian, I believe in Romans 13:1 "Let everyone be subject to the governing authorities, for there is no authority except that which God has established. The authorities that exist have been established by God." So I believe that God is the reason that Donald Trump was elected president. And I also believe that all Christians should pray for him according to 1 Timothy 2:1-3. "Therefore I exhort first of all that supplications, prayers, intercessions, and giving of thanks be made for all men, for kings and all who are in authority, that we may lead a quiet and peaceable life in all godliness and reverence.  For this is good and acceptable in the sight of God our Savior."
And at the same time, I also believe Christians are ultimately and above all God's children and if we or other people, who are also God's children, are being mistreated, it is our duty resist the government. We see many examples of Christians resisting against the powers that be in the Bible as well. Check out Exodus 1-2 regarding when Moses was born or even  Matthew 2 when Jesus was born. And we all know that black people wouldn't be where we are today in America had we not resisted the government.
One black person and Christian celebrity who is wholehearted in her support of President Trump is former Apprentice star Omarosa Manigault, who has been named assistant to the president and director of communications for the Office of Public Liaison in the Trump administration. Maniguault, who is also an ordained minister, spoke about Trump when she was on "The View," where Sherri Shepherd was formerly a co-host, a few days ago. My favorite part of the interview was when she deflected a question about whether Trump will ever release his tax returns and introduced her fiancé  John Allen Newman, who is the pastor  of the Sanctuary at Mt. Calvary in Jacksonville, Florida.
Check out the video below…
Are you praying for President Trump or are you simply resisting his presidency?
Any thoughts?