Hello World,
I was one of millions of people the world over who watched Prince Harry & Meghan Markle get married on May 19, 2018. A wedding is one of my favorite occasions so a royal wedding upped the ante to royal proportions! In my glee, I even wrote a gushing blog post about the wedding "7 Reasons Why Prince Harry & Meghan Markle's Royal Wedding Was the Best Royal Wedding Ever!!!"
But the trouble is for Prince Harry & Meghan Markle is that since then, the world has not stopped watching Prince Harry & Megan Markle. And watching, unfortunately, is not all that has been done. There has been scrutinizing which in their case is watching with a sinister twist. This scrutiny has led to harsh headlines…Below is a small sampling of the fevered coverage…
"Getting up at 5am, bombarding aides with texts and her eyebrow-raising fashion: Palace insiders reveal how Hurricane Meghan is shaking up the Royals six months after the wedding."

"Danny Baker fired by BBC over royal baby chimp tweet"

"'A Complete and Utter Bombshell': Meghan Markle's "High Risk" Lawsuit Shocks the British Press"
It got to the point that Megan Markle was painfully transparent about how these headlines made her feel in this documentary about their recent trip to Africa…See below…
In that clip, it is clear to see that change was on the horizon and that change was announced last Wednesday. In what has become known as "Megxit," Prince Harry and Megan Markle announced in an Instagram post that they plan to "step back as senior members of the Royal Family and work to become financially independent, while continuing to fully support Her Majesty The Queen." Additionally, they "plan to balance [their] time between the United Kingdom and North America."
They also launched a new website sussexroyal.com which includes an updated media policy that in which they explain they will "no longer participate in the Royal Rota system." And they made sure to define this Royal Rota system:
The Royal Rota was established more than 40 years ago as a way of giving UK print and broadcast media exclusive inside access to the official engagements of members of the Royal Family.

Under this system, the rota, or pool, gives these British media representatives the opportunity to exclusively cover an event, on the understanding that they will share factual material obtained with other members of their sector who request it. The current system predates the dramatic transformation of news reporting in the digital age. The core group of UK outlets with Royal Rota access remain the predominant news source through which worldwide media organisations receive content on the official engagements of members of the Royal Family. These UK media outlets are: The Daily Express, The Daily Mail, The Daily Mirror, The Evening Standard, The Telegraph, The Times, The Sun.
On the same day that Princess Harry and Meghan Markle announced their redefined Royal stance, this is the headline The Daily Mail published…"Once Prince Harry was the life and soul of the party, so how did he go from a fun loving bloke… to Prince of Woke?"
Correct me if I'm wrong but there has been a racist tinge to some of The Daily Mail Headlines…Here's one from before they were married…"EXCLUSIVE: Harry's girl is (almost) straight outta Compton: Gang-scarred home of her mother revealed – so will he be dropping by for tea?"
From what I understand, the racist tinge to Meghan Markle coverage by the British tabloids is part of what has influenced Prince Harry and Meghan Markle to fight back… Here are two articles that explain this…
"Black Britons Know Why Meghan Markle Wants Out" by Afua Hirsch 
"As a woman of colour, I applaud Meghan for refusing to keep calm and carry on" by Natalie Morris
I'm so happy that this couple has taken charge of their family and is launching literally and figuratively into new territory. This principle is Biblical as it is plainly stated in Genesis, the very first chapter of the Bible…
 "Therefore shall a man leave his father and his mother, and shall cleave unto his wife: and they shall be one flesh." Genesis 2:24
And there are several examples of new couples taking charge of their family and launching into new territory…Below are two of the most dramatic examples of leaving and cleaving…
In Genesis 12, it is stated…"Now the 

Lord

had said unto Abram, Get thee out of thy country, and from thy kindred, and from thy father's house, unto a land that I will shew thee…And Abram took Sarai his wife, and Lot his brother's son, and all their substance that they had gathered, and the souls that they had gotten in Haran; and they went forth to go into the land of Canaan; and into the land of Canaan they came.
In Luke 2, it is stated…"And Joseph also went up from Galilee, out of the city of Nazareth, into Judaea, unto the city of David, which is called Bethlehem; (because he was of the house and lineage of David: To be taxed with Mary his espoused wife, being great with child. And so it was, that, while they were there, the days were accomplished that she should be delivered. And she brought forth her firstborn son, and wrapped him in swaddling clothes, and laid him in a manger; because there was no room for them in the inn."
I'm not saying that in every case that a new couple has live away from family (especially if finances prevent that), but boundaries of some sort have to be put in place so that emotionally a couple can create a new life as one. I don't think Prince Harry and Meghan Markle originally wanted to separate from the Royal Family in such a dramatic fashion, but I've often found that a breakdown is necessary for a breakthrough. And I believe that now, finally, Prince Harry and Meghan Markle can live happily ever after as royals are supposed to do…
And while this issue was brought on by many tears, I'm reasonably sure, I hope that some of these memes and commentary since Megxit have caused them to laugh…hopefully so, anyway…here are two that made me chuckle…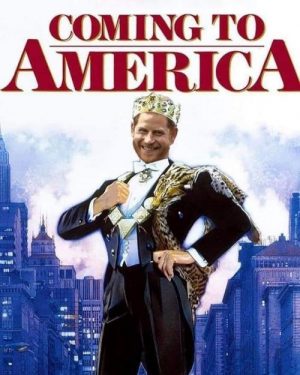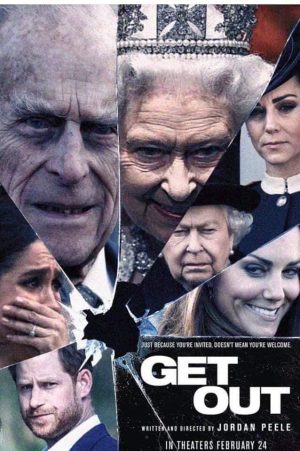 Reportedly, the entire Royal family will be meeting tomorrow with Meghan conference calling in from Canada (YES!) to discuss these recent developments…Let's hope Prince Harry and Meghan Markle stay strong on their new stance…
#Megxit…
Any thoughts?
Comments
comments