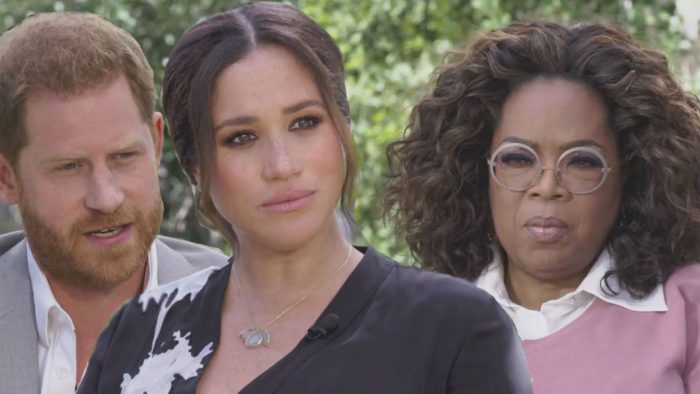 Hello World,
Were you among the 17. 1 million USA viewers who watched the Oprah interview with Prince Harry and Meghan Markle Sunday or the 11.3 million viewers in the UK on Monday?!!! I am a member of the former group.  I've been fascinated with Prince Harry & Meghan Markle's love story since before they were married. I think I have written about them at least three times on this blog. See those blog posts below:
After their interview with the queen of American television, none other than Oprah Winfrey, the fascination continues…I'm also deeply troubled by what was revealed…namely, the ugly racism that led to Meghan wanting to commit suicide and Prince Harry extricating himself from the monarchy to protect his wife and children – born and unborn. Here in the U.S., we're now having conversations about passing and colorism. While Meghan likely enjoyed some privileges as a lighter-skinned black woman in the US, her lighter skin seemingly did not afford those same privileges in the U.K.
In the U.K., they are having discussions about what it means to be royal and does race have anything to do with it. And to see the hysterical reaction to the interview such as the continued and weird vitriol that that Piers Morgan spews whenever Meghan Markle is mentioned, it's no wonder that Megxit was warranted. He should be leaving Good Morning Britain and his former co-host Alex Beresford was right to challenge his obsession with hating her…
See the exchange below…It's sooo crazy…
Piers Morgan just walked off the Good Morning Britain set (!!!) after co-presenter Alex Beresford defended Harry and Meghan and condemned Piers' treatment of them in yesterday's programming pic.twitter.com/mH75J8ND4O

— Chris Rickett (@chrisrickett) March 9, 2021
Even Christian media in the UK is in a tizzy about it all…Premier Christianity magazine has had to issue an apology for its initial response…See an excerpt below…
Yesterday evening, shortly before the Harry and Meghan interview aired, we published a blog on this page, entitled '5 reasons you shouldn't watch the Meghan and Harry interview'.

We have now removed this article and would like to unreservedly apologise for it, for the offence and hurt it has caused, and the damage it has done to the witness of Christians. We were wrong to publish it.

Although we initially only apologised for one phrase within the piece, we now understand the problems with the blog were far wider than one phrase. It was not a helpful piece of commentary, but instead has resulted in understandable anger and pain, especially for those who have experienced racism.

My own personal view on the Harry and Meghan interview can be read here: "7 lessons Christians can learn from Meghan and Harry's interview". While I know this cannot repair the damage already done, my hope is this new article will prove to be a much more helpful contribution to these issues than what was published before.

Read the rest on premierchristianity.com.
In the wake of this time period of racial reckoning that has spread across the pond, I thought I would share this article below…
"What Does the Bible Say about Interracial Marriage?" by Emma Danzey
In a time with a large number of questions in regard to racism, one might ask if it is ok for a man and a woman of different ethnicities to marry? What does the Bible say about interracial marriage? I recently was at a small gathering and a white woman who hosted the event was telling us her hardship when people basically asked her straight-up if she got pregnant before marriage when they noticed that her kids were not of the same skin tone. Her husband is from Africa, and she is from North Carolina.

What Defines Race?

No matter what a person believes on the matter of interracial marriage, I want to begin with the fact that we are all made in the image of God (Genesis 1:27). I chose to write this article because I love to research Scriptures on topics to gain understanding. I personally know and care for a variety of interracial married couples who love the Lord.  One of my dearest friends is an African American woman who is married to a Caucasian man. Another of my closest friends is Greek, and she is about to marry a man of Puerto Rican and Dominican descent. I tell her that they are going to have beautiful "Puerto-Greek-an" babies one day.

But let us not stop there. I am friends with a Caucasian woman married to an African American man. I also have a friend who is a Japanese woman married to a Caucasian man; they have three beautiful children and serve in ministry together. I know Romanians married to Americans, and a Pilipino woman married to a Southern man. Do they all experience hardships in different ways for their choice to marry one another? Yes. Would they have chosen a different path? No.

Read the rest on crosswalk.com.
Finally, what do you think about the Queen of the UK, Queen Elizabeth's response…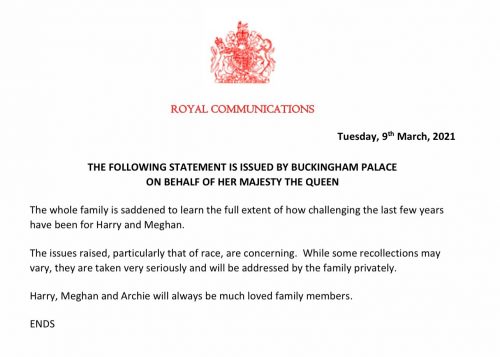 Any thoughts?
Comments
comments