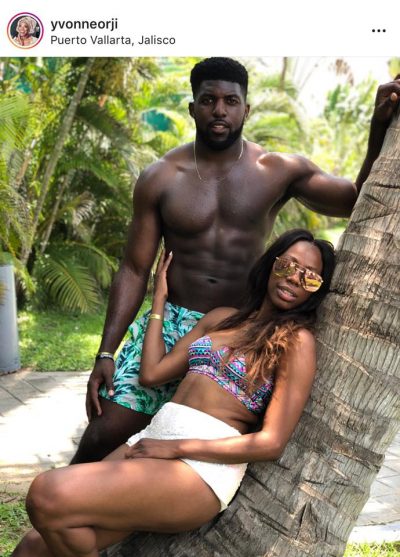 Hello World,
Yvonne Orji & Emmanuel Acho seem to be getting serious…
So almost a year ago, my interview with HBO "Insecure" actress Yvonne Orji, a devout Christian, was published for THE LOOKOUT. I interviewed her about her TEDx talk she gave about celibacy as she decided at 17 years old to be celibate due to her Christian faith and was still a virgin at 34 years old.
Below is what she said about her stance:
"From the time I was 17 until now that I'm 33 going on 34, I've seen too much. I've seen the hand of God over the years in my life, and this one thing that he asks of me. I mean he asks many things of us. But this one thing [virginity] that is a roadblock for so many people, he's been so faithful to me in the darkest of my days, it's no biggie."
You can read the entire article at: lookoutmag.com.
When I interviewed her, it seemed that she didn't have a boyfriend, but as of May, babay, according to Yvonne's Instragram page, her status has changed! Whoop, Whoop!
This is how she announced it….
Won't He do it? Yes, he did! God answered Yvonne's prayers and her faithfulness by sending her a man with the same name as His son! How special is that?! So who is Emmanuel Acho? He is a 27-year-old (yes, Yvonne's got a younger man) former Philadelphia Eagles' linebacker. A committed Christian, Emmanuel, who has bachelor's and master's degrees from the University of Texas at Austin, is currently an ESPN analyst. Although she is technically the artist in the relationship, he can also sing and play the piano! His father is from Nigeria and Yvonne is from Nigeria as well! Both have done charitable work in Africa. He wrote this about his experience in Nigeria:
Even though I'm proud of the work we did in Nigeria this summer, I know we left way too many patients unattended to. Our short stay there was not enough to treat all of the country's ill and afflicted. Living Hope Christian Ministries has set out to build a real clinic in the Isuikwuato, Nigeria that would cost roughly $2 million — and we're almost there. But unfortunately, when funds stop coming in, the building stops going up. We need a real clinic, we need a real staff and we need your help. In my profession, my goal is to hoist the Lombardi trophy, but in my everyday life, my goal is to save lives. To help us accomplish our goals, visit LivingHopeMinistries.us. Read about the rest of his experiences at theplayerstribune.com. 
He sounds like marriage material and from what Yvonne is posting on her Instagram right now, things look they are heating up!  I'm not sure if they are baecationing together, but as of now, according to social media, they are in Puerto Vallarta, Mexico!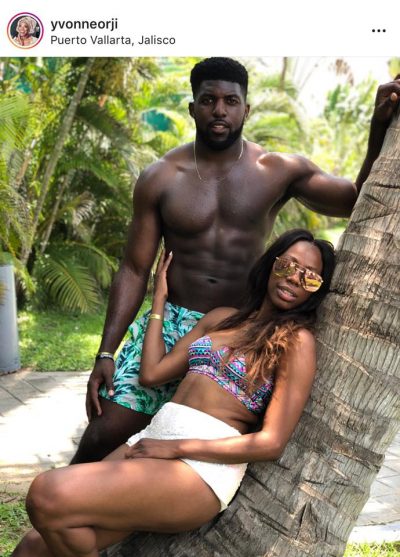 And this is what she said about praying for her new man:

Dear God,
May he have abs like David•
Skin like Sampson•
A smile like Joseph•
Fingernails like Solomon•
Eyebrows like John The Baptist &•
A heart (and finances) like yours•
In Jesus' Name•
Amen•
😂🙌🏾🙏🏾
#YallAskedForTheSpecificPrayer
#ThatWasntItButItWasClose
#HeGotMeAboutToStayInTheGym
#ButTheWayILoveCarbsTho😩😩
#HisAbsAreDisrespectful🙄🤬
So did God answer her prayers or what? From the looks of things, a marriage proposal may be on the way. And did you pray specific prayers about a mate? I did! Were they answered? Mine were!
Yvonne Orji and Emmanuel Acho seem like a perfectly matched couple! I can't wait for the Nigerian wedding!!!
Any thoughts?