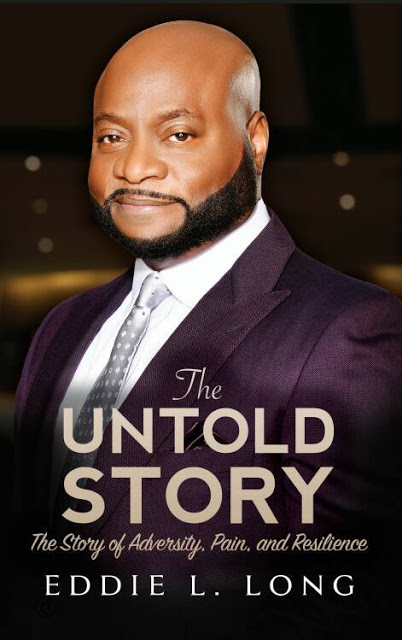 Hello World,
Wow! In just TWO more days, a New Year will dawn and 2016 will be in our past…One of the ways that I like to reflect on a year is to take a look at what made you come to this blog! Thank you for stopping by After the Altar Call and hopefully staying as a subscriber (THE SUBSCRIBE BUTTONS ARE TO THE RIGHT!)! So take a look below at your favorite blog posts of 2016!
Excerpt: Today is going to be an interesting Sunday morning in two churches, and I would give my May tithe to be in either New Birth Missionary Baptist Church in Lithonia, Georgia or Empowerment Temple Church in Baltimore, Maryland! Just kidding about my tithe! But seriously. According to Bishop Eddie L. Long's Facebook page, he will be selling limited copies of his book "The Untold Story – The Story of Adversity, Pain, and Resilience" exclusively after the church's two services! Can someone get out there to get me a copy? I couldn't even find this book on Amazon! Is Bishop Long going to address what really happened with those young men who accused him of sexual misconduct as their claims were settled out of court and why he settled? That's all people want to know at this point!
Excerpt: Rev. Dr. Raphael Warnock, senior pastor of Atlanta's Historic Ebenezer Baptist Church, the "spiritual home of The Rev. Dr. Martin Luther King, Jr." already created headlines when he proposed to Miss Ouleye Ndoye at the end of Watch Night Service at the church last month! Well, Rev. Dr. Warnock capitalized on another romantic occasion, marrying the former Miss Ndoye during a Valentine Day's wedding ceremony at the church last Sunday!
So I watched the video of the ceremony which came in at about 1 hour and 37 minutes. The wedding colors seem to be shades of lavender, purple and white as all of the flowers and decorations were in those colors. The wedding started off with a solo of Sweet Sweet Spirit which set the tone of the wedding. Also, there was a beautiful flute solo and a heartfelt solo rendition of Steve Wonder's Ribbon in the Sky. The music lasts for nearly 40 minutes as the mothers walk in together about the 38:09 mark of the video. I counted 10 bridesmaids and 9 groomsmen along with a ring bearer and two flower girls.
Excerpt: At long last, Women's Day has finally arrived! Lady Mae preaches on Proverbs 31:30. Lady Mae tells the women who are decked out in their Sunday best hats and flowery and flouncy dresses that while charm and beauty are weapons, fearing the Lord is the greatest strength a woman possesses. I want to know what First Ladies Lynn Whitfield, who plays Lady Mae, consulted because her First Lady mannerisms are flawless. She imparts Scripture like she is truly the helpmate of a man who has made his living in the Gospel. She explains that the Hebrew word for fear doesn't mean "cowering" but rather it means awe! While rubbing her belly, she explains that Mary the mother of Jesus was filled with awe about how God's plan to save the world came through a woman. Then she acknowledged that Calvary was at a crossroads and said that the only way forward for the church is in the footsteps of a virtuous woman!
Excerpt: At church on Sunday, Lady Mae, who is happy to see Jacob and his wife smiling and happy together, tells him that Grace will not be able to get the upper hand although she is preaching. She says, "Let not your heart be troubled. Believe in God and believe in me." So that is a Bible verse: John 14:1 and refers to Jesus, but it seems that Lady Mae was referring to herself…So obviously, she has got a scheme planned. Her husband may be the head, but she is the neck which is how she was able to get Deaconess Connie Sykes back on as the head of the deacon board in this episode after the new head of the deacon board would not approve of the purchase of a new plane that the Bishop plans to buy…
Excerpt: After a long day at Calvary and the "Memphis Man of the Year" event, Mac returns home to see the young girl in the lobby. Apparently, she does not feel comfortable going to her place. This really grown man invites the young, forlorn, girl up to his place. Mac fixes himself some whiskey and gives the girl a non-alcoholic beverage initially. Mac tells her that he was once a disillusioned young person himself and even tried to commit suicide at 12 years old after his mother died on some train tracks. She was crossing the tracks in front of a train that was stopped, but she didn't see the other train coming. Obviously, the title of this episode has to do with that incident.
Excerpt: Then he walks over to her at which some woman in the congregation says, "Uh oh, Pastor?" And then many members of the congregation armed with cell phones vacate the pews, furiously corralling themselves around the pastor and his special guest like he is a football player about to score a touchdown! (I saw "Concussion" last night so football motifs are on the brain. A must-see movie by the way!) He responds with, "Why y'all carrying on like this?" in the midst of the commotion. And the same woman it seems yells, "Go head pastor! Work it pastor!" "Can I talk?" says the Ebenezer Baptist Church pastor finally before beginning his proposal.
Excerpt: Grace does the walk of shame the next day back up to the Greenleaf mansion as Noah lives on the property and hope that no one notices. Unfortunately, her archenemy Lady Mae is up and confronts her with the words, "You look like you've been rolled hard and put away wet." And that's a GREAT line OWN! I will have to remember that line…She also says, "You won't be satisfied until you've burned this place to the ground."
Excerpt: When I wrote the blog post "Was It Wrong for 'Sunday Best' Winner Le'Andria Johnson to be Drunk Allegedly on Periscope?" back in September, I had no idea she was a pastor of a church or that she would featured on the Preachers of Atlanta which premieres TONIGHT! I thought the name of her church I.P.C. (Imperfect People Changing) Ministries was simply the name of her ministry organization. Now that I know she is a pastor, I still think her being allegedly drunk on Periscope was bad judgment as I noted in my original post and now that I know she is a pastor, I feel even more strongly about this because James 3:1 is true. That being said, I appreciate her "keeping it real" attitude, but as we all know, keeping it real can go wrong real fast…
Excerpt: Ralph, who currently has a reoccurring role CBS' hit drama "Criminal Minds," has found new success with her production company, Island Girl Productions, writing, directing and producing her award-winning film short "Secrets", which will be showcased at Delta Sigma Theta International Film Festival. "The Delta Sigma Theta International Film Festival was created to support Delta's global initiatives and to promote cross-cultural awareness within the Atlanta community.  Another very special component of the event is to give filmmakers interested in cross-cultural stories a forum to exhibit their best work. The evening promises to be enlightening, engaging, and enjoyable," stated Andrea L. Morgan, chair of the chapter's International Awareness and Involvement Committee.
Excerpt: Parker, author of The Chick in Charge, is extremely transparent about her humble beginnings. "My parents were sharecroppers," she recalls. "We lived in a shack in rural Mississippi. It's those small beginnings that help me appreciate everything I have now." The pioneer runs a multi-million-dollar security firm with multiple offices in the United States and Africa.  Parker, and her team of nearly 300 employees, have secured major events such as the Super Bowl, NBA All-Star Game, PGA Tours, Trumpet Awards and the commencement speech given by President Barack Obama at Morehouse College.
See you in 2017!
Any thoughts?