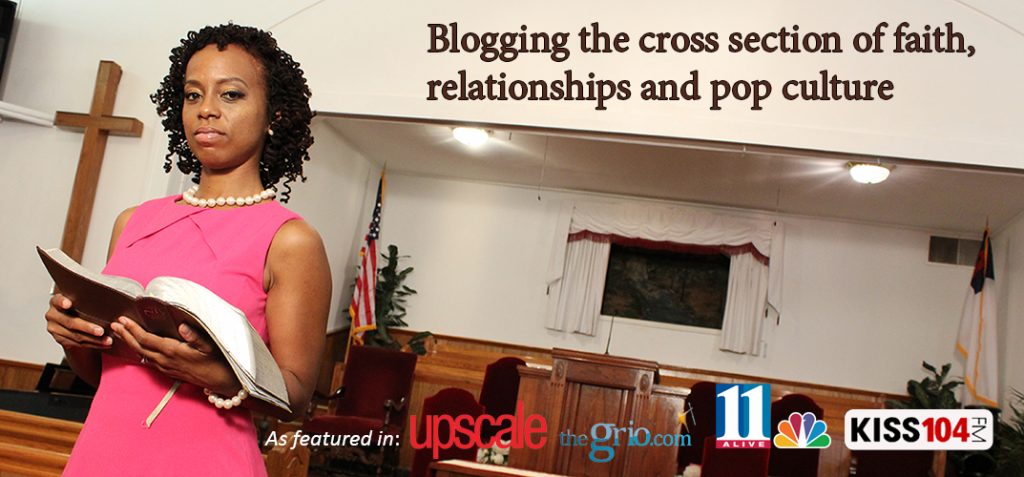 Hello World,
In just one measly day (although a lot can happen in a day), 2015 will be a part of our past, and 2016 will be our present and future! I don't know about you, but it is only when I truly contemplate all the days of the year from January through December that I realize that so much has been packed into 365 days! This year has been a momentous one for my humble corner of the World Wide Web that I affectionately refer to as After the Altar Call. If you please, let's take a retrospective look at what God has done here!
January 2015 – I always bring in the New Year in church because it is where I get guidance for the year! During this year's Watch Night Service, the pastor focused on Hebrews 13: 5-6. Let your conversation be without covetousness; and be content with such things as ye have: for he hath said, I will never leave thee, nor forsake thee. So that we may boldly say, The Lord is my helper, and I will not fear what man shall do unto me. I wasn't sure what these verses meant for me which you can read about in "Two Signs Your New Year May Not Be Off to the Best Start…"But now that the year is nearly over, I do understand what God is saying to me through those verses. Here are some of my insights for me: 1. Don't be jealous of other people and what they have going on because the Lord controls your destiny as He does for everyone else. He has placed you where you are supposed to be and rejoice for that! 2. So much emphasis is placed on networking and building the right relationships. While those skills are important, the most powerful relationship you can have is the one you have with Jesus because He can open doors that no one can shut!
February 2015 – I've always wanted to attend a celebrity awards show so this year I decided to do just that. Although I attended the 23rd Annual Trumpet Awards Ceremony in January, I didn't write my post "My Red Carpet Coverage of the 2015 Trumpet Awards/Watch It on TV One THIS Saturday…"until February when the show aired on TV One. And not only did I attend, I decided to be red carpet ready as well! There I am on the red carpet!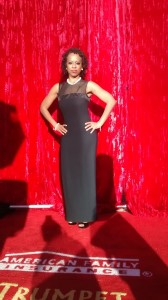 March 2015 – I was blessed to interview Atlanta's First Black Lady Ms. Bunnie Jackson-Ransom, president and CEO of firstClass, Inc., a full-service public relations and marketing firm, about her book Getting The Word Out: How To Market Your Ministry: Communication Tools & Tactics You Need For Evangelism in  "Atlanta's First Black First Lady Pens New Church for Churches…"
April 2015 – I started recapping Mary Mary's reality show in March, but I did the majority of my recaps in April. Here is one of my favorite recaps of the show -"Is Tina Testifying Too Much? : Mary Mary Season 4, Episode 5 Recap…"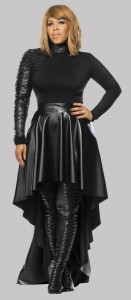 May 2015 – When I began recapping  Mary Mary's reality show in March, I had no idea that I would be able to interview Tina Campbell, and what an interview it was! Check out "Mitchell Solarek is NOT Tina Campbell's Manager & More: My Interview With Mary Mary's Tina Campbell!"
June 2015 – This month was HUGE for this blog as I relaunched it as I decided to mainly focus on "blogging the cross section of faith, relationships and pop culture!" (Yes, that is my new tagline 🙂 See above!) I took head shots for the blog, rewrote my bio and updated my theme ! I've always wanted to be a celebrity/lifestyle journalist (from a faith perspective which came later) so I hired myself 🙂 ) My first post once I relaunched my blog was "Tamela Mann Shares About 'The Gospel Tradition: In Performance At The White House' & More: MY INTERVIEW…"
July 2015 – So when I was in college, I used to bump (that means play) certain artists and groups on Boombox and my Walkman (Wow, that was back in the day) in my door room and out and about over and over again. One of those groups was SWV (Sisters With Voices)! That is why I was so excited to interview Coko of SWV in the blog post "SWV's Coko Talks About Her New Radio Show, Girl Group & How She & Her Hubby Maintain Their Weight Loss."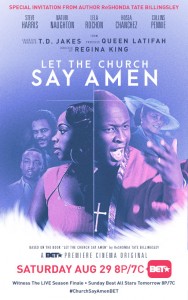 August 2015 – It is always encouraging to see other authors do well because being a writer in today's times can be very discouraging! This month best-selling author ReShonda Tate Billingsley realized a dream come true as her book "Let The Church Say Amen" became a BET movie, which I live tweeted! Check out my interview with her about how her book became a movie in The Making of the BET Movie & ReShonda Tate Billingsley's "Let The Church Say Amen!"

September 2015 – As I said, I love my celebrities, but I have special love for Christian celebrities! It was definitely one of the highlights of the year to be able to interview David Oyelowo about his movie "Captive." Check out the interview in "Actor David Oyelowo Captures Brian Nichols in Hostage Crisis Movie 'Captive': My Interview (With Audio)." His repertoire is very impressive as he has been in "Selma" as Dr. Martin Luther King Jr., "The Butler" and "The Help!"
October 2015 – My new interview series "Resilience & the Bible" was launched this month. In this interview series, I hope to demonstrate how Scriptures can be used to bounce back from the trials we all have to go through from time to time. My first interview as "Resilience & the Bible: How to Use Scriptures to Bounce Back From – Rebellious Teenagers."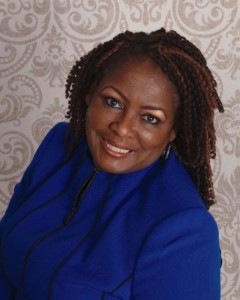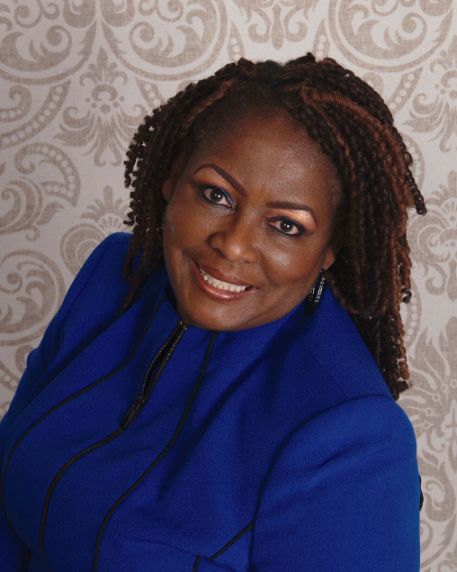 November 2015 – My favorite post of this month was "How Do You Deal With Beggars on the Street Asking for Money?" Honestly, I'm still dealing with this issue. Pray for me…
December 2015 – It was a blessing to write this post "Interdenominational Theological Center Triumphant After Accreditation Scare, Honors Civil Rights Icons at Global Transformers Gala (PHOTOS included)."
Other highlights of 2015: Being featured on The Atlanta Journal Constitution website – ajc.com and becoming a blogger for BibleGateway!
God has truly blessed this blog! May 2016 be a blessing to you! God bless you…
Any thoughts?
Comments
comments