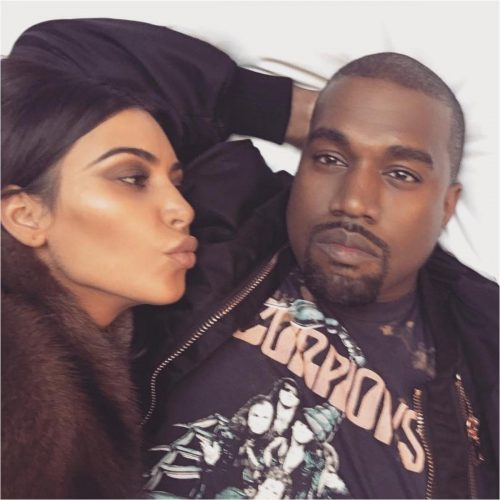 Hello World,
A week ago the world over was celebrating love as it was Valentine's Day, but as you know, things can can change in an instant in God's world.
Sadly, Kim Kardashian has officially called it quits from her soon-to-be-ex-hubby, Kanye West, who was most recently named "Billboard's Top Gospel Artist of 2020. I can bet that he will be listening to some gospel music in the very near future if he's not already. Nothing like some good ole gospel music when you're going through. Below are a few details about the divorce, according to Page Six.
Kim Kardashian has filed for divorce from Kanye West after seven years of marriage Page Six can confirm.

Kardashian's well-known divorce lawyer Laura Wasser filed the papers on Friday.

We exclusively revealed in January that Kardashian, 40 and West, 41, were headed for a split.

"Kim got Kanye to go up there [Wyoming] so they could live separate lives and quietly get things sorted out to separate and divorce. She's done," a source told us at the time.

While West was photographed this week still wearing his wedding band, separate photos of Kardashian indicated that she had already started going without hers.

Per TMZ, Kardashian has filed for joint legal and physical custody of the couple's four children: daughters North, 7, and Chicago, 3, and sons Saint, 5, and Psalm, who turns 2 in May. The outlet quotes sources who say Kanye has accepted the custody arrangement and that the pair are committed to co-parenting.

The couple have a prenuptial agreement in place, and TMZ's sources add that neither is interested in contesting it, saying that Kanye and Kim have already begun to settle property issues.

The prenup guarantees Kim $1 million for every year of marriage, according to previous reports, though the couple's respective net worths have skyrocketed since it was drafted. The prenup reportedly states that "Money [Kim] earns from … the Kardashian clothing line and promotional appearances, will be considered her separate and sole income," and that whatever she makes from "Keeping Up With the Kardashians" is hers to keep as well.

Read the rest HERE.
Speaking of millions, billed as "The Millionaire Maker," Kris Jenner, who is an ordained minister, is a special guest speaker for the TMRWLive! to be held on March 24-25, 2021. Below is more information about the conference.
TMRWLive! was created exclusively for the faith-driven businesswoman who seeks both purpose alignment and millions in revenue. It is for the woman who refuses to compromise her faith for success – for the woman whose ambition is calling her out from among everything that's familiar to her.
The TMRWLive! virtual experience is a one-of-a-kind, online event that grants you access to next level business strategy, a curated community of progressive entrepreneurs, and resources that will be catalysts to expanding your global reach, impact, and influence. This two-day accelerator event uniquely fuses time-tested, faith-based principles with sound business strategies creating a formula to consistently produce abundance in your business.
Below is more information about Kris Jenner:
Kris Jenner, entrepreneur, New York Times best-selling author and creator, executive producer, and star of the award-winning reality series, Keeping Up with the Kardashians, will join TMRWLIVE! for an up close and personal conversation about achieving multi-million dollar success and building billion-dollar brands.
CEO of Jenner Communications, Kris Jenner is widely known for managing the careers of her six children: Kourtney, Kim, Khloé, Rob, Kendall, and Kylie. She is an instrumental and guiding force behind all their successful family brands, including Kylie Cosmetics, Kylie Skin, KKW Beauty, SKIMS, Good American, the Kendall+Kylie collection, POOSH, Halfway Dead and Arthur George.
The conference includes an impressive slate of other speakers including but not limited to: Sarah Jakes-Roberts, co-pastor of The Potter's at One LA and The Potter's House Denver; Janice Bryant Howroyd, who is billed as the first black woman to build a billion-dollar business and Lola Tomorrow, former White House Associate, multi-million dollar event planner, and creator of the TMRWLIVE! Virtual Experience.
For more information about the conference and its offerings and how to register, click HERE.
Comments
comments