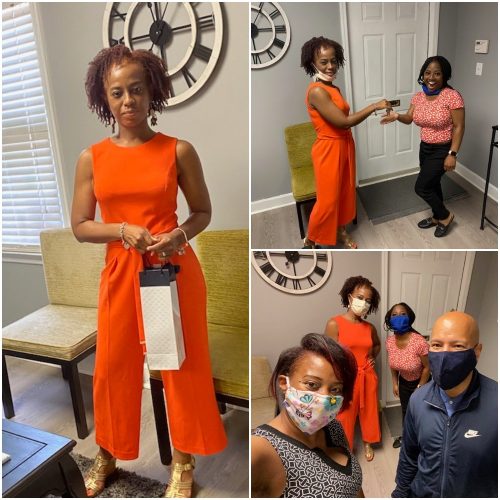 Hello World,
With Thanksgiving coming up this week, this post is inspired by a post I saw on Facebook some weeks ago when the person who posted wrote that despite all that has unfolded in this devastating year, there are still some things to be thankful for in 2020. And the person encouraged everyone to comment on how they've still been blessed despite it all. I was among those who posted. I only shared one thing on that post, but I have seven to share with you, my dear readers.
1. Although I still wear contacts during the day and glasses at night, as of this year, I have been restored to 20/20 vision! In fact, I wrote a post about it earlier this year. Below is an excerpt of Seven Scriptures to Provide Insight to the Coronavirus Crisis (ODE to 20/20 Vision)
By now you must know that any vision board someone created for 2020 has been totally wrecked. I haven't had 20/20 vision since before I was in the third grade when I started wearing glasses, but I was among those who decreed and declared that 2020 would be my Year of Perfect Vision. When this Coronavirus Crisis started a month ago or so, I thought my resolution to have 20/20 vision was misguided. But a month later, I see the Good Shepherd is faithful and guiding me (and all y'all)  into perfect vision after all — even if it wasn't what I thought I saw at the dawn of this New Year. As my hubby shared with me, I do believe individually we will have personal insights, and that there are some collective insights that all of us will share. Read the rest HERE. 
2. Precious family members have been spared of the worst of COVID-19!!! Although I've had family members who have suffered from COVID-19 with one even being hospitalized for several days, no family members that I'm aware of, even my elders, have been casualties of coronavirus. This is a sickness you don't want to experience even if death is not the end result, but I thank God He has seen fit to spare the lives of my family as of now.
3. My hubby and I have continued to work. Many people have lost their jobs due to COVID-19, but thankfully, my husband and I still have the financial resources to take care of our two-person household. My husband works in healthcare so you would automatically think that designation translates into job security, but many people in healthcare have seen their income adversely affected. For example, I only recently saw the dentist a few weeks ago after having rescheduled an earlier appointment. From what I've read, many are still putting off seeing doctors for appointments unrelated to coronavirus for fear they will be exposed while at the doctor's office.
4. Although I have lost a vital-in-more-way-than-one income opportunity, I have pivoted. Y'all Jamaicans have more than job and I'm no exception. I've been teaching group fitness classes twice a week at L.A. Fitness for more than a decade. It was one of my side hustles. But that ended in March. Although I can go back if I like, I don't feel comfortable at a gym right now. I don't know about you, but I'm huffing and puffing at the gym as a rule. There is no way that I see avoiding an airborne illness at the gym. That being said, although I miss my class, I've been able to keep up my workouts at home and in a nearby park. It's not the same, but it will do. Most of all, I thank God for the continued health and strength that I enjoy that enables me to workout!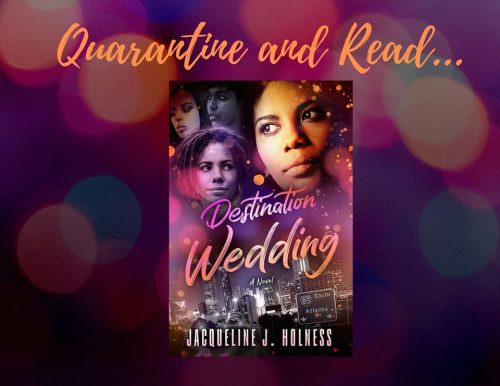 5. I've been able to continue to promote the release of my debut novel  Destination Wedding.  I was just getting into the groove of promoting Destination Wedding when the world shut down. (Have you bought your copy?) Thankfully, as my novel was released in December 2019, I was able to have a book release party at Auburn Avenue Research Library, host a book signing at a local bookstore (Nubian Bookstore) and attend a book club meeting where Destination Wedding was featured before the pandemic was announced. But with the pandemic announcement, many of the events that I was planning had to be reworked or cancelled altogether so I was worried about how I would promote Destination Wedding going forward. Although I still believe that the pandemic had a negative impact on some of my promotion efforts, one benefit of the pandemic was that I was able to meet with several book clubs via Zoom. I'm not sure if I would have been able to do so otherwise. Additionally, I was able to participate in other online events that I may have not have had access to otherwise.
6. I sold my first home during a pandemic! Y'all, when I was 28 years old and a brand new reporter for a small newspaper, God blessed me to buy a townhome although I was making practically $10 a paycheck! I experienced many single girl shenanigans and grew up as a grown woman there. But as I haven't lived there in a few years now as a married woman, I was grateful to God to be able to pay the mortgage month after month while no longer wanting that debt. At the beginning of the year, I met a realtor Dionne Sanford,  of EXP Realty, who also renovates properties. She told me that if I spent money on renovation, I would get that money back and more in sales. I didn't want to spend the money and when the pandemic hit, I wondered how I would recoup it since real estate agents including my agent weren't showing properties in person. But God did as He always does: Showed Up and Showed Out. I sold the property to a young lady who reminded me of myself when I first received the keys to my first adult home. See my pictures from that day above!
7. The Jehovah's Witnesses have stopped coming by. I apologize to anyone who may be offended, but hubby and I will never be Jehovah's Witnesses. And even though we have told them this in so many words and have not answered the door sometimes, they have continued to come by our house for some reason. But since this pandemic hit, we haven't seen them at all…LOL…But I have received two letters from them I must say. I will give them this: they are persistent…
And I have other reasons to be thankful in 2020, but I will stop now to ask you:
What are you thankful for in 2020? Leave a comment and let me know!!!
Any thoughts?