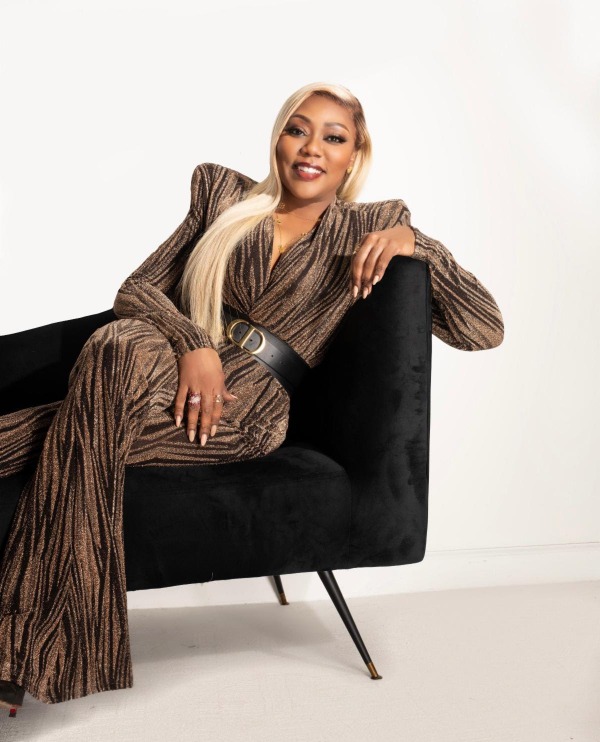 Hello World,
After all of the drama with LaTocha Scott of Xscape in 2022, it seems that LaTocha is doing a new thing in 2023.
Below is the official announcement!
Motown Gospel (a division of Capitol CMG/Capitol and Universal Music Group) announces the signing of award-winning artist LaTocha to an exclusive license agreement via her own label, Made Girl Music. A multi-hyphenate force in the music industry, LaTocha is best known as a member of the multi-platinum-selling R&B group Xscape, providing leads on some of the group's biggest songs, including "Who Can I Run To" and "The Arms of the One Who Loves You."
"It has always been a passion of mine to do inspirational music," says LaTocha. "It has been my foundation, and that is very evident, even when I sing R&B music. I can't escape that."
For the powerhouse songstress, the interplay of music and faith began at Mt. Olive Church of God in Holiness, in her hometown of College Park, GA. She leaned on that foundation even as she became a household name in one of the biggest girl groups in R&B history.
"A hallmark of LaTocha's successful career has been her love for gospel music and her strong personal connection to the Black church," shares Monica Coates, Co-Executive Director, Motown Gospel. "I am excited for her fans—long-standing and new—to finally have a body of work that reflects those areas of her passion."
Adds EJ Gaines, Co-Executive Director of Motown Gospel: "LaTocha has one of the most recognized voices in R&B, but she also has staying power and manages to maintain relevance in a marketplace that doesn't always allow for that. I can't wait for her fans to hear what she's been working on."
LaTocha is readying her debut inspirational project, slated for release this year. Fans can stay connected with LaTocha via her social media channels– @iAmLaTocha on Instagram, TikTok, Twitter and Facebook.
I must admit that I'm always a bit skeptical of artists in other genres "going gospel." I'm not saying that just because you're  known for one style of music that you cannot explore other genres of music, after all a true artist is an adventurer by nature. But I wonder sometimes if some artists are just trying to garner more of an audience because the gospel music audience is a huge one. But I will give LaTocha, who does have a voice made for gospel music, the benefit of the doubt even after all of the drama from 2022, which could have likely been manufactured for Xscape's reality show Xscape Still Kickin' It anyway. And furthermore, if her fellow Xscape member Kandi Burruss can release "Stay Prayed Up" with Marvin Sapp, LaTocha can go gospel as well…
What say you?
Any thoughts?