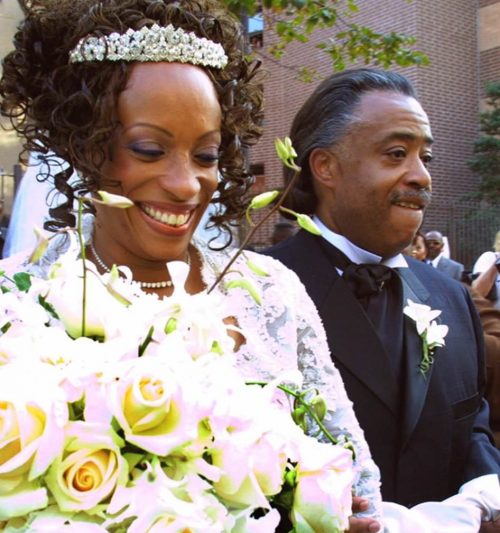 Hello World,
In other divorce news, so apparently Rev. Al has filed for divorce…I wasn't aware he was married…And I almost remember hearing that he had a girlfriend a while back (actually I'm right about that…see below) …I don't know…don't get me to lying…The details are below courtesy of the New York Post…
The Rev. Al Sharpton filed for divorce from his wife whom he's been separated from for over 15 years.

The 66-year-old civil rights activist filed for a contested divorce in Manhattan Supreme Court on Thursday, court records show. (Oh…she must have contested this because he has a whole girlfriend…)

National Action Network founder and president and Kathy Jordan Sharpton had been married for 24 years prior to their 2004 split. They had daughters Dominique and Ashley together.

The MSNBC host has frequently been spotted with his girlfriend Aisha McShaw at his East 65th Street condo.

Read the rest HERE. 
I know Rev. Al has been separated from some years, but is it appropriate to have a girlfriend or boyfriend if you're still married? What say you?
Any thoughts?