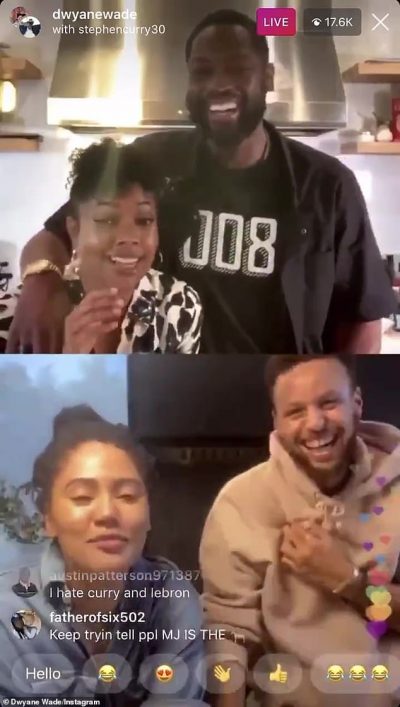 Hello World,
According to the Jasmine Brand, Gabrielle Union, who is married to retired basketball player Dwyane Wade, once advised Christian couple Steph Curry of the Golden State Warriors  & his wife Ayesha to break up and have sex with other people! Gabrielle revealed she gave this explosive and frankly bad advice during the funny Instagram conversation she and Dwyane recently had with the Currys, who have been married since they were in their early 20s.
See the snippet of the convo below:
#GabrielleUnion recalls the relationship advice she gave Ayesha & #StephCurry 😂 pic.twitter.com/g6s0xeMzrH

— theJasmineBRAND (@thejasminebrand) April 26, 2020
To read the whole story, click HERE.
But Gabrielle also complimented the Currys on their faith. See the statement below:
"Literally, there are very few people I have met who have been consistent. I mean, sh*t, I've known you guys for well over a decade. And there's a lot of people who talk about faith, and there's a lot of people who talk about moving the culture forward but something isn't real somewhere, right? When people are like, 'Are they real?' And I'm like, 'Yes. They're some of the only people I've met who have been consistent from the first time I saw them to every time I speak to you guys…me and Ayesha just text each other [with] encouragement randomly. Like, 'Girl, keep your head up. You got this.' And…I wish people understood that it is possible to be people of faith…"
Kudos to the Currys for sticking together AND being an example of faith within the basketball community and the world!
Any thoughts?