Hello World,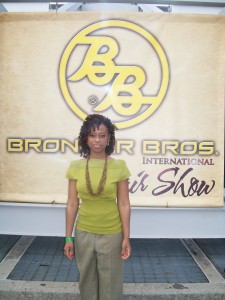 Wow, in just THREE DAYS, a New Year will be here! To me it is no coincidence that the New Year follows our celebration of the birth of Jesus. Once we discover and rediscover our Savior, life can begin anew…and so that is where we are three days before 2012 commences…
As has become my custom, I like to take the time to reflect on my year here on After the Altar Call and remind me and you of my favorite posts for every month of the year…So if you have a few minutes, take this journey with me…
January 2011 – Remember our snowstorm earlier this year?! We in the A were hemmed up for nearly a week!!! I wonder what God has in store for us as far as weather is concerned this winter – Divine Hem Ups aka Atlanta Snowstorm 2011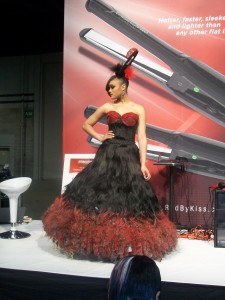 February 2011 – Although I have lived in the A since I was six years old, I went to the Bronner Bros.  International Hair show for the first time in February, and I took you with me! If you haven't been yet, you definitely need to check it out!  See for yourself why – Saturday in the A – Featuring the Bronner Bros. International Hair Show
March 2011 – I pondered what happens when your girls start getting married and you're not. This is an issue that continues to evolve as other issues continue to emerge – What To Do When You Friends Get Married
April 2011 – I got it poppin' on After the Altar Call after I posted my thoughts on Anthony David's song "God Said." Tribute to God or Jesus it was not in spite of the title…And David stopped by here to speak his piece making for a very interesting discussion of 31 comments – Controversy – Anthony David's "God Said" video…
 May 2011 – I wrote a tribute to my mama that I'm proud of. I rewrote Proverbs 31 to describe my mama-girl Alice May – Alice May, It's Your Day (Happy Mother's Day to All Mothers)
June 2011 – I "spoke" publicly about my book for the first time…I still cannot believe that in less than two months I will have the published copy in my hands…Goose.bumps. – 2011 Faith & Fiction Retreat aka Debuting My New Book!!!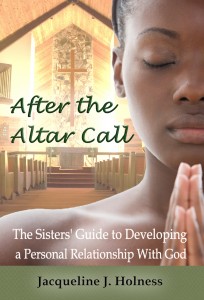 July 2011 – In July, after a few revisions, my book cover was released…I love it so…what do you think? – The Vision I Had in My Head Debuting My New Book Cover Woo Hoo!!!
August 2011 – I was blessed to interview Dr. Alveda King, niece of Rev. Dr. Martin Luther King Jr. and daughter of his King's younger brother Rev. A.D. King, about her uncle and his dream the week that the Martin Luther King Jr. National Memorial, which is located on the national Mall, was to be officially dedicated…But God had other plans…A hurricane made it necessary to postpone the dedication to later in the year – Let Freedom Ring: Dr. Alveda King Remembers Her Uncle Rev. Dr. Martin Luther King Jr.
 September 2011 – In spite of the attack of the enemy, we are still here 10 years after September 11, 2001 – Remembering 9/11 10 Years Later…aka We Won't Stop…
October 2011 – I never imagined when I began blogging in September 2008 that I would love blogging soooo much!!! And this year, I went to my first blogging convention where I was able to meet other bloggers who love it as much as I do 🙂 – Be Blogalicious!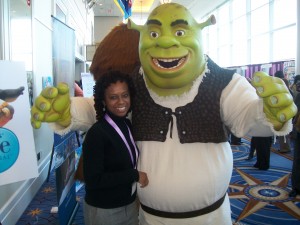 November 2011 – My line sister Lola Brown, who is a two-time breast cancer survivor, was featured on 11 Alive and TheGrio.com. Her full testimony is also featured in my book – My Line Sister is a Two-Time Breast Cancer Survivor Under 40 Years Old
December 2011 – And I was so elated to interview Kim Fields (Tootie from "Facts of Life" and Regine from "Living Single" last week!!! And wasn't "Holiday Love" great?! I hope it becomes a Christmas classic! – Check out Kim Fields in her TV Christmas special "Holiday Love" airing on Christmas Day!!!
Any thoughts?
Comments
comments