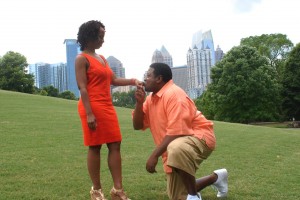 This post is part of the Happy Wives Club Blog Tour which I am delighted to be a part of along with hundreds of inspiring bloggers. To learn more and join us, CLICK HERE!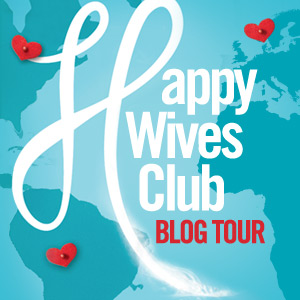 Hello World,
So five months into a new marriage, I am hardly qualified to be a marriage expert…But I can happily tell you why I got married and why I love my husband. First of all, you must know I have always wanted to be married and although my parents have been happily married for over 40 years, I did not know how to create that reality in my own life. God had to bring me through various situations in order for me to be ready to accept the gift of my wonderful husband Robert into my life.
What are these various situations? Well, I had to date and kiss a few frogs before my prince was revealed. Okay, maybe that is unfair because all of them weren't bad guys…but I will say this…I started off with a looong list of qualities and attributes that through trial and error were honed down to the absolute essentials. And in God's infinite wisdom, God revealed some qualities and attributes I didn't even know that I needed. One of my husband's best qualities is his kindness coupled with his "man strength." My husband is a tall and big guy and one would expect him to be tough because of his exterior. He also jokes that sometimes when he walks into a room, he feels like the "big black guy." He is tough, but what people don't expect is how kind he is. We've had a cold spell in the A for the last few days and my husband has been worried about a homeless man he befriended. He checked on him yesterday to make sure that he was okay, and he brings him food periodically.
I also love my husband's demonstration of his faith. When I was dating, I had the hardest time meeting a Christian man that I didn't think was a simp or just plain weird. Many Christian guys that I met over the years quoted so much scripture and had such a long list of things they didn't do that I was like, you are too heavenly for any earthly good. I ended up dating some guys that weren't Christians, and I hoped they would see the light so to speak. That didn't work either. My husband is totally committed to God. He beats me out of the house to go to Sunday School and church on Sundays and considers God's will in all of his decisions. But when we are not in church and around "good church folk," we know how to kick it and have a good time.
Lastly, my husband is all in when it comes to supporting my dreams and has brought out the best in me. My favorite memory of my husband during our dating is when I called him crying. I was working on my first book, and the most important celebrity interview in the book looked like it wasn't going to happen after all. My then boyfriend told me to call that person back and tell the person I absolutely had to have that interview. Although I was crying and trying to hide it, I called that person back and said what Robert told me to say. I think it was my tears (that I couldn't really hide) that convinced that person to have pity on me and schedule the interview after all.
So these are a few of the reasons why I got married and love my husband. I married my husband because he is God's choice for me, and we enrich each other's lives. He makes me better, and I make him better. Now, as this is our first year of being married, we are experiencing some growing pains (I'm learning how to cook for a man and be somewhat neat – both works in progress 🙂 ), but it's all good…
Any thoughts?
Fawn Weaver, the founder of the Happy Wives Club wrote a book about the best marriage secrets the world has to offer. They say the book is like "Eat, Pray, Love meets The 5 Love Languages." I say the book is inspiring. You can grab a copy HERE.

Check out this video to see more about the book…