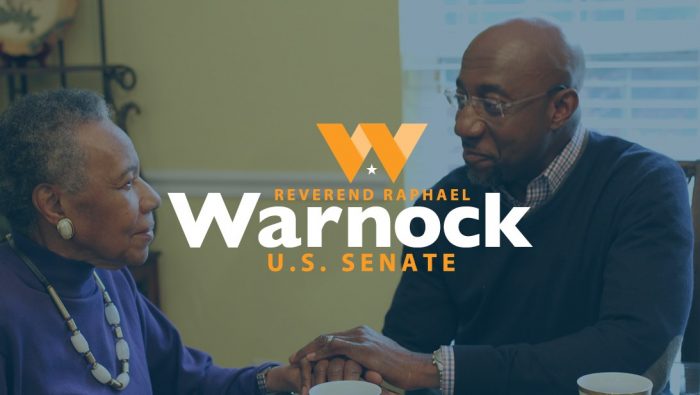 Hello World,
I should be surprised by this news, but nothing in politics surprises me anymore. But this news does sadden me. No one should receive death threats just because he or she is a political candidate, but to threaten the elders of a church is pure evil. Surely the devil and his agents are at work. See the Facebook post of Praise 102.5 Radio Personality Darlene McCoy below…
Let's pray for the safety of Pastor Warnock and the elders and leaders of Ebenezer Baptist Church, the church of Dr. Martin Luther King Jr. Even if you don't agree with him politically, you should not want him, the elders of his church nor anyone for that matter harmed for political pursuits.
In other news, black ministers recently sent an open letter to Pastor Warnock to challenge him on his recent statements on abortion, according to the AJC.
Below are a few of the highlights:
*Dear Reverend Warnock,

We are a coalition of Black Christian ministers who, like you, feel called by God to preach the Bible, advocate for justice and fight against societal evils. We applaud your commendable efforts to share Christ while pursuing political solutions to our most pressing problems today.

But precisely because we share so much in common with you, we feel compelled to confront your most recent statements concerning abortion. You have gone on the record saying that you are a "pro-choice pastor" who will "always fight for reproductive justice." You have publicly expressed your views that abortion is an exercise of "human agency and freedom" that is fully consistent with your role as a shepherd of God's people.

*Abortion prematurely thwarts God's providential and loving plan for a promising human life. And by terminating an innocent unborn life in the womb, abortion directly violates the seventh commandment: "Thou shalt not kill." God demands that every faithful Christian protect and uphold the sanctity of innocent human life, at every stage of life. Supporting abortion represents a serious abdication of and a transgression against that responsibility, just like the disrespect of the poor, the disabled, or the elderly.

Couching abortion in the language of "reproductive justice" may be savvy marketing, but killing an innocent human life has nothing to do either with reproduction or with justice. Do American adults really need another public voice urging them to put their own short-term desires ahead of the needs of their children? As a pastor who speaks for the Christian community, we implore you to speak the plain truth about a practice as barbaric and destructive as abortion.
To read the entire article, click HERE.
Any thoughts?