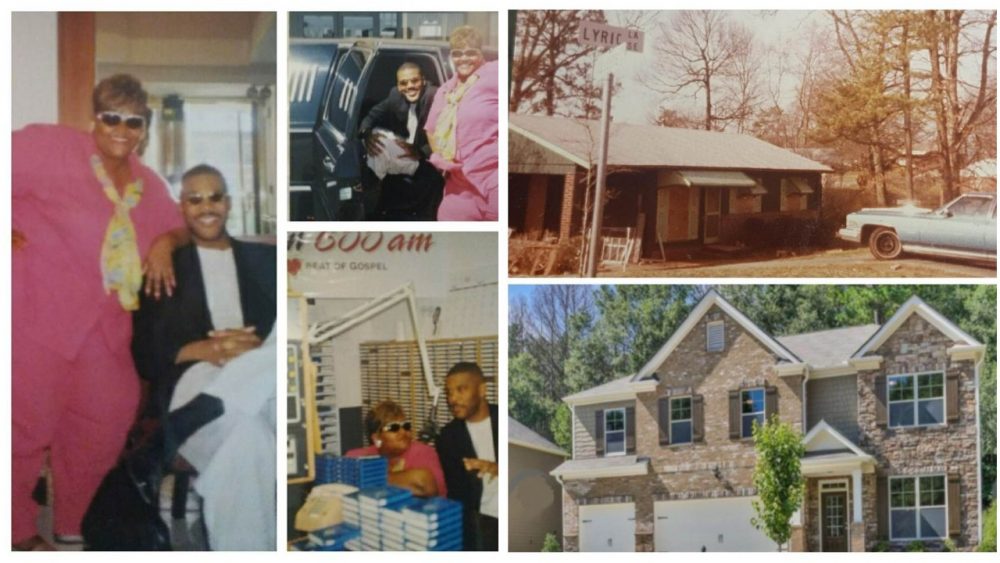 Hello World,
What I love about Terry Perry, more than his movies and televisions programs, is his unmatched generosity! Over and over again, you hear about Tyler giving to people he does not know. And it's not like he is the one who is reporting his charitable acts either. Those who have been recipients of his kindness are the ones who are telling what he has done for them.
And not only is Tyler good to those he doesn't know, he is just as giving to those he does know! 11Alive is reporting that Tyler has made the "final wish" of the mother of his friend gospel singer LaShun Pace, who starred in his first play, "I Know I've Been Changed," 20 years ago come true!
From 11 Alive:
It brings Pace to tears, thinking about what he's done for her, and her mother Betty Ann Pace, who has stage V kidney failure.

"They gave her four days to a week to live. And she's still living today," LaShun said.

Recently, her mother met Perry, and she told him her last wish was to become a homeowner.

"Before I die, I need a home for me and my daughters," LaShun said, relaying her mother's dream.

Thanks to Perry's generosity, the dream became a reality. He surprised 80-year-old Betty with a home.

"I love you," Betty cried. "I thank God for you."

A video captured the moment they pulled up to the new home.

"Glory, God!," she screamed. "Hallelujah."

Read the rest of the story here 11alive.com.
Below is a video of the big day when Ms. Pace learned that she would be a homeowner! And y'all, there some sangin' involved. With the Anointed Pace Sisters, that's a given 🙂
To God be the glory!
Any thoughts?