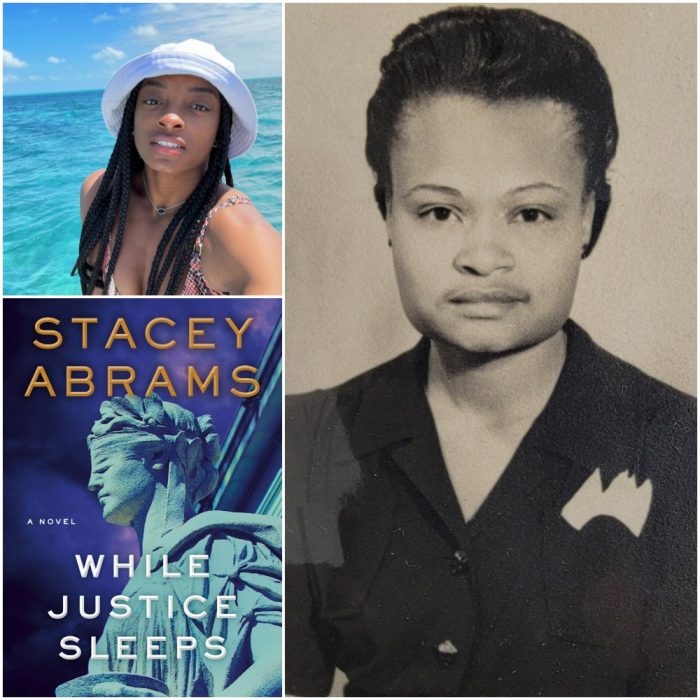 Hello World,
I'm back with my monthly roundup of blog posts and or magazine articles for black Christian women! Below is my Top 10 monthly roundup of blog posts and or magazine/newspaper articles for black Christian women for May, but you don't have be a black Christian woman to to check them out. As usual, let me know if you like my list! Enjoy and share!
1. "Oldest Living Tulsa Massacre Survivor Viola Fletcher Celebrates 107th Birthday" by Ny Magee
Excerpt: The oldest known survivor of the 1921 Tulsa Race Massacre recently celebrated her 107th birthday.  Viola Fletcher was seven-years-old when racist whites unleashed their deadly wrath on the Oklahoma city in June 1921. She celebrated her milestone birthday on May 5, and her special day was also acknowledged by the Greenwood community on Monday. Speaking to Oklahoma State University's Oral History Research Program in 2014, Fletcher said her secret to longevity was "Sleeping and eating and exercising. It's no problem with me." As theGrio previously reported, many died and thousands of Black residents were injured during the 1921 Tulsa Race Massacre after angry white mobs attacked the area once known as 'Black Wall Street.' See more at: thegrio.com.
2. "NBC unit adapting Stacey Abrams political thriller for TV" by Mychael Schnell
Excerpt: An NBCUniversal unit has acquired the rights for Stacey Abrams's new political thriller for a small-screen adaptation. Working Title Television, part of NBCUniversal International Studios, won a bidding war for the rights to Abrams' latest book, "While Justice Sleeps," which was released on Tuesday, according to The Associated Press. The book, published by Penguin Random House, deals with a Supreme Court justice who falls into a coma, leaving the court and country in turmoil. It reportedly tells the story of young law clerk Avery Keene, who is pulled into the spotlight when her boss falls ill. See more at: thehill.com.
3. "3 Romance Novels by Stacey Abrams to be Reissued" by Associated Press
Excerpt: Nothing like a prominent life in public service to help your other career as a romance novelist. At least that's the case for Stacey Abrams. Berkley announced Tuesday that it had acquired rights to three out-of-print novels by Abrams that she had written nearly 20 years ago under the name Selena Montgomery. Berkley, a Penguin Random House imprint, will begin reissuing the books — "Rules of Engagement," "The Art of Desire" and "Power of Persuasion" — in 2022. See more at: thegrio.com.
4. "Simone Biles Becomes First Woman to Land Yurchenko Double Pike in Return to Competition" by Wayne Sterling
Excerpt: Defending world champion gymnast Simone Biles became the first woman to land the Yurchenko double pike vault move in competition at the GK US Classic in Indianapolis on Saturday. The Yurchenko double pike — a high-difficulty skill historically only done by men — is a roundoff onto the springboard, followed by a back handspring onto the vaulting table, and ending with a piked double backflip into the air to landing. Biles, 24, performed the move and then added two extra hops for a slightly imperfect landing. "I was just thinking, 'Do it like training. Don't try to like overdo anything,'" she said afterward, "because I have a tendency as soon as I raise my hand to kind of overpower things, and I did a little bit, but at least I was on my feet. It's a new vault and I'm proud of how today went." See more at: cnn.com.
5. "Naomi Campbell's Mother Celebrates Baby: 'I've Waited a Long Time to be a Grandmother'" by Safeeyah Kazi
Excerpt: Naomi Campbell's mother Valerie Morris-Campbell has said she is "beyond thrilled" to be a grandmother. Her supermodel daughter announced the arrival of her first child, a baby girl, in an Instagram statement on Tuesday, with a snap of her daughter's feet in her hands. See more at: newsweek.com.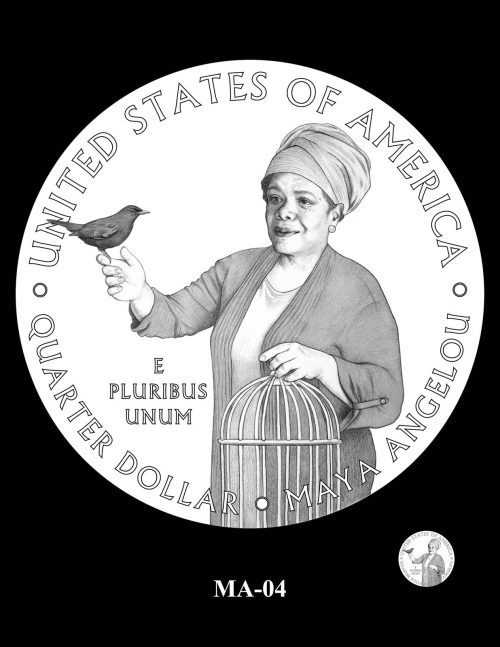 6. "Poet Maya Angelou and Astronaut Sally Ride Will Be the First Women Honored on Series of Quarters" by Jen Juneau 
Excerpt: The U.S. Mint is honoring 20 trailblazing women on a new series of quarters, starting with Maya Angelou and Dr. Sally Ride. The poet and the NASA astronaut will be the first two women featured on the back of the coins, which are debuting in January and will continue in circulation through 2025 as part of the American Women Quarters Program. U.S. Rep. Barbara Lee said in a statement that "for too long, many of the women who have contributed to our country's history have gone unrecognized, especially women of color." See more at: people.com.
7. "Former Uber Driver Earns Bachelor's Degree after a Passenger Paid off her Debt" by Rachel Trent
Excerpt: A single mother who used to drive for Uber has a bachelor's degree now thanks to a passenger from three years ago. It's a big milestone for Latonya Young, who dropped out of high school when she was 16 to raise her first child, then later dropped out of college. In 2018, Young was an Uber driver, a hair stylist and a mother of three. She told one of her passengers in Atlanta her story and how she couldn't re-enroll at Georgia State University because of a $700 balance she owed. See more at: cnn.com.
8. "Yamiche Alcindor to host 'Washington Week' on PBS" by Sytonia Reid
Excerpt: Journalist Yamiche Alcindor is making history by becoming the second Black woman to moderate Washington Week, following her mentor, Gwen Ifill. This Friday, the PBS NewsHour White House correspondent will film her first episode in the moderator's seat for the acclaimed primetime news program. Alcindor's move follows the 2020 departure of journalist and previous moderator, Robert Costa from the show.  "I know how much 'Washington Week' meant to Gwen, and how much she put her stamp on the legacy of the show," Alcindor, told the New York Times. "I also feel this incredible responsibility to think deeply about taking this on and making it a show that people want to watch, that people will feel is living up to its great legacy." See more at: thegrio.com.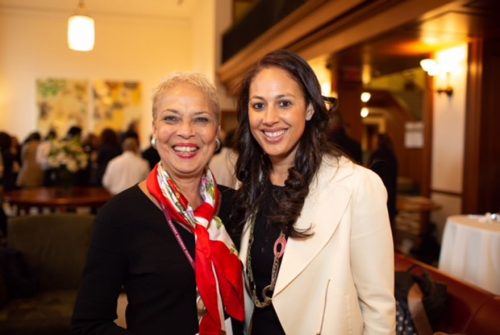 9. "Celebrating the First Harvard Business School African-American Mother-Daughter Duo" by B.J. Wiley Williams
Excerpt: I've always admired my mom, Benaree Pratt Wiley, and her courage, and was amazed when I discovered she was one of twenty-eight women out of 800 in Harvard Business School's Class of 1972. During her tenure, they didn't even have a designated women's restroom in Aldrich. While the experience was one of the hardest in her life in a white-male dominated institution, the struggle was worth it. Growing up, I noticed the value of the Harvard MBA experience, especially as a Black woman. It gave her the skill sets, credibility, and community to have an influential career. It allowed her to take risks that she might not have felt as comfortable with otherwise, like following her passion to found and build The Partnership, a sustainable social enterprise that has forever changed the fabric of Boston's business community, especially for people of color. Even after stepping back from full-time work, she's continued to drive impact through her current five Corporate/Non-Profit boards helping to strengthen their governance and commitment to diversity and inclusion. So I knew at an early age that I wanted to go to business school so that I would have the leadership training, resources, and community support to amplify my journey and contribution. Little did I know, we'd become the first African-American mother-daughter duo to graduate. See more at: hbs.edu.
10. "At 14-Years-Old, Trinitee Stokes Makes History As The Youngest Person In History Accepted To Emerson College" by Brooklyn White
Excerpt: At the age of fourteen, actress Trinitee Stokes became the youngest Black person and the youngest enrolled student to ever be admitted to Emerson College! Stokes is a budding actress who appeared alongside Oscar-winner Zendaya on Disney's K.C. Undercover and ABC's Mixed-ish. "We are enormously excited to welcome Trinitee to Emerson," said Lee Pelton, the president of Emerson College, in a press release. "She is a remarkably talented young woman in several dimensions, and I have no doubt she will succeed at Emerson." Stokes plans on majoring in Political Communication and minoring in Public Diplomacy. See more at: girlsunited.essence.com.
If you know of any black Christian women bloggers and or writers, please e-mail me at jacqueline@afterthealtarcall.com as I'm always interested in expanding my community of black Christian women blog, magazines and websites. As I noted before, while this is a roundup of interesting blog posts and or magazine and newspaper articles for black Christian women, you don't have to be one to appreciate these pieces  
.